Visiting Doctoral Researchers are doctoral candidates enrolled in a doctoral degree program at another institution abroad who wish to benefit from spending one year of their research at NYU School of Law. They will be fully integrated into the JSD program as far as is relevant. The JSD Program invites approximately six to eight individuals each academic year to contribute to the Visiting Doctoral Researcher position in the JSD Program.
The Visiting Doctoral Researchers are actively integrated into the Law School community through various academic and social programs, including an invitation to participate in the JSD Forum where they may present their research.
Benefits of Participation
Participating in the Visiting Doctoral Researcher program will include the following benefits:
Participation in all Law School events including those especially of the JSD Program
Integration, as far as possible, into the activities and events of NYU School of Law's JSD program
Workspace within the Law School. Please note that work space is not guaranteed; however, we will do our best to provide some work space if any is available to us
Access to the NYU School of Law Library, including WestLaw and LEXIS
An email account
The invitation to join the Law School as a Visiting Doctoral Researcher is also an invitation to a life-long relationship with the JSD Program at NYU School of Law, one that will continue to foster excellence in legal scholarship. If you are interested in applying, please view the program information and application instructions links.
Current Visiting Doctoral Researchers
Academic Year 2018-2019

Gerard Kennedy
Visiting Doctoral Researcher
Canada
Gerard Kennedy is a Canadian lawyer, law teacher, and legal scholar, whose research concentrates on civil procedure, administrative, and the role of courts in facilitating access to justice. Gerard earned his Bachelor of Arts at the University of Toronto before obtaining a Juris Doctor from Queen's University at Kingston, where he was awarded the Dean's Key as the graduating student who best combined academic achievement and community involvement. He has spent considerable time studying and working in international law outside Canada, receiving a certificate in public international law from the Bader International Study Centre, and interning at the International Criminal Tribunal for the Former Yugoslavia in The Hague. Finally, he earned a Masters of Law at Harvard Law School, as a Frank Knox Memorial Fellow, studying under many of the world's leading scholars and practitioners in the fields of international and procedural law.
Gerard also has considerable practical experiences in Canada, which led to his current academic endeavours. Building on his clerkship experience at the Ontario Superior Court of Justice, in 2012, Gerard began a private practice in litigation at Osler, Hoskin & Harcourt LLP in Toronto, where he practised over several years in many different subject matters. His practice included a significant pro bono component, ranging from intervening at the Supreme Court of Canada in constitutional cases to helping challenge the criminalization of sodomy laws in Jamaica and regularly volunteering as duty counsel at the Ontario Superior Court, Civil Practice Court, and Small Claims Court -- which he still does to this day. In recognition of his work in this regard, Gerard won the 2016 Young Advocates' Society Commitment to Pro Bono Award.
An educator at heart, Gerard has taught law at Osgoode Hall Law School, Queen's University's Faculty of Law, and the University of Toronto's Department of Political Science. He has also published op-eds and professional resources in Canadian publications such as the National Post, Policy Options, and The Walrus.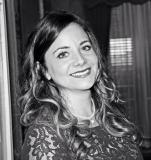 Maria Antonia Panasci
Visiting Doctoral Researcher
Italy
Maria Antonia is a PhD candidate at Durham Law School, where she has been the PGR Co-Convenor of the Durham European Law Institute (DELI) for the past two years. Funded by the UK Arts and Humanities Research Council (AHRC), her doctoral project analyses the space of transnational solidarity in the European Union. In particular, her thesis explores the scope and justification for redistribution, with a focus on EU citizenship and distributive justice. During her residency at NYU, she looks at the Eurozone crisis and its implications on EU citizenship as a vehicle of cross-border solidarity.
Maria Antonia holds a master's degree with distinction from University of Catania (Italy) and a specialised diploma (magna cum laude) from Scuola Superiore di Catania, an interdisciplinary centre for advanced studies. She also studied  at the University of Tübingen (Germany), where she was an Erasmus student, and at the Academy of European Law (EUI, Florence). Before starting her PhD, Maria Antonia clerked in the Court of Appeal and practised as a trainee lawyer in Italy. Her research interests lie in various fields of the law of the European Union, including free movement, economic and monetary union (EMU), welfare systems  and fundamental social rights.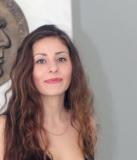 Niki Siampakou
Visiting Doctoral Researcher
Greece
Niki Siampakou is a PhD Candidate at the Center for International and European Studies and Research (CERIC) of Aix-Marseille University where she also obtained her Master's Degree in Public International Law. Her PhD research concerns the reparation framework for the victims of international crimes and is supervised by professor Ludovic Hennebel.  She is a member of the Aix Global Justice Legal Clinic of CERIC working specifically on human rights cases and on amici curiae. She has done a legal internship at the International Criminal Court at the Victim Participation and Reparations Section in The Hague. As a member of the Athens Bar Association, she worked as a trainee lawyer in Greece. During the academic year 2017-2018, she was a visiting PhD researcher in the Amsterdam Center for International Law (ACIL) of Amsterdam University where she focused her research on the existing victim reparation framework in international criminal law.
Niki's research interests include international human rights law, international criminal law and international humanitarian law. She has engaged in research concerning the regional systems of human rights protection and especially the Inter-American Court of Human Rights. At NYU, Niki aims to further explore the efficiency and effectiveness of the human rights mechanisms on the question of reparation of victims of genocide, crimes against humanity and war crimes.