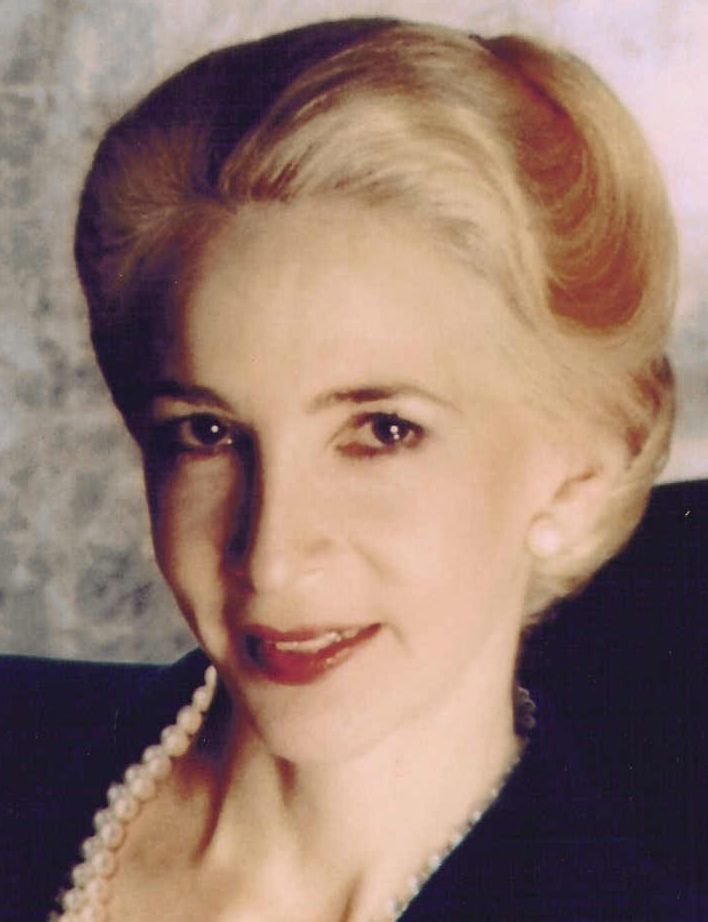 Lady Barbara Thomas Judge '69
Chairman, United Kingdom Atomic Energy Authority
Over a long career, Lady Barbara Thomas Judge has built a résumé most attorneys would envy. The current chairman of the U.K. Atomic Energy Authority (UKAEA), Lady Judge was the youngest commissioner appointed to the U.S. Securities and Exchange Commission, where in the 1980s she helped usher in unprecedented access for foreign companies to U.S. capital markets. She has been a member of boards of major merchant banks and media conglomerates from Hong Kong to New York, and founded Private Equity Investor, one of the first British fund of funds investing in American private equity funds.
Her career almost took an entirely different path. As a student at NYU Law, Lady Judge planned to specialize in tax law after discovering an aptitude for the coursework. It helped that she found a champion in tax law Professor George Zeitlin. "He was a wonderful professor," she says, "and encouraged me a great deal."
However, her first employer had other ideas. Before starting with New York law firm Paul, Weiss, Rifkind, Wharton & Garrison LLP, Lady Judge had indicated her areas of interest as tax law and, perhaps, corporate law or entertainment law. "The firm put other people in their tax department and put me in the corporate department," Lady Judge says. "Initially I was upset, but it was a happy accident. Actually, I became a better lawyer doing corporate work than I ever would have been doing tax work."
With a law degree in hand, Lady Judge (then known as Barbara Thomas) in the early 1970s began rising in the ranks of New York law firm Kaye, Scholer, Fierman, Hays & Handler LLP, where she specialized in corporate and financial transactions. "In the ideal transaction, everybody wins," she says. "The buyer is happy, the seller is happy—everyone is content." She was made a partner at Kaye Scholer in 1978.
Early in her tenure at Kaye Scholer, Lady Judge also learned a valuable lesson about preparation. The first deal she worked on was a Securities and Exchange Commission registration statement for an education company. The documents that came back from the printer were perfect, save for one glaring omission. "We forgot to put the date on the cover," she says. "It was a horrible moment." 
The error cost time and money—not to mention embarrassment for the team working on the deal. But Lady Judge says that incident helped her understand how critical it is to be a perfectionist and to properly prepare, and check over every step of the transaction. Lack of preparation can sink a deal at any stage. "You can never be overprepared," she says. "Field Marshall Lord Inge once taught me the lesson that time spent in preparation is never wasted."
In a way, that attention to detail helped lay the groundwork for what Lady Judge calls the "most important" development in her professional life. During a trip to China in 1979, Lady Judge befriended an older woman in her tour group; they set out searching for unusual restaurants at each stop. The new friend, says Lady Judge, turned out to be the most senior woman broker on Wall Street, Paula Hughes. At lunch after the trip, Hughes suggested that her new young friend Lady Judge send along her résumé.
"A few months later, I was doing a deal in California and a New York colleague of mine called to say he had just been on the phone with the White House, and that I was on the short list for a commissioner's seat at the SEC," says Lady Judge. "I said, 'Stop calling me with these bad jokes!' and hung up the phone."
Her colleague called back and said it wasn't a joke. In a matter of days, Lady Judge was in Washington discussing an appointment to the SEC by President Carter. She was appointed the youngest SEC commissioner, serving from 1980 to 1983. During her term she was
instrumental in opening U.S. capital markets to foreign companies, and negotiated on behalf of the U.S. government to open the Tokyo Stock Exchange to foreign members. In addition to invaluable governmental experience, the SEC position also opened doors for Lady Judge. "From this job, everything else happened," she says.
And by "everything," Lady Judge includes board seats on high-profile companies in the U.S., Europe, and Asia such as Rupert Murdoch's News International publishing empire and merchant bank Samuel Montagu, as well as becoming senior vice president and group head of international private banking at Bankers Trust.
After decades in the corporate world, however, Lady Judge decided in 2002 to give civil service another go. She asked a headhunter about opportunities at governmental agencies in London, where she lives with her husband, Sir Paul Judge, a principal benefactor of the Judge Business School at the University of Cambridge. The result was a board seat at the U.K. Atomic Energy Authority, which is responsible for decommissioning nuclear power plants and consulting on nuclear new builds in the United Kingdom.
During the interview, Lady Judge made it clear upfront that she knew very little about atomic energy. Instead, she told the panel of interviewers that she was well-equipped to learn. "I said I was a lawyer—I learn things, that's my job," she says.
Lady Judge joined the board. Two years later she became its chairman, and three years thereafter she was reappointed for a second term. Lady Judge has brought a decidedly entrepreneurial edge to the organization, including the creation of a consulting arm to work with foreign governments on decommissioning nuclear sites and planning programs for civil nuclear new build.
And like the early lessons she learned about preparation at Kaye Scholer, Lady Judge's experience at the UKAEA has been all about preparation. "I spent a lot of my time learning about the issues important to the authority," she says. "I went from being on the board to becoming its chairman by showing that I was extremely interested and informed on the subject matter."
Score one for being prepared.