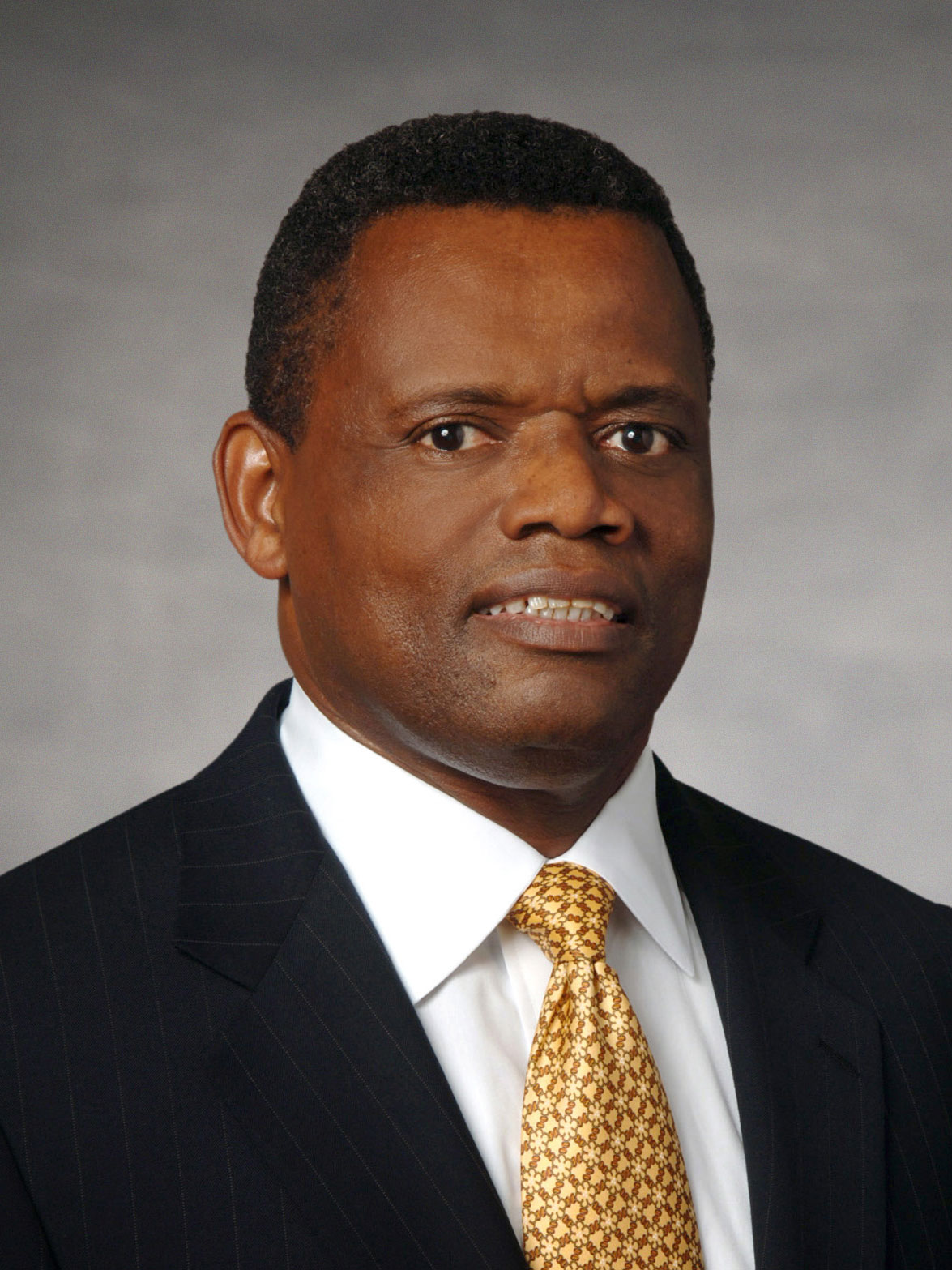 James L. Lipscomb LLM '77
Executive Vice President and General Counsel, MetLife, Inc.
Coming of age during the heat of the civil rights movement, James L. Lipscomb LLM '77 noted the power of the law. "I knew what was happening in the civil rights area was being helped by scholarly legal work by lawyers establishing new legal precedents," says Mr. Lipscomb. "I was inspired by those legal pioneers to be among the best in the field that I chose to follow. "After two of Mr. Lipscomb's older brothers decided to become lawyers, his choice seemed a natural one.
Mr. Lipscomb attended Howard University and Columbia University School of Law, joining MetLife in 1972 as a real estate lawyer. He has spent his entire career at the insurance giant, gaining experience in law and a wide range of MetLife's businesses, from asset management to insurance research. From 2000 to 2001, he was CEO and president of then-subsidiary Conning Corporation, responsible for highly regulated investment activities. Today, he oversees the legal affairs group as executive vice president and general counsel of Metlife, which in 2008 posted $50 billion in revenues.
A pivotal moment in Mr. Lipscomb's path to the GC office was his decision to pursue a Master of Laws degree in 1975. Enrolling in night classes at NYU Law, he shrewdly chose to concentrate on bankruptcy law. At the time the United States was in a deep economic recession and an oil crisis. And Congress was considering a change to federal bankruptcy laws that would eventually become the Bankruptcy Reform Act of 1978, which made bankruptcy an attractive option for cash-strapped companies and led to a sharp increase in commercial bankruptcies.
The world of bankruptcy law opened up for Mr. Lipscomb in courses taught by two leading lights, Lawrence King LLB '53, a long-time NYU Law professor who was instrumental in the 1978 bankruptcy reform, and adjunct professor Harvey Miller, a partner at New York law firm Weil, Gotshal & Manges.. "They both had a way of dealing with these sophisticated issues and making them very plain," says Mr. Lipscomb. "It's something you had to see -- you couldn't learn it by reading a book."
Mr. Lipscomb put his LLM to practice in MetLife's real estate investments department, where he helped the company contend with the worst of the rash of bankruptcies and bad debt that plagued the financial industry during the real estate recession in the 1980s and early 1990s. He notes that MetLife's practice of being very conservative in underwriting mortgages worked in the firm's favor, as fewer borrowers defaulted. And Mr. Lipscomb touts his real estate team's efforts to find creative solutions to restructure portfolios dinged by foreclosures or bankruptcies. "A lot of the things I learned in my law classes came in handy," he says. "I understood the various structures our borrowers had used and knew how we could revamp those structures to solve issues in a mutually satisfactory way."
In 1989, Mr. Lipscomb was chosen to join MetLife's in-house think tank to identify future business issues that would impact the company. His colleagues in the think tank came from inside and outside the company with different backgrounds, from insurance to securities, and offered Mr. Lipscomb a wider perspective on MetLife's operations. "I got to see the whole company from the top down," he says. "Through the group's collective wisdom, we came up with some interesting ideas."
Those ideas included pushing MetLife into retail banking and remaking the firm, which for more than 100 years had been a mutual company owned by its policyholders, into a publicly traded company. Both ideas raised eyebrows at MetLife and beyond, but both eventually won over the skeptics: By 2001 MetLife had become a public company and launched an internet bank that today has in excess of $10 billion in assets.
Through his 38-year career with MetLife, Mr. Lipscomb, who lives in Purchase, N.Y. and has three grown children, has seen a sea change in the way corporate law is practiced. From changes in bankruptcy laws to the renewed attention to corporate governance ushered in by corporate scandals such as Enron and WorldCom, the corporate law landscape has shifted dramatically.
Mr. Lipscomb expects corporate law to continue to evolve to keep pace with a fast-changing corporate world. Those changes, he says, offer tremendous opportunities for the next generation of corporate lawyers. "If you are interested in corporate law, you could not live at a better time," he says. "The whole landscape for the corporate practice of law is changing right before our eyes. You have the opportunity to learn de novo what those changes are and be part of that change. What is going on in Washington is really going to determine just what the corporate world will look like for years to come."
Corporate success has also allowed Mr. Lipscomb to fulfill his goal of helping others. Since 2001, he has taken an active role in the Center of Hope (Haiti),Inc., a not-for-profit corporation (www.centerofhope-haiti.org), he helped to form to build and operate an orphanage and school in Hinche, Haiti, a city roughly 80 miles inland from Port Au Prince. The facility when completed will provide housing for up to 100 orphans and a school for up to 200 children. Mr. Lipscomb typically travels to Haiti once or twice a year to help with the organization's development, and, with his wife, Nancy, is active in raising funds throughout the year. "I came from a relatively poor background," he says. "Part of going to college and law school was to be financially independent and to be able to give back."