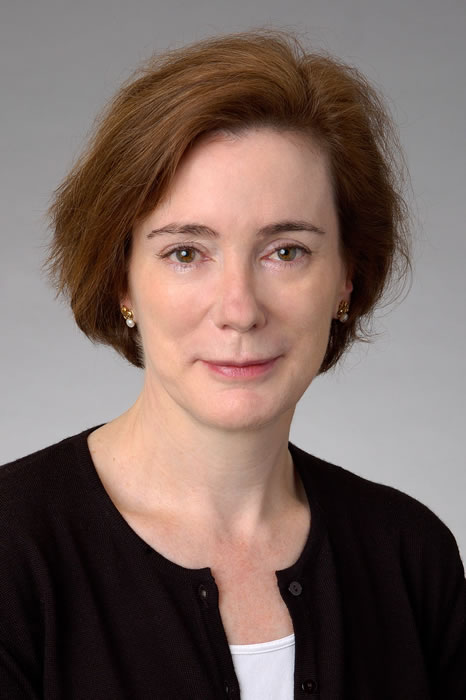 Devereux Chatillon '79
Read an Interview with Devereux Chatillon
Devereux Chatillon is the senior vice president and general counsel at Scholastic Inc., the world's largest publisher and distributor of children's books and a leader in educational technology. As general counsel, Ms. Chatillon supervises the legal functions for the company as a whole, including securities, litigation, copyright, trademark, distribution and employment issues.
Before joining Scholastic in 2006, Ms. Chatillon was a media and commercial litigator practicing in Sonnenschein Nath & Rosenthal's Litigation, Business Regulation, Intellectual Property, and Technology Groups, where she represented prominent newspaper, magazine, and book publishers and movie producers in connection with libel, privacy, copyright, and business litigation, and advice.
Prior to joining Sonnenschein, Ms. Chatillon was executive vice president, Miramax Books and Miramax Film Corporation, and executive vice president and general counsel, Talk Magazine, Talk Miramax Books. She directed all business affairs and legal work for the magazine and book divisions including acquisition of movie rights and oversight of intellectual property matters, copyright administration and also provided advice to editorial staff on content-related legal issues.
Previously, Ms. Chatillon served as vice president and general counsel and editorial counsel at The New Yorker, and she was senior general attorney, Litigation and Law-Journalism at ABC Inc. In those positions, she provided pre-publication or pre-broadcast review of all articles or programming for defamation, privacy, copyright and related concerns and advised the editorial staff on news-gathering issues. She began her legal career at Cahill Gordon & Reindel.
Devereux Chatillon graduated cum laude from Harvard University, Radcliffe College.

Interview with Alumnus/Alumna of the Month
Devereux Chatillon '79
What is your area of specialization and how did you come to work in this area?
Media and publishing law. Right out of law school I chose to work at Cahill Gordon, which had a group working in media law. I hoped to work on First Amendment cases, and I was able to do so. Since that time, all of my jobs have been in that area.
Having worked in different capacities for Scholastic Inc., Miramax Books and Miramax Films Corp. and in practice at a firm, among other positions of note, what sort of connection have you found between your personal mission as a lawyer and the missions of these companies and groups?
I believe in the power of the media, press, publishers, and filmmakers, to educate and inform the public. In my professional capacity, I believe that I have helped the companies that I have worked for to do that.
What do you feel is the most rewarding aspect of your job?
Interacting with great people and helping provide wonderful products and services.
Please describe a case or matter that you worked on that you found particularly challenging or rewarding.
I worked on Harper & Row v. Nation Enterprises, from the trial through the US Supreme Court decision, resulting in one of the seminal copyright decisions on fair use. The case taught me many things, including the importance of prepping all cases as though they were going to trial and then to the Supreme Court.
What led you to the NYU School of Law and how did your experience here inform your career?
NYU is a fantastic law school that emphasizes a combination of excellence and compassion that I found particularly appealing.
What was the most valuable thing you learned at Cahill?
As an associate at Cahill Gordon & Reindell I learned to strive for excellence and when in difficult situations, to keep pushing for a solution because usually one can be found.
Who are your role models in the legal profession?
Floyd Abrams, and Justice Ruth Bader Ginsburg
You read and review copious amounts of material for the purpose of your work. What are some of your favorites (general and specific) for personal consumption?
Harry Potter (of course), 18th century English novels, depressive detective stories, such as those by Helming Mankell and Val McDermid.
How do you maintain a balance between your work and the rest of your life?
An electric organizer is a big help—the most important thing is to realize that in the long term, all aspects of your life are important and all contribute positively to one another.
What advice would you give to current students?
It's terrific experience in the first few years to immerse yourself in the law, but also to take time to read novels, go to the movies, spend time with family and pay attention to other important life situations, all of which end up forming who you are as a lawyer and a person.