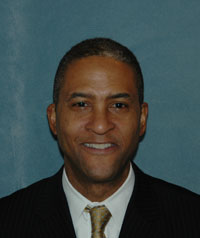 Raymond Lohier '91
Judge, US Court of Appeals for the Second Circuit

Last spring in a New York City courtroom, jurors listened with rapt attention as prosecutors played recordings of Galleon Group hedge fund manager and founder Raj Rajaratnam receiving inside information. Those wiretaps—rarely used in white-collar criminal investigations—ultimately helped win an 11-year sentence for Rajaratnam, the longest ever in an insider trading case. But they marked a different kind of victory for Raymond Lohier '91, then-deputy chief of the Southern District of New York's Securities and Commodities Fraud Task Force, who had made it one of his goals to use the tools and techniques he learned prosecuting general crimes and narcotics cases to pursue white-collar criminals.

Lohier's approach has arguably transformed public understanding of white-collar crime. That achievement alone could be seen as validation of his youthful instinct to reject the advice of two of the most renowned public intellectuals of the 20th century and forego a promising career as a philosopher.

"As a 22-year-old I made a decision that I wanted to have a more practical impact," recalls Lohier. "You come to this life hoping and thinking you should try to improve things; otherwise, what's the point?"

Reluctantly, Lohier's mentors at Harvard—the justice theorist John Rawls and the philosopher Hilary Putnam—steered him toward NYU Law. "They said to me, 'Don't go to law school, but if you must study law then go study with Ronald Dworkin and Tom Nagel,'" recalls Lohier.

Lohier did study under those two eminent legal philosophers at NYU Law, an experience that he says gave him a foundation in Western legal philosophy from which he still draws. But two personal relationships forged during his time at NYU ultimately did the most to shape his career in public service.

In his first year, then-dean and now NYU President John Sexton told some of Lohier's classmates to look right and look left, because their future husbands and wives were likely sitting near them. A few months later, Lohier met and fell in love with his classmate Donna Hae Kyun Lee '91, who went on to become a prominent civil rights lawyer and professor.

Then, during the summer after his first year, he interned in the chambers of Judge A. Leon Higginbotham of the US Court of Appeals for the Third Circuit and found his first legal mentor in the tall, gray-haired jurist. Higginbotham, an adjunct professor at NYU Law, immediately tasked him with writing a memo on the federal sentencing guidelines. Lohier was struck by the judge's trust in him. "It was a transformative experience," he recalls, "and it spoke to me of the importance of having great mentors."

Lohier became Higginbotham's teaching and research assistant in the fall, and Higginbotham eventually asked Lohier to clerk for him in Philadelphia after he graduated in 1991. But Lohier wanted to stay in New York, opting instead to clerk with Judge Robert P. Patterson Jr. of the US District Court for the Southern District of New York, with whom he developed a similarly close bond. Lohier saw in Patterson the model for a life dedicated to public service.

Lohier devoted the next several years to building such a career, first as an associate at Cleary, Gottlieb, Steen & Hamilton in New York, where he pursued as many pro bono opportunities as possible, and then as a senior trial attorney in the Civil Rights Division at the Department of Justice in Washington, DC.
In 2000, Lee, whom Lohier married in 1999, was invited to join the lawyering faculty of NYU School of Law. That meant Lohier needed to find a job in New York, too. So he secured a position in the US Attorney's office in Manhattan.

He cut his teeth as a prosecutor in the general crimes unit. But Lohier quickly rose through the ranks to become chief of the narcotics unit, which paved the way for a promotion to deputy chief of the Securities and Commodities Fraud Task Force. That unit is the crown jewel of the US Attorney's office, and at the time the Galleon case was just getting underway.

Lohier had observed over the years that white-collar crimes were treated differently from other crimes. For instance, prosecutors typically indicted suspected white-collar criminals rather than filing a complaint, which limited prosecutors' investigative flexibility. Similarly, they rarely if ever used wiretaps, which had been employed to great effect in the narcotics cases that Lohier had overseen.

Lohier could see that the Securities and Exchange Commission's Galleon investigation was faltering. So he told the FBI that they needed wiretaps, as there were no other reasonable alternatives to uncover ongoing insider-trading activity. "Why do we have our gloves on?" Lohier thought to himself. "Let's move quickly and very aggressively to combat white-collar crime."

For Lohier that did not mean crusading as a high profile Eliot Spitzer-esque sheriff of Wall Street. Rather, it meant pursuing white-collar criminals with the same aggressiveness and investigative techniques as anybody else. And he insists on giving the credit to his former colleagues at the FBI as well as in the US Attorney's office and at the SEC. Lohier moved fast and the country took notice as he oversaw the fraud prosecutions of the prominent New York lawyer Marc Dreier as well as investment advisers like Stephen Walsh, Paul Greenwood, and Arthur Nadel, which led to the arrests of those men in late 2008 and early 2009. In the latter year, he helped oversee the prosecution and sentencing of Bernard Madoff.

Lohier was promoted to chief of the Task Force in 2009. With the world still gripped by economic uncertainty, it was a historic moment to be pursuing financial criminals. Lohier was completely absorbed by the responsibility, often working 100-hour weeks when, several months into the new job, he received a call from the White House. Barack Obama wanted to nominate him to succeed Sonia Sotomayor on the US Court of Appeals for the Second Circuit.

"I was very, very surprised," recalls Lohier. He had heard inklings that Obama might have something in mind for him. But, as the Wall Street Journal noted with a raised eyebrow, it was highly unusual for an assistant US attorney to skip a stop on the district court, particularly a lawyer as young as Lohier, who was only 43.
Lohier didn't immediately accept the offer. The position would require him to radically re-imagine his role in public life. He would forever have to be cautious about his public statements, both political and legal. And his responsibility as an agent of justice would change: after years working as a high-impact specialist in financial crimes, he would now be a generalist presiding over cases in areas as far-reaching—and sometimes obscure—as admiralty and tax law.

So he consulted with his most trusted advisers: his wife and Judge Patterson. Patterson, the lifetime public servant, cautioned that he would be sacrificing significant financial opportunity in the private sector. But Lee, now a professor at City University of New York School of Law and a civil rights lawyer, said he had to take the job.

Ultimately Lohier, who is of Haitian descent, decided that the opportunity to accept the call from President Obama trumped those unknowns. "It's a lifetime obligation that I had to take very seriously," says Lohier, "and this was a very unique opportunity to continue to serve my country."