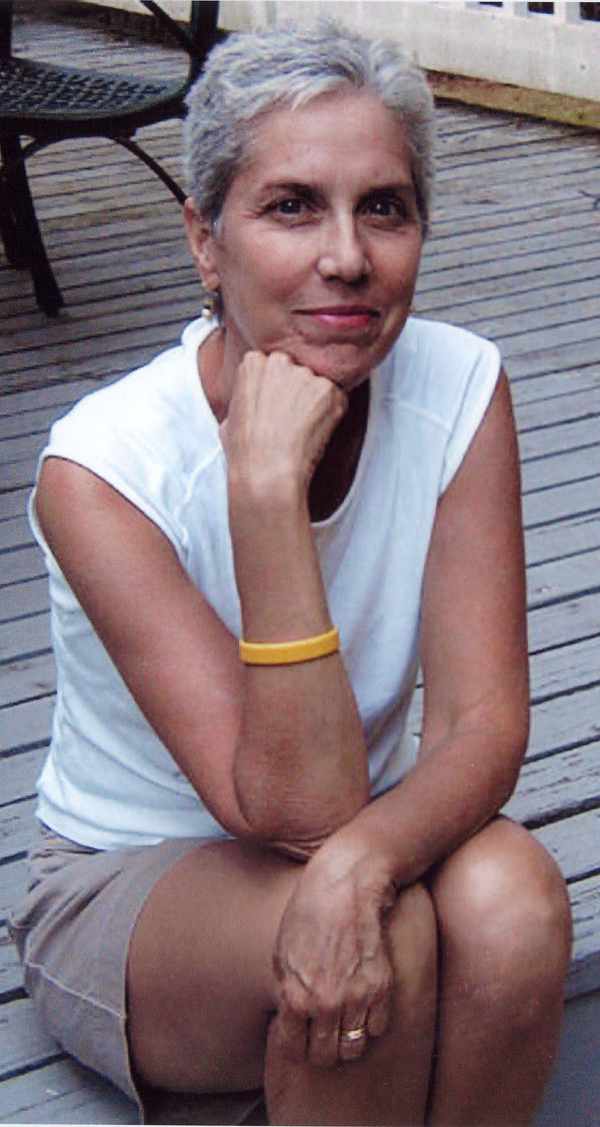 Ruth Pulda '83
Partner, Livingston, Adler, Pulda, Meiklejohn & Kelly
(Photo: Liz Tapper)
Editor's note: This June, 2009, the awards committee of the Law Alumni Association has posthumously named Ruth Pulda '83 (1955–2008) Alumna of the Month.
To hear her NYU Law classmates tell it, Ruth Pulda '83 made a great first impression. Whether it was on an orientation boat trip around Manhattan or at a first meeting of Root-Tilden Scholars in the faculty library, meeting Ms. Pulda for the first time was something to remember. "She lit up the room," says NYU Law Professor Vicki Been '83. "She had such a big personality. I was immediately taken by her."
Ms. Pulda, who died in June 2008 at age 53 after a five-year battle with lung cancer, is well remembered for her outsized personality. But Ms. Pulda's friends and classmates also remember the impressions she made long after those first days at law school. They remember a lawyer-to-be with an unwavering moral compass and a penchant for speaking her mind. And they remember an attorney who left a legacy of achievement, in both the courtrooms and the legislative chambers of her home state of Connecticut.
As a Root-Tilden (now Root-Tilden-Kern) Scholar at NYU Law, Ms. Pulda made clear her interest in pursuing public interest legal issues, including labor law and women's law. "At that time, there weren't too many people who were interested in labor law," says Professor Been. "But that's where she wanted to make her contribution, in the labor field working with low-wage female workers. That's what she was going to do."
Indeed, shortly after graduating from NYU Law, Ms. Pulda joined a Hartford-based labor law firm. Two years later, in 1986, she became a partner in that firm, now called Livingston, Adler, Pulda, Meiklejohn & Kelly. At LAPM&K, Ms. Pulda fought cases at the state and federal levels that often focused on women's rights, from sexual harassment to family and medical leave issues. "Ruth was deeply committed to eradicating all forms of injustice, but especially those that involved sexism and workers," remembers classmate and friend Susan Ritz '83, a partner at New York law firm Ritz & Clark.
But Ms. Pulda didn't limit her legal scope. "She would take on all sorts of litigation and not be hesitant if it wasn't in her field," says Janet Sabel '84, a classmate of Ms. Pulda's who now serves as general counsel at the Legal Aid Society in New York. "If it was workers' rights or LGBT issues, she'd just say, 'I've got to make this my issue.'"
In Connecticut, Ms. Pulda also raised a family with her husband, Howard Rifkin. The pair had maintained a long-distance relationship during Ms. Pulda's time at NYU Law, taking turns traveling between New York and Hartford on alternate weekends. After settling in the Hartford area, the couple had two sons, David and Caleb Pulda-Rifkin, who are now teenagers.
While balancing the demands of family with her career, Ms. Pulda was also willing to take on high-profile—and contentious—issues that other attorneys avoided. In the early 1990s, she waged a battle against Catholic hospitals and health care facilities in Connecticut that blocked access to birth control and abortion services. She eventually helped push a bill through the Connecticut legislature that protected access to abortion clinics and other services. "She didn't shy away from things that were unpopular," says Chris McAliley '83, a U.S. magistrate judge in Miami, Florida, who became close with Ms. Pulda at NYU Law. "She wasn't scared by pretty long odds."
And when Ms. Pulda, in the throes of chemotherapy treatment, found that her medical insurance denied claims for wigs for cancer patients, she took the fight directly to the Connecticut legislature. She argued that wigs were an important part of the treatment process, and successfully affected legislation that forced insurers to cover such expenses. "She fought it all the way, and got them to agree," says Professor Been. "It would have been so easy, especially while she was in the midst of fighting cancer, to move on, but that's not the way she did things."
Though Ms. Pulda was tenacious in pursuit of her beliefs, friends recall that her compassion for others—whether friends or adversaries—was remarkable. "She could be a bulldog. She fought for her clients and really went to bat for them," says Professor Been. "At the same time, I've never heard of an enemy of Ruth Pulda. The people across the table who got taken to the mat by Ruth still thought of her as a good friend. She would fight to the finish, but she was always fair."
—Taylor Smith