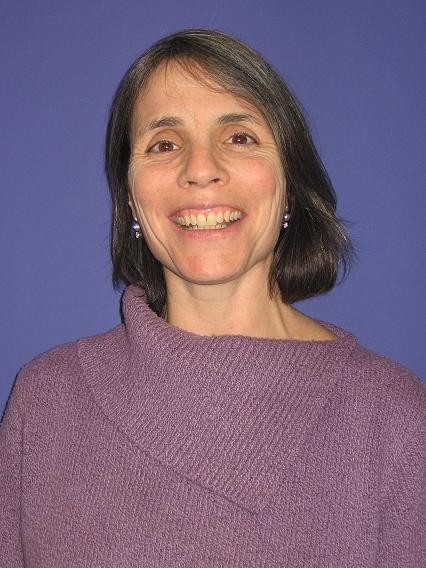 Robin Steinberg '82
Read an Interview with Robin Steinberg.
Robin Steinberg, executive director of The Bronx Defenders, has been a public defender for 20 years. She began her career as a criminal trial lawyer with the Legal Aid Society. After several years, she became a founding member and deputy director of The Neighborhood Defender Service of Harlem before creating The Bronx Defenders in 1997. Steinberg has extensive experience in every aspect of public defense—from representing individual clients to creating a non-profit organization. From 1999 through 2001, she was a participant in the Executive Session on Public Defense, conducted by the Bureau of Justice Assistance and Harvard University . Today, Steinberg advocates nationally and internationally for holistic representation and the community defender movement, delivering papers, conducting trainings, and hosting visitors from around the world. She serves on the Board of Directors of the New York State Defender Association and New York City Alternative to Incarceration, and she is an advisory board member of the National Defender Leadership Project.
Over the course of her career, she has been honored by the National Legal Aid and Defender Association for her "exceptional vision, devotion and service in the quest for equal justice;" by the New York Bar Association for her "outstanding contribution to the delivery of defense services;" and by Harvard Law School, which awarded her the Wasserstein Fellowship in recognition of her "outstanding contributions and dedication to public interest law." She teaches trial skills to law students and professionals, serves on panels and speaks throughout the country and around the world about public defense management and holistic lawyering.
Steinberg is also the author of two articles: "Unprotected: HIV Prison Policy and the Deadly Politics of Denial" ( Harvard Journal of African-American Public Policy, 2005 ) and "Beyond Lawyering: How Holistic Lawyering Makes for Good Public Policy, Better Lawyers, and More Satisfied Clients" ( NYU Journal of Law and Social Change, 2006 ).
Interview with Alumnus/Alumna of the Month
Robin Steinberg '82
What is your area of specialization and how did you come to work in this area?
This summer will be my 25 th anniversary of becoming a public defender and I couldn't be happier with my choice. However, when I entered law school in 1979, public defense was the last thing on my mind. I wanted to be a women's rights litigator­—that is what brought me to law school and what motivated me to join the "Women's Prison Project," a clinic run by Claudia Angelos, during my second year. Working on behalf of women who were incarcerated at Bedford Hills Correctional Facility was both inspiring and heartbreaking. Listening to the stories these women had to tell opened my eyes to the devastating impact criminal justice involvement had on them, their children and their communities. One woman after the next talked about how "railroaded" they felt, how let down they were by their "legal aids" and how confused and frustrated they were about their experiences in the criminal justice system. I decided to join the Criminal Defense Clinic the next year to see, first hand, what led these women to feel so abandoned by their own lawyers and become caged in prison for years.
The first time I stepped foot in Manhattan Criminal Court, I was shocked, horrified and enraged by what I saw—an endless stream of poor people of color from marginalized communities being shoveled into a system with little regard for their legal rights, their liberty or their dignity. I knew this was where I had to be—on the front lines, as a public defender, representing clients every day and working alongside inspiring and dedicated lawyers committed to social and racial justice. I feel privileged to have been able to do this work for the past 25 years. The work, my clients and my colleagues have enhanced my life beyond all reason. I don't regret a moment.
What led to the creation of The Bronx Defenders in 1997, and how closely does the organization reflect your original vision?
In 1997, the City of New York put out an RFP (Request for Proposal) for indigent defense services in each borough. At that point, I had been a public defender for 15 years, working as a staff attorney at the Legal Aid Society of Nassau County, the New York City Legal Aid Society, and The Neighborhood Defender Service of Harlem as a founding member, training team leader and deputy director. I had a very clear vision of what I believed clients in the criminal justice system needed from their public defenders , holistic legal and social service advocacy in their own communities and under one roof. During the first few years, we focused on establishing credibility in the courthouse and the community. Once established, we began to focus on expanding our services for clients and making sure that with each new project we had a plan for sustainability and long-term growth. We have, in the last 6 years, doubled our staff and our budget and expanded the scope of services we can can offer clients while staying actively and productively engaged in the Bronx community, criminal justice system and family court system. We have gone further than I ever could have imagined back in 1997, and I look forward to a future of continued growth and innovation.
During your 25 year career as a public defender, what has been your proudest moment?
My career as a public defender has been filled with deeply satisfying, exhilarating and proud moments. Watching a client walk out of jail into the arms of his family, winning a trial and hearing the beloved words "not guilty" or watching a young lawyer, social worker or investigator have a great success all make me incredibly proud.
Can you tell us what is meant by the term "holistic advocacy" and why you believe this is an important concept in the world of indigent defense?
At the core of "holistic advocacy" is the understanding that clients come into the criminal justice system with a host of social, economic, political and legal problems. Being an effective, compassionate and zealous advocate means taking on the responsibility of addressing those issues that are driving clients into the criminal justice system. Holistic advocacy contemplates creating a legal "home" for clients where they can access legal representation in criminal, immigration, housing and family court, as well as benefits advocacy and civil rights. Additionally, clients can work with social workers and parent advocates in securing social service intervention and support when needed. Finally, holistic advocacy means being a part of the client community and collaborating with Bronx community partners to find ways to address the broader systemic problems that lead to the over incarceration and arrest of our clients. Holistic advocacy has proven to lead to better case outcomes and more positive life outcomes for clients and their families and should be incorporated into the practices of all public defenders if we are to have any positive impact on the lives of our individual clients and the communities they love.
What was the most important thing you learned during your years at the NYU School of Law?
My participation in two clinics during law school, the "Women's Prison Project" during my second year and the "Criminal Defense Clinic" during my third year, were instrumental in shaping my career, my goals and my vision for the future. The ability to work directly with clients—day in and day out—inspired me to become a public defender and ultimately, to start my own organization dedicated to improving the quality of indigent defense services. I learned that it was deeply important to clients going through the criminal justice system and in prison to feel that their lawyers have really heard them and listened to their stories, their fears, their hopes and their concerns. Learning to listen has helped me shape the future of The Bronx Defenders in a way that is responsive to the expressed needs of clients and their community. I am grateful for those lessons learned early on in law school while visiting with clients in Bedford Hills Correctional Facility and in the halls and courtrooms of Manhattan Criminal Court.
Who are your role models in the legal profession?
I have had the opportunity to work with wonderful, dedicated and brilliant people in the legal profession who have taught me an enormous amount. People like Abbe Smith, a classmate and co-director of the Prettyman Program who stood by her client for 24 years until she finally won her freedom from jail for a crime she didn't commit. People like Chris Stone who helped shape my beliefs about what public defense was capable of and encouraged me to "step up" and start The Bronx Defenders. People like Fern Adelstein, Tom Klein and David Stern who awed me with their fearlessness in the courtroom and their deep dedication to their work. People like Lenny Noisette who modeled the art of patience, tolerance and loyalty. People like David Feige who showed me how to fight for justice in public. People like Kevin Doyle who masterfully took on a cause without compromise. And many of the staff of The Bronx Defenders, who over the years, have taught me all about dedication, passion, commitment and innovation. They have all been role models and I am eternally grateful.
What is your favorite thing to do when you are not working?
Spending time with my kids, Jacob and Emma, is a joy. Hanging out with friends always fills me up. In the summer, there is never enough beach time, ice cream or bare feet for me. And in the winter, there isn't enough snow or too many mountain ranges to ski. And traveling—everywhere and anywhere—always makes me happy and expands my universe.
How do you maintain a balance between your work and the rest of your life?
There isn't a balance. Nor is there a bright line between my "work" and the "rest of my life." They blend and mix and get along together quite nicely. Family, friends and colleagues are all part of the mix, all the time, and I love it that way.
What was your first job out of law school and what was the most important thing you learned while there?
My first job was with the Legal Aid Society of Nassau County as a staff attorney. I was scared every day and cried myself to sleep most nights. I was overwhelmed by what I saw and the responsibility of being someone's only voice in a system where the odds are stacked against you. I learned that with enough hard work, focus, support, dedication and commitment you can eventually become an effective and compassionate advocate for your clients and really make a difference.
What advice would you give to current students?
Recognize the enormous privilege you have been given. Use your time in law school to explore what you are most passionate about. Use your law degree, or even the life you build as a result of your law degree, to further social and racial justice. Give more than you take. And follow your heart. Always.