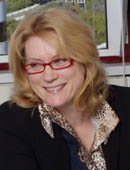 Belinda Clark LLM '87
Read an Interview with Belinda Clark.
For the past five years Belinda Clark has been New Zealand's secretary for justice and chief executive of the Ministry of Justice. Appointed at the age of 43, she became one of the youngest public service chief executives in the nation. She oversees a ministry responsible for administering New Zealand's courts, advising the government on criminal justice and on public and civil legal policy, administering parliamentary elections, negotiating treaty claims with indigenous Māori groups, collecting fines and leading the justice sector (which includes the police and prison services).
The ministry has a staff of 2,700 working at 103 locations throughout New Zealand. Its operating budget is around $NZ800 million (around US $530 million). As part of the policy and legal advice function, the ministry was responsible for almost 100 bills in the past three years.
Prior to joining the ministry, Clark was the general manager of policy and planning at the Accident Compensation Corporation (ACC) for three years. Before that she was the first director of the Office of Treaty Settlements and oversaw the settlements of the first two major claims by indigenous tribes.
Clark has a background in commercial law and worked for Australasian law firm Minter Ellison before going to ACC. She has an LLB (Hons) and a BA from the University of Auckland and graduated with a LLM in international legal studies from the New York University School of Law in 1987.
During the 1980s Clark was a diplomat with the Ministry of Foreign Affairs and Trade. During that time she was posted to the United Nations in New York as New Zealand's representative to human rights and legal committees for four years.
Interview with Alumnus/Alumna of the Month
Belinda Clark LLM '87
What is your area of specialization and how did you come to work in this area?
I am not really a specialist! I have practiced commercial law in a major trans-Tasman (New Zealand—Australia) law firm, but for the majority of my career I have been a public servant. This was firstly in the New Zealand diplomatic service, where I focused on international legal issues—particularly human rights issues and bilateral trade agreements. I later joined the Ministry of Justice, which provides policy advice on all aspects of law—criminal law, electoral and constitutional law, indigenous and human rights and so on. I was also responsible for the administration of the national court system and parliamentary elections.
During your tenure as secretary for justice and chief executive of the Ministry of Justice, what achievement are you most proud of? What area of your jurisdiction do you feel needs the most attention and change in the coming years?
It's hard to say what I'm most proud of—there are a number of contenders for that honor. One achievement is our success in discharging both a policy and legal development function on one hand, and the operational role of administering the nation's courts and tribunals on the other. The Ministry is the product of a merger between the legal policy agency and the court administration agency. They were brought together as a single entity in October 2003. Initially, doubts were expressed about the achievability of sustaining such a twin focus and giving sufficient attention to each of the two functions; however my staff and organization have demonstrated that such a twin focus is not only possible, but can even be considered a strength, as the two roles are strongly complementary. Thus policy development is informed by a deeper appreciation of the mechanics and operating demands of court administration and the operational side of the business is assisted by a closer connection to the legislature and reform agencies.
Another achievement I'm proud of is that as secretary for justice I am charged by the New Zealand government with leading the whole justice sector which includes the police, the corrections department, solicitor-general's office and other agencies. These are fiercely independent bodies both by culture and by mandate so leadership has been achieved by dint of moral suasion and credibility earned by a demonstrated understanding of the other agencies' issues—and by delivering what we say we will. The sector has continued to pull together and now collaborates closely across a number of areas such as inter-operability of IT systems and data sharing, coordinating and prioritizing budget bids across the whole sector and working together on programs to reduce offending and to increase the effectiveness of rehabilitation.
The area of my jurisdiction that needs the most attention in the future is to continue to reduce the waiting times for court fixtures, particularly for jury trials and for civil trials in the higher courts..
New Zealand has a government in which more major positions have been held simultaneously by women than any other country. Do you believe this has any appreciable difference in the way in which the government operates?
It's hard to know. I don't think outcomes or effectiveness are different, but there are probably subtle differences of style and culture that reflect the fact that women are well represented in New Zealand public life. These differences relate to the expectations and acceptance of women's roles and possibly create a more egalitarian work place than might be found in comparable jurisdictions without such high representation by women.
Negotiating treaty claims with indigenous groups in New Zealand has been a part of your professional life on and off since leaving NYU School of Law. Did your degree in international law prepare you in any way for this work? If so, how?
Yes, doing the degree emphasized the varying perspectives that different parties bring to a negotiation, be it a compensation claim or commercial contract. Studying Chinese law for example was fascinating; as was the exposure to civil law practice and theory where the court takes an inquisitorial approach rather than an adversarial one. (I believe both Western traditions have their advantages and disadvantages.)
When the imperative for both parties is to agree or reach a resolution of their issues, then ways must be found around the fact that different parties operate in different paradigms, where reasoning processes and values are not aligned. This is true of countries, collectivities or individuals. A respect for the different perspectives and a commitment to identifying the common interests or objectives is key to this. On one level, all of international law—indeed all law—is about this!
What has been the impact of anti-terrorism and other security priorities in recent years on the work of the Ministry of Justice? Have you found it difficult to balance this work with civil liberties and other core values?
Anti-terrorism and other security priorities have had a huge impact on our work program at the Ministry of Justice. As part of its general responsibilities the Ministry has been tasked with progressing major reforms on family law and human rights fronts, (e.g. reform of prostitution, recognition of civil unions, reforms of matrimonial property laws and of child access and custody laws) indigenous treaty issues and also taking a look at the criminal justice system, focusing on the need to reduce the prison population and find more effective ways to prevent and reduce crime. The last five to six years have been a very active period of legal and justice reforms. This has made accommodation of the necessary work on anti-terrorism demanding—stressful even—but because of its importance, it has been done. New Zealand passed the Terrorism Suppression Act 2002, which responded to international concerns and UN Security Council resolutions with respect to the Taliban and Al Qaeda, following September 11, 2001. This act arose out of a counterterrorism bill (draft legislation) which also had the effect of amending our Crimes Act and other pieces of criminal legislation. Work on this is ongoing—we are currently preparing amendments to the Terrorism Suppression Act to take account of UNSC resolutions and multilateral treaties concerning nuclear terrorism, which is very relevant in the wake of North Korea's nuclear bomb test.
We are active participants in the OECD's Financial Action Taskforce (FATF) reviews on money laundering and countering terrorist financing. As part of this work, I presented New Zealand's report to the OECD Working Group on Bribery of Foreign Officials at the end of October. New Zealand is an active participant in all international efforts concerned with combating terrorism and undertakes the work necessary to implement treaties and agreements in domestic legislation. It is a government priority to make sure we are part of the international effort to counter terrorism. The Ministry of Justice is one of the key agencies charged with achieving this in New Zealand along with our police and armed forces.
What is the most challenging part of your job?
The most challenging part of the job is managing the diversity of functions the ministry is responsible for and giving them all appropriate priority. Supporting New Zealand's judiciary, which constitutionally is independent from the executive, while being part of executive government ourselves, is challenging. Running an efficient, fair and effective court and tribunal system is hugely demanding on a day-to-day basis while also meeting demands for policy development, law reform, the administration of parliamentary elections, hearing and settlement of indigenous claims, collection of court ordered fines and reparations, establishment of a residential treatment facility for young offenders and working with communities on crime reduction activities. Keeping all these balls in the air requires good juggling skills"
What was your first job out of law school and what was the most important thing you learned while there?
My first job out of law school was in the legal section of the Ministry of Foreign Affairs and Trade. This was my first exposure to Law of the Sea (UNCLOS) issues—a subject I later studied at the NYU School of Law for my LLM! I was a junior support officer to the New Zealand delegates who were very active as participants and leaders in the development of this Treaty. I was fortunate to be able to observe some top class legal and diplomatic minds.
I was also a note-taker at the bilateral negotiations with the Republic of Korea for Korean fishing access to New Zealand's exclusive economic zone (EEZ) so was able to observe firsthand the demands of tough bilateral commercial negotiations—good training for my work in private legal practice some years later.
I was also exposed to the complexity of private and civil international law, such as the Hague Convention, and became aware of how crucial to the conduct of peaceful international relations, both between peoples and countries, a stable, credible system of laws and dispute resolution was.
How do you balance work and life?
Balancing work and life is hard. I'm not sure I'm a source of good advice on this! I've been a workaholic most of my life. Becoming a solo parent responsible for three grade school children seven years ago forced me to make more time for family. However I still worked long hours and probably did not have the balance quite right. The truth is it is very difficult to get to the top of a profession—and to put in the hours this requires—without a partner to shoulder the lion's share or at least, a share, of childcare commitments. There are not many ways around this dilemma. For me it is probably my other interests that have suffered the most, as my focus on my work and children is all consuming. One advantage of being chief executive is that I have more flexibility in my schedule to accommodate my children's events and school occasions.
If you could choose another profession to be in, what would it be?
I find most aspects of life fascinating, so I would have liked to try my hand in both business and politics—but I'm not sure if one lifetime is enough for this! In a wider sense I would have liked a career of in music, but discouraged myself from this in my younger days as it didn't seem secure enough.
What advice would you give to current students?
Follow your instincts. Don't worry about what you think you SHOULD do (or what your parents, peers, teachers, church, community think you should do). It's your life and you need to be happy with it. Ask yourself: when I look back from retirement would I be pleased I made this choice, or would I regret it? That's your guide. The rest—career success, happiness—will follow.