As part of the Hauser Global Law School Program, the Hauser Global Scholarship was founded in 1995 at the initiative of alumna Rita Hauser and NYU School of Law. Since its inauguration, the Hauser Global Scholarship has become the leading initiative pursuing the adaptation of legal education in the United States towards an increasingly global perspective. It reflects the Law School's conviction that the practice of law and legal research has escaped the bounds of any particular jurisdiction and that legal education can no longer ignore the interpenetration of legal systems.
Each year, 10 of the finest students from countries across the world are selected as Hauser Global Scholars by the distinguished members of the Hauser Scholars Selection Committee.  These select individuals — all of whom are LLM students — share their perspectives and experiences from their own legal systems with the rest of the Law School academic community. The Hauser Global Scholars receive a full-tuition scholarship and a living stipend for the year of their studies at NYU and are integrated intellectually and socially in the events of the Hauser Global Law School Program and NYU School of Law.
The Hauser Global Scholars reflect the breadth and diversity of NYU School of Law's Graduate Division. In the last 11 years of the Program, 99 Hauser Global Scholars have been selected from approximately 42 countries and all continents. After intensive screening of applications by NYU School of Law faculty and admissions officers, Hauser Global Scholars are selected by a committee of distinguished international leaders. They are chosen on the basis of their intellectual and leadership ability and their capacity to participate productively in a global community of scholars and practitioners.
For information on application to the Graduate Division and to the Hauser Global Scholarship, please see the Office of Graduate Admissions.
2018-2019 Hauser Global Scholars
Carlos Andres Baquero-Diaz
Colombia
Carlos is a lawyer and political scientist from Universidad de los Andes in Bogotá, Colombia. While studying there, he worked as a researcher at the Global Justice and Human Rights Program on issues about race, access to law and discrimination. After graduating cum laude, he worked at the Center for the Study of Law, Justice and Society--Dejusticia, a Colombian NGO working with indigenous and Afro-Colombian communities, environmental issues, and anti-discrimination cases. He has advocacy experience working with indigenous leaders not only in Colombia, but also in Brazil, Paraguay, Mexico, Ecuador, Peru, Chile, Guatemala, and other countries in the Global South.
He also works as legal advisor at the Racial Discrimination Watch, a coalition between Dejusticia, Universidad de los Andes and the Proceso de Comunidades Negras, dealing with issues about racial inequality and law. His interests on multiculturalism and human rights are reflected as well on the Centro de Información de la Consulta Previa, where he works as coordinator collecting and organizing legal and political strategies to protect indigenous rights.
His later interests lie on environmental and human rights topics, and he was Lecturer at Universidad de los Andes before coming to NYU.  As a Hauser Global Scholar, he will complete the LLM program on International Legal Studies, where he will combine his interests on multiculturalism, environmentalism, and human rights.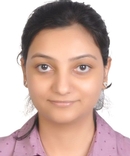 Harshita Bhatnagar
India 
Harshita received her B.A., LL. B (Hons.) from Gujarat National Law University (India) in 2010, where she was awarded the 'Sanat P. Mehta' and 'Mrunalini Devi Puar' Gold Medals for her distinguished academic performance. In law school, she researched on the intersection of corporate law and technology, and her proposal on revamping 'Business Method patents' in India was adjudged the best contribution on the issue by the prestigious Indian Institute of Technology, in collaboration with the Government of India.
Harshita has widely published on cross-border issues in business and technology law, including in the Macquarie Journal of Business Law (Australia), Northwestern Interdisciplinary Law Review (U.S.A), and Journal of Hungarian Legal Studies (a Wolters Kluwer Publication). She has also served as the Editor of the GNLU Law Review (university's flagship journal).
In 2016, Harshita joined Amazon, as the corporate counsel for its "cloud" business in India and parts of south Asia. At Amazon, she handled legal operations and international expansion of the "cloud" business in the region. During this time, she worked closely with Amazon's global leadership team on complex inter-jurisdictional issues concerning transfer of data, privacy, and foreign investment laws, among others.
Before moving in-house, Harshita worked as an M&A attorney with Amarchand & Mangaldas (India's largest law firm), focusing on global technology transactions. She was also a founding member of the firm's 'Learning and Development' department, where she conducted Due-Diligence workshops and M&A training for over 100 junior attorneys. Harshita was called to the Bar in India in 2011.
As a Hauser Scholar, Harshita will complete an LL.M in Corporation Law, tailoring her coursework around global technology law and M&A. In her spare time, Harshita loves traveling. She is the co-founder of an online travel portal - 'EmptyShack.com' – that connects like-minded travelers from around the world.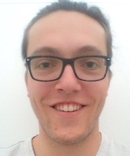 Felix Boos 
Germany
Felix studied law at the University of Heidelberg (Germany) and on a merit-based exchange scholarship at the University of Ottawa (Canada). In 2016, he graduated from the University of Heidelberg in the top 5% of his class. At the Max Planck Institute for Comparative Public Law and International Law, he worked as a student assistant for Professor Stephan Schill, researching transnational arbitration. Felix was a member of the team that represented Heidelberg at the 2013 German National Rounds of the Jessup Moot Court and continued his passion for international dispute resolution two years later as the coach for Heidelberg's Jessup Moot team. In Heidelberg, Felix was a co-founder of Pro Bono Heidelberg, a student-run law clinic advising refugees and a scholar of the Friedrich Ebert Foundation.
He is currently a PhD candidate at the University of Potsdam, writing a thesis on the role of the Legal Counsel of the United Nations under the supervision of Professor Andreas Zimmermann, a member of the Permanent Court of Arbitration. His PhD project inquires how legal interpretations of the Legal Counsel of the United Nations shape the behavior of institutional actors and contribute to the international rule of law.
At the University of Potsdam, Felix served as a research assistant for Professor Andreas Zimmermann. In that capacity, he taught constitutional law and was also an assistant editor for the 3rd edition of the The Statute of the International Court of Justice: A Commentary (edited by Zimmermann and Tams). Felix is a generalist international lawyer having published inter alia on international economic law, the law of the United Nations as well as international courts and tribunals, including in the Journal of International Criminal Justice (accepted for publication). Felix has acted as junior counsel before the International Court of Justice, drafting submissions on terrorism suppression treaties.
As a Hauser Global Scholar, Felix will pursue a LL.M. in International Legal Studies. Felix comes to NYU as a Fulbright Fellow and as an ERP Scholar of the German Academic Scholarship Foundation. Felix is an avid martial artist practicing Taekwondo and German Ju-Jutsu.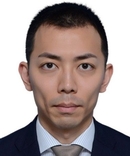 Kei Kajiwara 
Japan
Kei Kajiwara is an attorney in the dispute resolution group of Nagashima Ohno & Tsunematsu, one of the largest full-service law firms in Tokyo. He has helped resolve disputes as counsel for Japanese and foreign companies in an array of industries in litigation, arbitration and other legal procedures. He has substantial experience representing financial institutions in high-profile complex commercial litigation matters, and has also engaged in appellate court practice, including attending a rare sitting of the Supreme Court of Japan.
Prior to joining Nagashima Ohno & Tsunematsu in 2013, Kei earned his LLB in 2010 from the University of Tokyo Faculty of Law and his JD cum laude in 2012 from the University of Tokyo School of Law. Having passed the Japanese national bar examination in the top 0.4% out of 8,387 examinees in 2012, he served as a legal apprentice in the Legal Training and Research Institute of the Supreme Court of Japan for one year.
At NYU, Kei will pursue an LLM in International Business Regulation, Litigation and Arbitration with a focus on international arbitration.
April Carmela Lacson
Philippines
April received her Bachelor of Arts in Humanities with specialization in International Political Economy and Master of Arts in Political Economy from the University of Asia and the Pacific (magna cum laude). She obtained her Juris Doctor from the University of the Philippines (cum laude).
While in law school, April worked as a trade desk officer for Brazil and the European Union, with focus on Belgium, Spain and the Netherlands at the Philippine Department of Agriculture and later, a program assistant at the United Nations International Labor Organization. Prior to that, she was a researcher at the Philippine Institute of Development Studies, a Philippine government think tank specializing in economic research, and the Yuchengco Center, where she helped draft a monograph for UNESCO.
After passing the Philippine bar examinations and scoring in the top 0.05% of 5,343 examinees, she joined
SyCip Salazar Hernandez & Gatmaitan, one of the oldest and largest law firms in the Philippines. Afterwards, she became a junior associate at Quisumbing Torres, a member firm of Baker & McKenzie.
Before attending NYU to pursue further studies, April also worked as a Senior Associate at Poblador Bautista & Reyes in the Philippines, with specialization in litigation and dispute resolution.
At NYU, April will purse an LLM in International Business Regulation, Litigation and Arbitration.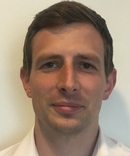 Mathias Kjaersgaard Larsen
Denmark
Mathias received his Master of Laws degree from Aalborg University in 2012, graduating in the top 5 % of his class. Alongside his law studies, he worked as a student research assistant at the Aalborg University Institute of Law and taught courses in civil law, family & succesion law, constitutional law and tax law. Mathias was also part of the team representing Aalborg University in the 2011-12 Willem C. Vis International Commercial Arbitration Moot.
After graduation, Mathias joined the tax department of the law firm Plesner in Copenhagen, the leading firm in Danish tax litigation that has won prizes as Danish Tax Firm of the Year eight times since 2009 and has been nominated as European Court of Justice Firm of The Year in 2015 and 2017. As an attorney in the tax litigation team, Mathias' work is focused on administrative appeals and court cases concerning Danish corporate income taxes, international transfer pricing and EU VAT in the financial sector. Mathias was admitted to the Danish Bar in 2015.
Alongside his work, Mathias has rendered pro bono legal advice to Danish NGOs concerning tax exemptions for inheritances and donations to charitable purposes. Also, Mathias has taught EU law and tax law as an external lecturer at the Faculty of Law at the University of Copenhagen.
Mathias' main interests lie in tax law in combination with administrative law, procedural law and international law.
At NYU Mathias will pursue an LLM in International Taxation.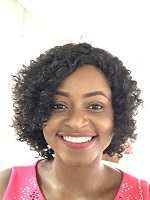 Ngozi Nwanta
Nigeria
Ngozi holds an LL.B. degree from the University of Nigeria with First Class Honors in 2015. She received the prize to the Best Graduating Student of the Faculty of Law by the University of Nigeria. During her studies, Ngozi received several awards for academic and leadership excellence including the prize to the Best Student in the Departments of Private & Public Law, Property Law, Jurisprudence, Company Law and Environmental law. Ngozi is a recipient of the Bankole Olumide Aluko Scholarship award.
Ngozi represented the University of Nigeria at several moot competition in Nigeria and received the University of Nigeria best female advocate award in 2014. Ngozi also served as a Research Assistant to the Deputy Vice Chancellor, University of Nigeria, Enugu Campus in 2015. Ngozi is called to the Nigerian Bar and was awarded with the Prize to the Most Constructive Participant in all class sessions by the Lagos Campus of the Law School.
Prior to commencing her LL.M at NYU, Ngozi was an associate in the Capital Market and Mergers & Acquisition department of Aluko & Oyebode in the Lagos office and the Litigation and Regulatory Compliance Department in the Abuja Office. There, she dealt on transactions involving debt and equity financing, assets management, acquisitions, public offerings and other financial deals. Ngozi has also advised clients on issues bordering on project finance, aircraft recovery, aviation, development finance, oil & gas and banking.
Ngozi has done extensive research on international and domestic issues involving climate change and has co-authored three published articles on international liability schemes, claims and barriers to climate change litigation.
As a Hauser Global Scholar, Ngozi is pursuing an LL.M in Corporation Law at NYU.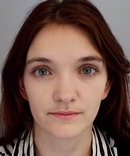 Rosa Polaschek
New Zealand
Rosa holds a Bachelor of Arts (Art History/Politics) and Bachelor of Laws (Honours) from the University of Auckland in New Zealand in 2015. She graduated third in her cohort, receiving a Senior Scholar and Dean's Academic Excellence awards.
Alongside her studies, Rosa was the co-Director of the Equal Justice Project, organising more than 150 law students to provide pro bono legal assistance in the community. She was also the President of Amnesty International on Campus.
Since graduating, she has continued to be involved in community organisations, including as co-Chair of the Aotearoa Human Rights Lawyers Association, a committee member of the Wellington Women Lawyers Association and volunteering at the Wellington Community Law Centre. In 2017, Rosa received the New Zealand Law Foundation's Cleary Memorial Prize for the young barrister or solicitor who shows outstanding future promise in the legal profession
After law school, Rosa worked as a Judges' Clerk at the High Court of New Zealand. Since completing her term of clerking, Rosa has been an Assistant Crown Counsel at the Crown Law Office, the litigation department of the New Zealand Government. While there, she appeared in the Court of Appeal and High Court on a range of public and constitutional law matters, including challenges to the legitimacy of delegated legislation and refugee and indigenous rights issues.
At NYU, Rosa will pursue the Traditional LLM focused on human rights and constitutional law.  She is particularly interested in how these areas of the law are adapting to reflect the role of private actors within the state.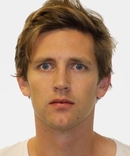 Myles Pulsford 
Australia
Myles graduated from the University of Sydney with a Bachelor of Economic and Social Sciences and a Bachelor of Laws (Honours Class I). He received numerous awards and scholarships at University, including the C.A. Hardwick Prize and the Pitt Cobbett Prize for placing first in Federal Constitutional Law.
After completing his studies in 2012, Myles spent two years working for the Honourable Justice Margaret Beazley AO, President of the New South Wales Court of Appeal as her Honour's Judicial Clerk and then Researcher. Myles assisted the President in publishing judgments of the NSW Court of Appeal and Court of Criminal Appeal as well as speeches and articles on a range of topics.
Myles worked as a solicitor in mergers and acquisitions at Herbert Smith Freehills and in criminal law at the NSW Crown Solicitor's Office.
In May 2016, Myles was appointed the Counsel Assisting the Solicitor General and Crown Advocate of NSW. In that capacity, he practised as a barrister and assisted the Solicitor General and Crown Advocate in advice and litigious matters that were of significant importance to the State of NSW, primarily in the areas of administrative, constitutional and criminal law. As Counsel Assisting, Myles appeared as junior counsel in the High Court of Australia and the NSW Court of Appeal, Court of Criminal Appeal and Supreme Court.
At NYU, Myles is pursuing a Traditional LLM, with a focus on administrative, constitutional and criminal law.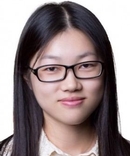 Luwei Wang
China
Luwei Wang obtained her Bachelor of Laws degree in 2013 from East China University of Political Science and Law where she ranked at the top of her class and was awarded a number of scholarships and honors for academic excellence. She later pursued her Master of Laws degree at Tsinghua University School of Law.
After graduation in 2016, Luwei joined the Beijing Office of Davis Polk & Wardwell LLP and primarily focused on high-profile capital markets transactions, cross-border mergers and acquisitions and general compliance matters for listed companies.
Luwei passed the national bar examination in China in 2013. At NYU School of Law she is pursuing an LLM in Corporation Law.