The Global Faculty expand NYU Law's faculty by inviting leading law professors from around the world who teach regularly at NYU while retaining their affiliation with their home institutions. They specialize in diverse fields of law, not just international law, and are renowned scholars in their countries and areas of interest. Their courses provide an extraordinary opportunity for NYU students to learn from and interact with these eminent scholars and to gain a new perspective on important legal issues. Along with our Global Fellows and Hauser Global Scholars, the Global Faculty represent the heart of the Hauser Global Law School Program and a key element in the intellectual life of the Law School.
NYU School of Law's relationship with many global faculty is continuing and intimate over several years, rather than single one-semester or one-year arrangements. The global faculty are thereby integrated fully into the fabric of the Law School, both its academic programs and the collateral activities that largely define the institution.
Academic Year 2018-2019

Fall Semester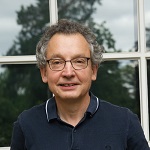 David Dyzenhaus
Canada
David Dyzenhaus is a professor of Law and Philosophy at the University of Toronto, and a Fellow of the Royal Society of Canada. He holds the Alfred Abel Chair of Law and was appointed in 2015 to the rank of University Professor. In 2014-15, he was the Arthur Goodhart Visiting Professor in Legal Science in Cambridge. In 2016-17 he was a Fellow of the Wissenschaftskolleg zu Berlin. He is the author of Hard Cases in Wicked Legal Systems: South African Law in the Perspective of Legal Philosophy; Legality and Legitimacy: Carl Schmitt, Hans Kelsen, and Hermann Heller in Weimar; Judging the Judges, Judging Ourselves: Truth, Reconciliation and the Apartheid Legal Order; He has edited and co-edited several collections of essays. In 2004 he gave the JC Smuts Memorial Lectures to the Faculty of Law, Cambridge University. These were published by Cambridge University Press in 2006 as The Constitution of Law: Legality in a Time of Emergency. He is editor of the University of Toronto Law Journal and editor of the series Cambridge Studies in Constitutional Law.
Courses:
Jurisprudence
Theories of Sovereignty Seminar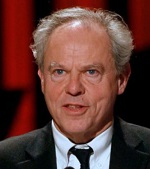 András Sajó
Hungary
András Sajó is a former Vice-President of the European Court of Human Rights, Strasbourg (2008-2017). He is also a University Professor at the Central European University, Budapest (and there a Founding Dean of Legal Studies). A prominent constitutionalist, he is also a distinguished scholar in the human rights field. Professor Sajó has been extensively involved in legal drafting throughout Eastern Europe. In addition, he has participated in drafting the Ukrainian, Georgian, and South African constitutions. He served as Counsel to the President of the Republic of Hungary (1991-1992) and chaired the Media Codification Committee of the Hungarian Government (1994). He also was the principal draftsman of the Environment Code for the Hungarian Parliament (1991-1992), as well as the founder and speaker of the Hungarian League for the Abolition of the Death Penalty. His latest publications include Constitutional Sentiments (Yale UP, 2011) Comparative Constitutionalism (West, 3rd ed. 2016, with Dorsen et al.), The Constitution of Freedom (Oxford UP, 2017, with R. Uitz).
Courses:
Comparative Constitutional Law
Illiberal Democracy Seminar
Spring Semester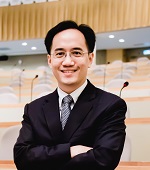 Yun-chien Chang
Taiwan
Prof. Yun-chien Chang is a Research Professor at Institutum Iurisprudentiae, Academia Sinica, Taiwan and serves as the Director of its Empirical Legal Studies Center. Currently a Program Affiliate Scholar at the Classical Liberal Institute at New York University, he was and will be a visiting professor at New York University, the University of Chicago, St. Gallen University, Hebrew University of Jerusalem, and Rotterdam Institute of Law and Economics. He has also conducted research at Cornell University, University of Paris 2, and University of Tokyo. His current academic interests focus on economic, empirical and comparative analysis of property law and land use law, as well as empirical studies of the judicial system. Prof. Chang has authored and co-authored more than 90 journal articles and book chapters. His English articles have appeared in leading journals in the world, such as The University of Chicago Law Review; Journal of Legal Studies; Journal of Legal Analysis; Journal of Law, Economics, and Organization; Journal of Empirical Legal Studies; International Review of Law and Economics; European Journal of Law and Economics; Notre Dame Law Review; Iowa Law Review and the Supreme Court Economic Review, among others.
His monograph Private Property and Takings Compensation: Theoretical Framework and Empirical Analysis (Edward Elgar; 2013) was a winner of the Scholarly Monograph Award in the Humanities and Social Sciences. Prof. Chang (co-)edited Empirical Legal Analysis: Assessing the Performance of Legal Institutions (Routledge; 2014), Law and Economics of Possession (Cambridge UP; 2015), Private Law in China and Taiwan: Economic and Legal Analyses (Cambridge UP; 2016), and Selection and Decision in Judicial Process Around the World: Empirical Inquires (Cambridge UP; 2018 forthcoming). Prof. Chang is also a co-author of Property and Trust Law in Taiwan (Wolter Kluwers; 2017). He authored two books in Chinese, Eminent Domain Compensation in Taiwan: Theory and Practice (Angle; 2013) and Economic Analysis of Property Law, Volume 1: Ownership (Angle; 2015), and also edited Empirical Studies of the Judicial Systems 2011 (Institutum Iurisprudentiae, Academia Sinica; 2013).
Prof. Chang's academic achievements have won him the Career Development Award in 2016, Outstanding Scholar Award in 2016, Academia Sinica Law Journal Award in 2016, the Junior Research Investigators Award in 2015, the Best Poster Prize at 2011 CELS, and several research grants. He serves as Associate Editor of the International Review of Law and Economics; Editor of Asian Journal of Comparative Law and a Panelist on American Law Institute's Restatement Fourth, Property International Advisory Panel.
Prof. Chang received his J.S.D. and LL.M. degree from New York University School of Law, where he was also a Lederman/Milbank Law and Economics Fellow and a Research Associate at the Furman Center for Real Estate and Urban Policy, NYU. Before going to NYU, Prof. Chang had earned LL.B. and LL.M. degrees at National Taiwan University and passed the Taiwan bar. Prof. Chang has had working experience with prestigious law firms in Taiwan and has served as a legal assistant for the International Trade Commission.
More information: http://www.iias.sinica.edu.tw/ycc/en
Courses:
Colloquium on Issues in Landlord/Tenant Law & Policy
Economic Role of Property Rights Seminar

Lawrence Collins
United Kingdom
Lawrence Collins, FBA, LLD (Lord Collins of Mapesbury) was a Justice of the Supreme Court of the United Kingdom from 2009 to 2011. He is also a non-permanent judge of the Hong Kong Court of Final Appeal. He now practices as an international arbitrator.
Before becoming a judge, Lord Collins was a partner in the London firm of solicitors, Herbert Smith, specializing in international litigation. While in practice, he handled many important international cases, including the Laker Airways civil conspiracy case against transatlantic airlines, the Iranian and Libyan bank cases arising out of the U.S. assets freeze, and the Pinochet extradition case for the government of Chile.
In 2000, Lord Collins became the first solicitor to be appointed direct to the High Court bench (Chancery Division), as Mr. Justice Lawrence Collins. He was appointed to the Court of Appeal in 2007 as Lord Justice Lawrence Collins, and to the House of Lords in April 2009 as Lord Collins of Mapesbury (the judicial functions of the House of Lords were transferred to the new UK Supreme Court in October 2009). As a judge, he has written several leading opinions in the fields of international litigation and arbitration.
Lord Collins is the author of many books and articles on private and public international law, including since 1987 the general editorship of Dicey and Morris (now Dicey, Morris and Collins) on the Conflict of Laws, the fifteenth edition of which was published in 2012. Since 2011, he has been a professor at University College London. He is also an emeritus and honorary fellow of Wolfson College, Cambridge, and an honorary fellow of Downing College, Cambridge. He has also taught at NYU and Columbia Law School. He is an elected member of the Institut de droit international, a Fellow of the British Academy, and a member of the American Law Institute.
Course:
International Litigation and Arbitration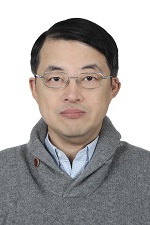 Bing Bing Jia
China
Bing Bing Jia holds a doctorate in Public International Law from Oxford University, and an LL.B. from Peking University. Between 1996 and 2004, he was Law Clerk/Legal Officer at the United Nations International Criminal Tribunal for the former Yugoslavia. Since late 2004, he has been professor of international law at the Law School, Tsinghua University, Beijing, and has been consulting in Public International Law since 2006. In 2015, he recorded a lecture for the UN Audio-Visual Library of International Law. In 2016, he gave a special course in Public International Law at The Hague Academy of International Law.
He is member of the editorial board of several journals, including Ocean Development and International Law, Chinese Yearbook of International Law (Chinese), Journal of International Criminal Justice, Chinese Journal of International Law, and International Criminal Law Review. He is also member of the Curatorium of The Hague Academy of International Law, the International Law Association, the American Society of International Law, and the Chinese Society of International Law.
His recent publications include Public International Law: Its Interpretation and Application in Time of Peace (Chinese), Tsinghua University Press, Beijing, 2015; "International Case Law in the Development of International Law", in the Collected Courses of the Hague Academy of International Law, vol. 382 (2015); "Legacy of the ICTY and ICTR in China", 110 American Journal of International Law, Unbound 240 (2016); "The Curious Case of Article 281: A 'Super' Provision in UNCLOS?" 46 Ocean Development and International Law 266 (2015); "The Crime of Aggression as Custom and the Mechanisms for Determining Acts of Aggression", 109 American Journal of International Law 569 (2015); The South China Sea Arbitration: A Chinese Perspective (ed. with Stefan Talmon), Hart, 2014; "The Principle of the Domination of the Land over the Sea: A Historical Perspective on the Adaptability of the Law of the Sea to New Challenges", 57 German Yearbook of International Law 63 (2014).
Courses:
Advanced International Law
Law of the Sea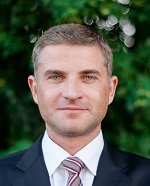 Georg Kofler
Austria
Georg Kofler is Professor of Tax Law at Johannes Kepler University Linz, Austria. He has earned a doctorate in law as well as a doctorate in business administration in 2002 and 2003 respectively and an LL.M. in International Taxation from New York University in 2004. In 2006 he has gained his postdoctoral lecturing qualification ("Habilitation") with a thesis on "Double Taxation Conventions and European Community Law". Before joining the University of Linz, he has worked with the International Department of the Austrian Federal Ministry of Finance (2002-2003, 2009), as an Assistant Professor at the University of Linz (2001-2006) and as an Acting Assistant Professor of Tax Law at New York University School of Law (2006-2008). He has also served at a visiting professor at the Universities of Florida (2013 and 2018) and Sydney (2016). He has worked in the fields of taxation, especially European and International taxation, for more than 15 years and is involved in tax research, training and education at institutions mostly in Europe and the United States. He is part of formal and informal research networks and, e.g., serves as a member of the faculties of several postgraduate programs, as a member of the D-A-CH tax committee, as deputy head of the working group on constitutional law and EU law of the Scientific Board of the Austrian Chamber of Tax Advisors, as a deputy member of the Fiscal Committee of the Confédération Fiscale Européenne (CFE), as chairman of CFE's ECJ Task Force, as an alternate Member of the EU's Joint Transfer Pricing Forum and as a member of IFA's Permanent Scientific Committee (PSC); in 2014 he also was part of the Austrian government's tax reform commission. He has published and lectured widely on issues of Austrian, International and European taxation. His publications include 10 monographs, several anthologies as an editor, and more than 300 articles, book chapters, and reviews of court decisions in academic journals and anthologies.
Courses:
Tax Treaties
Comparative Tax Policy Seminar: EU Tax Law and Policy
Global Visiting Scholar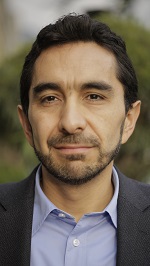 César Rodríguez-Garavito
Colombia
César Rodríguez-Garavito is Executive Director of the Center for Law, Justice, and Society (Dejusticia) and founding Director of the Program on Global Justice and Human Rights at the University of the Andes (Colombia). He has been a visiting professor at Stanford University, Brown University, University of Melbourne, University of Pretoria (South Africa), American University in Cairo, the Getulio Vargas Foundation (Brazil), Central European University, ITAM (Mexico) and the Andean University of Quito.
Rodríguez-Garavito is co-director of Open Global Rights and co-editor of Cambridge University Press's Globalization and Human Rights book series; he serves in the editorial boards of the Annual Review of Law and Social Science and the Business and Human Rights Journal. He has been an Adjunct Judge of the Constitutional Court of Colombia, an expert witness of the Inter-American Court of Human Rights, and a lead litigator in human rights, environmental and indigenous rights cases. He serves in the executive boards of WITNESS and the Business and Human Rights Resource Center, and writes a weekly op-ed for El Espectador.
He holds a Ph.D. and an M.S. (Sociology) from the University of Wisconsin-Madison, an M.A. from NYU's Institute for Law and Society, an M.A. (Philosophy) from the National University of Colombia, and a J.D. from the University of the Andes. His publications include Business and Human Rights: Beyond the End of the Beginning (Cambridge Univ. Press, ed.), Radical Deprivation on Trial: The Impact of Judicial Activism on Socioeconomic Rights in the Global South (Cambridge, coaut.); Rising to the Populist Challenge: A New Playbook for the Human Rights Field (Dejusticia, coaut.), Compliance with Socioeconomic Rights Judgments (Cambridge, coed.), Balancing Wealth and Health: the Battle over Intellectual Property and Access to Medicines in Latin America (Oxford, co-ed.); "Amphibious Sociology: Action-Research for a Multimedia World" (Current Sociology); "The Future of Human Rights: From Gatekeeping to Symbiosis" (Sur Journal); Law and Society in Latin America: A New Map (Routledge, ed.); Making it Stick: Compliance with Social Rights Judgments (Cambridge, co-ed.); "Ethnicity.gov: Global Governance, Indigenous Peoples and the Right to Prior Consultation in Social Minefields" (Indiana Journal of Global Legal Studies); "Beyond the Courtroom: The Impact of Judicial Activism on Socioeconomic Rights in Latin America" (Texas Law Review); "Global Governance and Labor Rights: Codes of Conduct and Anti-Sweatshop Struggles in Global Apparel Factories in Mexico and Guatemala" (Politics & Society); and Law and Globalization from Below: Toward a Cosmopolitan Legality (Cambridge, co-ed.).
Rodríguez-Garavito is currently working on a book manuscript on innovation in human rights research and practice, entitled Disrupting Human Rights.