Gilad Abiri
Post-Doctoral Global Fellow
Israel
Gilad Abiri is a Post-Doctoral Global Fellow affiliated with the Center of Law and Philosophy. 
Prior to joining NYU, Gilad was a JSD candidate at Yale Law School, where he was a Schell Human Rights fellow and a junior fellow at the Initiative on Religion, Society and Politics. Gilad also holds an LLM degree from Tel Aviv Faculty of Law, and is a graduate of Adi Lautman Interdisciplinary Program for Outstanding Students at Tel Aviv University. 
Gilad works in the areas of constitutional and political theory and comparative constitutional law, with a focus on law and religion. His current research focuses on the role national identity plays in shaping the relationship between liberal states and religious groups. 
Center Affiliation: Center for Law and Philosophy
Research Project: Who is Sovereign? On Religion and Nationalism in Constitutional Law
Henok Birhanu Asmelash
Post-Doctoral Global Fellow
Ethiopia
Henok Birhanu Asmelash is a Post-Doctoral Global Fellow affiliated with the Frank J. Guarini Center on Environmental, Energy and Land Use Law. His current research focuses on the role of international law and its institutions in the transition towards a sustainable energy future.
Prior to joining NYU, Henok was a Research Fellow within the International Law and Dispute Resolution Department of the Max Planck Institute Luxembourg. He has also worked with Professor Anne Van Aaken at the University of St. Gallen as a Marie Curie Fellow and held visiting research positions at the University of Barcelona and the Max Planck Institute for Comparative and International Law in Heidelberg. Henok has consulted the International Centre for Trade and Sustainable Development (ICTSD) and the World Institute for Development Economics Research (WIDER) on the regulation of energy transition subsidy policies.
Henok holds a Ph.D. in International Law and Economics from Bocconi University (Milan) and LL.M. degrees in International Economic Law and Policy from the University of Barcelona and in Business Law from Addis Ababa University.
Center Affiliation: Frank J. Guarini Center on Environmental, Energy, and Land Use Law
Research Project: International Law and Sustainable Energy Transition
Amanda Byer
Post-Doctoral Global Fellow
Grenada
Amanda Byer is a post-doctoral Global Fellow affiliated with the Frank J Guarini Center on Environmental, Energy and Land Use Law.  Her research interests include environmental law, cultural heritage law, cultural geography, legal anthropology and spatial justice.
Amanda was awarded a doctoral scholarship from Leiden University, where she examined the role of landscape (as captured in environmental, cultural heritage and planning laws) in facilitating spatial justice and sustainable development for the English-speaking islands of the Lesser Antilles.  Amanda also holds an LLM in Environmental Law and Policy (distinction) from University College London and an MSc (distinction) in Environmental and Natural Resource Management from the University of the West Indies.
Amanda is currently researching the implementation of environmental procedural rights in international environmental law, with emphasis on the capacity of Caribbean small island states to implement the recently adopted Escazu Agreement on Access to Information, Public Participation and Justice in Environmental Matters in Latin America and the Caribbean.
Center Affiliation: Frank J. Guarini Center on Environmental, Energy, and Land Use Law
Research Project: Building Legal Institutions for Climate-Resilient Development in Small Island Developing States: An Analysis of Environmental Procedural Rights in the International Legal Framework
Dhanay Cadillo Chandler
Global Research Fellow
Venezuela
Dhanay Cadillo Chandler is a Global Research Fellow, affiliated to NYU's Engelberg Center on Innovation Law & Policy.  Her ongoing research addresses the need to re-evaluate the current incentives to prompt pharmaceutical innovation while at the same time regulating new health technologies.
In her current position at the Faculty of Law – University of Turku, she collaborates with the Academy of Finland funded project Constitutional Hedges of Intellectual Property (CONST-IP), where she has focused on the intersection and overlap of patents and other regulatory incentives hedging intellectual property rights. Findings from this research have been presented at international workshops at the University of Oxford, Hanken School of Economics, and McGeorge School of Law. Her research builds on previous findings of her doctoral dissertation and subsequent research. She has been an active member of the Faculty of Law in Turku, where she has created and implemented courses at master's and PhD level. Dhanay has comprehensive teaching experience in Finland and abroad. Additionally,her publications and research interests include human rights, corporate social responsibility, comparative international intellectual property rights, international trade and international transactions.
Dhanay was appointed as a Post-Doctoral Researcher at the Turku Institute of Advanced Studies (TIAS) during the academic term 2018-2019. She is a lawyer graduated from MonteÁvila University. She received her Ph.D in 2014 from Hanken School of Economics and also holds a Master in Foreign Trade from Universidad Carlos III de Madrid in 2006.
Center Affiliation: Engelberg Center on Innovation Law and Policy
Research Project: Regulating Incentives for New Health Technologies
Francesco Ducci
Post-Doctoral Global Fellow
Italy
Francesco Ducci is a post-doctoral Global Fellow affiliated with NYU's Center for Law, Economics, and Organization. His research interests include antitrust/competition policy, economic and social regulation, and international trade law.
Francesco holds a JD from the University of Bologna, where he was awarded a merit-based scholarship as a visiting student at King's College London. Francesco also holds an LLM and an SJD from the University of Toronto, where he was a John Stransman Fellow in Law and Economics,a Graduate Fellow at the Centre for Innovation Law and Policy, and a Junior Fellow at Massey College.
During his doctoral research, Francesco evaluated the applicability of the natural monopoly framework to digital platform markets on the basis of three case studies: horizontal search engines, ride-hailing platforms, and e-commerce marketplaces. His work has been published in leading international antitrust and law economics journals, including the Journal of Competition Law and Economics, the Antitrust Bulletin, and the European Journal of Law and Economics.
Center Affiliation: Center for Law, Economics, and Organization
Research Project: Designing and Implementing Regulatory Instruments in Natural Monopoly Platform Markets
Paula Fernandez-Wulff
Post-Doctoral Global Fellow
Spain
Paula Fernandez-Wulff is a transdisciplinary legal scholar and Global Fellow at the Center for Human Rights and Global Justice. Her research focuses on the municipal aspects of critical approaches to socioeconomic rights and the politics of food and agriculture. Prior to NYU, she was a Fulbright-Schuman Visiting Scholar at Harvard Law School Center for Health Law and Policy Innovation and gained her Ph.D. at the Center for Interdisciplinary Research in Human Rights, Université catholique de Louvain (UCLouvain, Belgium), where she worked under the supervision of the former UN Special Rapporteur on the Right to Food, Olivier De Schutter.
In addition to Fulbright, Paula has been the recipient of several other grants and fellowships including from the Belgian Fund for Scientific Research, United Nations University, Food and Agriculture Organisation of the UN, European Commission, and the German Academic Exchange Service (DAAD). She has lectured on human rights, hunger and global governance, and sustainability at Harvard Law, SciencesPo, and UCLouvain, and is part of the Editorial Board of the bilingual European Journal of Human Rights.
Paula holds an M.Sc. in Environmental Governance from United Nations University (UNU-IAS, Tokyo), where her research, conducted while working at the FAO, focused on agrobiodiversity protection policies and food governance frameworks in Latin America.
Prior to pursuing graduate studies, Paula began her legal career with one of the leading global law firms, later shifting to policy research with one of Spain's leading economic policy think tanks. She holds a double degree in Spanish and French law at Universities Complutense and Paris 1 Panthéon-Sorbonne.
Center Affiliation: Center for Human Rights and Global Justice
Research Project: Beyond Minimum Protection: The New Struggle for the Localization of Social Rights
Werner Haslehner (Spring)
Global Research Fellow
Luxembourg
Werner Haslehner is Professor of Law and holder of the ATOZ Chair for European and International Taxation at the Faculty of Law, Economics and Finance, University of Luxembourg, where is also the Director of the LLM Program in EU and International Tax Law.
Holding master degrees in law, economics and business and a PhD in international tax law, he joined University of Luxembourg as associate professor in 2013 following full-time academic positions in Austria at JKU Linz and at the London School of Economics and Political Sciences, and was appointed to the Chair in 2015. He was a visiting professor at the University of Paris 1 Panthéon-Sorbonne in 2018 and at the University of Turin in 2019.
His research interests cover all aspects of international taxation, including the impact of EU law, and tax policy. At NYU, where he is affiliated with the Graduate Tax Program, Werner will undertake research into the meaning of the concept of value creation and its relationship to allocation of taxing rights between countries, in particular in a context of increasingly digitalized economic activity. This research project, which is carried out in collaboration with the European Association of Tax Law Professors, is closely linked to ongoing efforts to overhaul the international tax system currently under way at the G20 and the OECD.
Center Affiliation: Graduate Tax Program
Research Project: Taxation and Value Creation
Francesca Iurlaro
Post-Doctoral Global Fellow
Italy
Francesca Iurlaro holds a PhD in Law from the European University Institute in Florence (2018) and she is currently a Research Fellow of the University of Milan, Italy. She graduated in the history of philosophy (University of Macerata, 2014) and has an LLM in Comparative, European and International Laws (European University Institute, 2015). For her PhD thesis, she worked on a history of the concept of customary international law in the natural law and ius gentium tradition from Francisco de Vitoria to Emer de Vattel. She is now turning her dissertation into a book for publication, titled "The Invention of Custom. Natural Law and the Law of Nations, 1550-1750". Its seeks to provide an asnwer to the question of when and how the concept of customary international law originated in European debates on natural law and law of nations, by arguing that this tradition provides us with a solid conceptual framework to contextualize and understand the "problematic" of custom", i.e. the question concerning the normative content of CIL. Natural law, in fact, provides jurists with an imaginary reserve of argumentations and narratives, through which jurists "invent" customary rules applicable to their present situation. Over time, these arguments progressively and cumulatively crystallize into a notion of CIL as coincident with European cultural history. They become the fabric itself of CIL, the normative validity of which lies in the fact that it enshrines cultural values recognized by the community of European states.
Her research interests include international legal thought, history of political thought, history and reception of natural law theories, law and literature, food ethics, and animal rights. In 2012 she was awarded the Alberico Gentili Prize for her Italian translation of and introduction to Alberico Gentili's Lectionis Virgilianae Variae Liber ad Robertum filium, a less-known commentary of Vergil's Eclogues published by the famous jurist in 1603.
At NYU, she will work on a project titled "Conscience or Interest of States? The Birth of Opinio Juris as a Constitutive Element of Customary International Law (CIL)" which constitutes a further expansion of the topic addressed in her thesis. She will focus on the contribution of a neglected figure in the history of international law, that of the German jurist Rudolf von Jhering (1818-1892).
Center Affiliation: Institute for International Law and Justice
Research Project: Conscience or Interest of States? The Birth of Opinio Juris as a Constitutive Element of Customary International Law (CIL)
Maria Lillà Montagnani
Global Research Fellow
Italy
Maria Lillà Montagnani is associate professor of commercial law at Bocconi University in Milan, where she teaches and research in the field of Intellectual Property Law and Information Technology Law, and acts as Director of the ASK research center.
She has been visiting professor at Peking University School of Transnational law and Haifa School of Law, faculty associate at the Berkman Klein Center of Harvard University and scholarship holder at the Max Planck Institute in Munich. She holds a PhD in Competition Law from the University of Perugia and an LL.M in IP law (Queen Mary University of London).
Lillà has widely published in the field of IP and technology in national and international journals and prestigious book series; she is also on the editorial board of several law journals and acts as an expert with the European Commission.
Beside IP law, Lillà is currently interested in the legal issues that surround the digital emerging technologies, in particular autonomous systems and decision-making. Specifically, her research at NYU will focus on the effectiveness of EU and US liability regimes in addressing damages generated in the context of the use of emerging digital technologies and how liability should be allocated to foster their development and adoption in different sectors without harming fundamental rights.
Center Affiliation: Information Law Institute
Research Project: Liability and Emerging Digital Technologies: an EU and US Perspective
Florian Möslein (Fall)
Global Research Fellow
Germany
Florian Möslein is Director of the Institute for Law and Regulation of Digitalisation (www.irdi.institute) and Professor of Law at the Philipps-University Marburg, where he teaches Contract Law, Company Law and Capital Markets Law. He previously held academic positions at the Universities of Bremen, St. Gallen, and Berlin, and visiting fellowships in the US (Stanford Law School and UC Berkeley School of Law), Australia (University of Sydney), Italy (Florence, European University Institute), Spain (CEU San Pablo, Madrid) and Denmark (Aarhus).
Having graduated from the Faculty of Law in Munich, he also holds academic degrees from the University of Paris-Assas (licence en droit) and London (LL.M. in International Business Law). Florian Möslein published three monographs and over 80 articles and book contributions, and he has edited seven books. He is member of the European Law Institute Digital Law SIG and associate member of the Munich Centre on Governance.
His current research focus is on regulatory theory, corporate sustainability and the legal challenges of the digital age. Inter alia, he investigates the regulation of blockchain and artificial intelligence in capital markets and corporate governance. His research also concerns the regulation of business in the broader context of sustainability and social entrepreneurship, in particular with respect to corporate disclosure and the labelling of financial products.
Center Affiliation: Grunin Center for Law and Social Entrepreneurship
Research Project: Disclosing Corporate Goodness - Comparative and Functional Perspectives on Reporting and Certification Regimes
Takayuki Nagato 
Global Research Fellow
Japan
Takayuki Nagato has been an Associate Professor of Tax Law at Gakushuin University, Japan since 2015. He studied at Harvard Law School as a Fulbright Research Scholar in 2018-2019. Before joining Gakushuin University, he was a Research Associate at the University of Tokyo.
His primary academic interest is in the interdisciplinary research between tax law and other business law fields including corporate law, bankruptcy law, and intellectual property law. His monograph "Tax and Corporate Bankruptcy," in which he conducted a comparative and economic analysis of the corporate bankruptcy taxation in the US and Japan was awarded the Japan Institute of Business Law Prize and the Institute of Tax Research and Literature Prize in 2017. As a Global Research Fellow, he aims to analyze the relationship between tax law and intellectual property law in the globalized economy.  
He received J.D (2012) and LL.B (2010) from the University of Tokyo. He passed the bar exam in Japan (2012).
Center Affiliation: Graduate Tax Program
Research Project: The Case for Global Lower Rate Minimum Tax on Intangible Income
Jane M Rooney (Spring)
Global Research Fellow 
UK
Dr Jane M Rooney is a Lecturer in Law at Bristol University. Her research interests lie in the extraterritorial application of human rights, human rights litigation in global governance, critical constitutionalism, and human rights protection in the context of devolution in the UK. She has published in these areas in leading academic publications including the Modern Law Review, Public Law, Max Planck Encyclopaedia of Comparative Constitutional Law, and Northern Ireland Legal Quarterly. She is book review editor of European Human Rights Law Review.
Dr Rooney facilitates student projects with human rights organisations in the Human Rights Implementation Centre at Bristol Law School and has actively engaged with UK parliamentary committees on issues relating to UK military operations abroad and abortion reform in Northern Ireland.
Her research at NYU develops a new normative frame for the extraterritorial application of human rights. Legitimacy concerns regarding the expansion of extraterritoriality are challenged by acknowledging the significant democratic function of human rights adjudication for extraterritorial applicants. Human rights adjudication enables extraterritorial victims to participate in the law-making process, facilitates potential disempowerment and helps identify political and legal relationships that necessitate processes of good governance. Challenges and limitations arising from the extraterritorial application of human rights are investigated through applying the unique normative frame to three case studies: corporate environmental harm, the Mexico City Policy (the Global Gag Rule) and targeted killing.
Center Affiliation: Center for Human Rights and Global Justice
Research Project: Human Rights and Extraterritorial Corporate Liability
Eytan Tepper (Spring)
Post-Doctoral Global Fellow
Israel
Eytan Tepper is a post-doctoral Global Fellow affiliated with the Institute for International Law and Justice.  His research project at NYU is part of his research agenda on space governance and it builds on his previous research conducted at McGill University's Institute of Air and Space Law.
The institutions and treaties at the core of space governance are Cold War remnants in dire need of reconceptualization and modern theoretical underpinnings. Dr. Tepper's research at McGill analyzed the architecture of space governance using international relations and political economy theories. It demonstrated that space governance is on track to become polycentric, as multiple, issue-specific, governance centers led by stakeholders and experts emerge to fill the gap left by the gridlock at the main multilateral institutions. His research at NYU will take the next step and focus on one such emerging governance center.
The research at NYU will study a case of an issue-areas in global affairs in which there is scarce multilateral regulation and instead effective rules are made by the combination of States' unilateral actions and private ordering, almost skipping multilateralism. The result, what Dr. Tepper calls 'global governance without multilateralism', raises questions on the place of such a governance system within international law and the availability of standards for such a system. The case study for this research is the governance of space resources and the mining thereof. The regulation and governance of this issue-area is emerging as a combination of national laws that recognize the right to mine and private ordering of the operation of mining and further utilization of the resources. The research will explore whether global administrative law (GAL) and the 'law of global governance' set standards for such governance systems and by that both constrain and legitimize them.
Dr. Tepper's academic education is multidisciplinary. Prior to his doctoral studies at McGill University's Faculty of Law he earned a policy-oriented doctorate from China University of Political Science and Law focused on Chinese space policy, a master's degree in law from the Hebrew University of Jerusalem and a double bachelor's degree in law and economics from Tel Aviv University.
Prior to his return to academe, Dr. Tepper's career spanned the private and public sectors, notably working for the Bank of Israel and the Israeli Foreign Trade Administration resolving issues related to international trade and cooperation. He reported directly to the highest ranks of public administration, including the Minister of the Economy and Industry and the Parliament's Finance Committee. He led a formal inquiry delegation to China under the WTO rules and co-authored the feasibility study on a China–Israel Free Trade Area Agreement. Dr. Tepper also worked in the private sector, notably consulting international corporations on their legal affairs in Israel, including Fortune 500 companies (e.g. Johnson & Johnson, Pfizer, Merck, Eli Lilly). He is former Vice-Chairman of the Israeli Bar Association's Economic Forum. He brings his experience in senior level administration to his academic work seeking to identify and expand cutting-edge theory that withstands real-world constraints.
Center Affiliation: Institute for International Law and Justice
Research Project: Between Markets and States: The Role of University-Led Forums in Global Governance and the Application of Global Administrative Law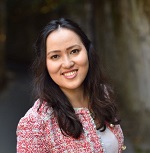 Tleuzhan Zhunussova
Post-Doctoral Global Fellow
Kazakhstan
Tleuzhan is a Post-Doctoral Fellow, affiliated with the NYU Institute for International Law and Justice. She recently obtained her doctoral degree at the Law Department of the European University Institute in Florence. She also holds LL.M in International Law (with distinction) from the University of Edinburgh and LL.B (with Honours) from Karaganda State University (Kazakhstan). Previously, Tleuzhan was a visiting fellow at the Max Planck Institute for Comparative Public Law and International Law in Heidelberg and at the GlobalTrust project at the University of Tel Aviv.
Tleuzhan taught public international law and human rights law at the University of Passau and the University of Florence. In addition, she served as an assistant editor of the European Journal of International Law and interned at the UN Office of the High Commissioner for Human Rights in Geneva. Her awards include scholarships from the Kazakh Ministry of Education and the Italian Ministry of Foreign Affairs, as well as visiting research grants from the Max Planck Society and the European Research Council.
Tleuzhan's main research interests lie in the field of public international law, in particular, international institutional law, international legal theory and international human rights law. Her doctoral dissertation addresses individual responsibility of states for their voting behavior and other instances of participation in the decision-making process in international organizations. During her fellowship at NYU, Tleuzhan will focus on converting her dissertation into a monograph.
Center Affiliation: Institute for International Law and Justice
Research Project: Responsibility of States for Their Participation in the Decision-making Process in International Organisations