Legal Issues in Social Entrepreneurship and Impact Investing—In the US and Beyond
Impact Investment Legal Woking Group & Grunin Center Annual Conference • June 6–7, 2023
New York University School of Law
Vanderbilt Hall, 40 Washington Square South, New York City
---
The 2023 Annual Conference on Legal Issues in Social Entrepreneurship and Impact Investing – in the US and Beyond, co-organized by the Grunin Center and the Impact Investing Legal Working Group was on June 6-7, 2023 on-campus at NYU Law School's Vanderbilt Hall (40 Washington Square South) in New York City.
The conference was attended by over 300 students, lawyers and other stakeholders from across the globe. This leading conference explores salient legal, ethical, and social themes affecting the fields of social entrepreneurship and impact investing.
We had program panels, plenary speakers, table talks, workshops, and celebrated the achievements of the 2023 Grunin Prize finalists and winners.
---
Conference Themes
Each theme was explored in four separate panels during the conference. Some of the themes were also be paired with a Workshop across both days.To assist those who are interested in following a particular theme throughout the conference, this program is color-coded.
 Distributive Power and Wealth: Is the Impact Space Ready and Willing to Democratize Capital?
 Impact Investing in Times of Crisis: Governance, Collaboration, Restructurings, Data, and Resilience 
Dynamic Impact Capital: Evolving Rules, Players, Structures, and Products 
A Tale of Diverging Regulatory Environments: Navigating Local and Global Regulations and Developing the Skills to Respond 
---
People's Choice
People's Choice topics were explored over a variety of Table Talk discussions reflecting conference participants' suggestions.
---
This event was approved for 16 New York State CLE credits in the category of Areas of Professional Practice. Each panel was approved for 1 credit. The credit is both transitional and non-transitional; it is appropriate for both experienced and newly admitted attorneys. Those panels that were approved for CLE credit hours are indicated with an asterisk (*) in this conference program.
---
Program Organizers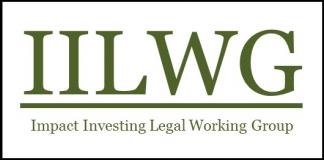 Impact Investing Legal Working Group
The IILWG is a group of approximately 300 lawyers who work in the field of impact investing and represent a diverse array of organizations, including impact investors, social enterprises, law firms, nonprofit organizations, foundations, and academic institutions.
 

Grunin Center for Law and Social Entrepreneurship at NYU Law
The Grunin Center was launched in May 2017 through the generous support of NYU School of Law graduates Jay Grunin '67 and Linda Kalmanowitz Grunin '67 and the Jay and Linda Grunin Foundation. The Grunin Center is advancing a global movement that creates new ways for law and lawyers to drive positive change in the world.
The mission of the Grunin Center is to enhance the community of lawyers and legal institutions engaged in social entrepreneurship and impact investing and to accelerate their effective participation in these fields. To fulfill this mission, the Grunin Center educates students and practicing lawyers about legal issues in the fields of social entrepreneurship and impact investing; disseminates knowledge and legal research about law and policy developments in these fields; and collaborates with other field-building organizations, universities, and research centers.