The 2022 Annual Conference on Legal Issues in Social Entrepreneurship and Impact Investing – in the US and Beyond, co-organized by the Grunin Center and the Impact Investing Legal Working Group took place on June 7-8, 2022. The conference is attended by students, lawyers and other stakeholders from across the globe, this leading conference explores salient legal, ethical, and social themes affecting the fields of social entrepreneurship and impact investing.
The conference hosted two keynote speakers, four panels, a workshop, and the annual Grunin Prize Ceremony. You can watch the conference plenaries here.
 
Program Organizers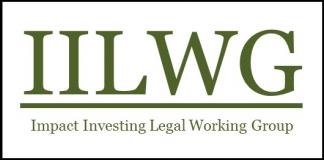 Impact Investing Legal Working Group
The IILWG is a group of approximately 300 lawyers who work in the field of impact investing and represent a diverse array of organizations, including impact investors, social enterprises, law firms, nonprofit organizations, foundations, and academic institutions.
 

Grunin Center for Law and Social Entrepreneurship at NYU Law
The Grunin Center was launched in May 2017 through the generous support of NYU School of Law graduates Jay Grunin '67 and Linda Kalmanowitz Grunin '67 and the Jay and Linda Grunin Foundation. The Grunin Center is advancing a global movement that creates new ways for law and lawyers to drive positive change in the world.
The mission of the Grunin Center is to enhance the community of lawyers and legal institutions engaged in social entrepreneurship and impact investing and to accelerate their effective participation in these fields. To fulfill this mission, the Grunin Center educates students and practicing lawyers about legal issues in the fields of social entrepreneurship and impact investing; disseminates knowledge and legal research about law and policy developments in these fields; and collaborates with other field-building organizations, universities, and research centers.