Your Executive LLM Program Online Experience
As an Executive LLM program student, you register for courses like all other NYU students. Once registered, you will need to activate your NYU NetID and set your password. Detailed information on this process can be found here.
You can then access all NYU student on-line services through the NYUHome Portal. You login below using your NetID and password: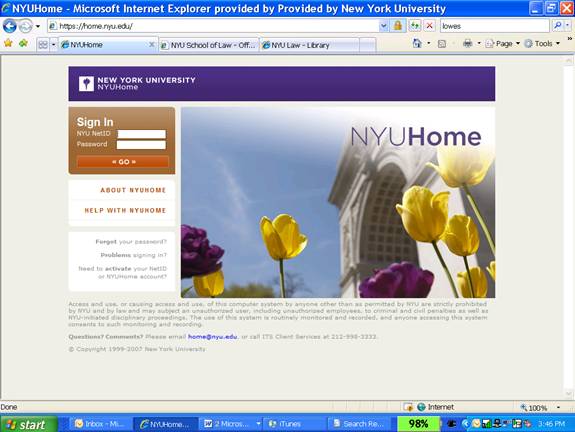 Once you log in, you can see a variety of offerings: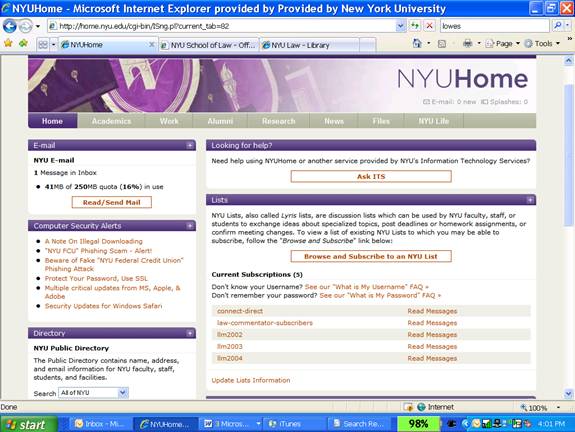 By selecting the Academics tab, you can access the link to NYU Classes, our course website system:
NYU Classes displays your course websites at the top of the screen in tabbed format.
Once you select the link for the course you wish to view, you can view announcements, documents, videos, and other content specific to that course:
The left hand navigation bar will take you to whichever area of the course you wish to view. Above, we are looking at a typical Announcements page, but you may also typically view your assignments, course documents, course Discussion Board(s), et cetera. Course discussion boards are sometimes the main way a Professor communicates with the students enrolled in the course and how the students communicate with one another. The advantage of this method is that students benefit from questions that they ask of Professors and the answers thereto, rather than individual emails, phone calls or conversations. This also helps ensure that students all have access to the same information when the time for the final exam comes around at the end of the semester:
To access the video archive for the respective course, click the video archive button on the left hand side. The window below will be displayed.
Class videos
To view class video, click on the "Access the videos" button
You will likely be asked to click on a button marked "Authenticate", though you may be prompted for the following credentials:
Username: NYU NetID
Password: the last 6 digits of your University ID (this number can be obtained clicking "Preferences" from your NYUHome front page)
you then get to the page below.
In certain cases, viewers might be prompted to install the Microsoft Silverlight application in order to view the videos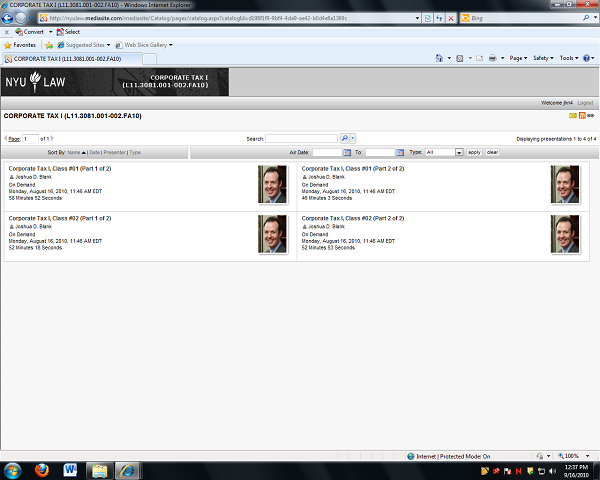 Students select the link for the class video they wish to watch and the screen below will appear: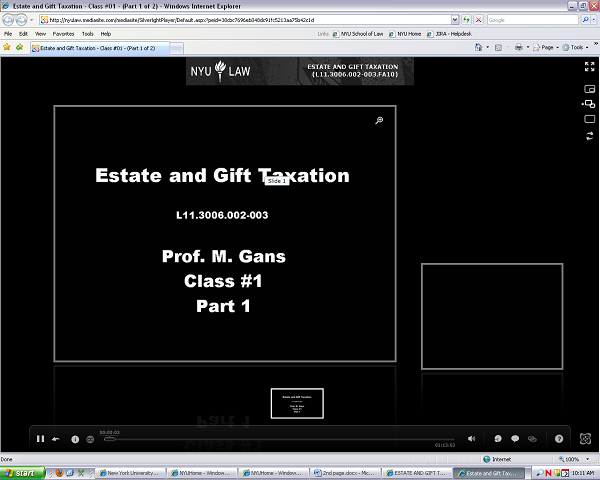 When the student selects 'Play' above, a customized window is launched which can play the entire video from start to end.
Viewers can, using the nav bar on the upper right hand side, enter the following modes. Full screen, picture in picture, side by side, full frame and swap media elemnts.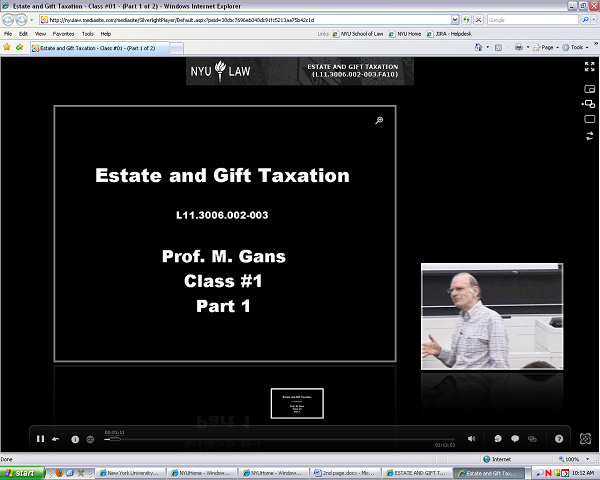 If you encounter technical problems as an Executive LLM program Student, we are always here to help.
If you need help, we have an online support team in place that is ready to help you.
Please refer to our requirements to make sure that you are using the appropriate browser and media playing software for classes being recorded in a given semester.