The SEED Team
Faculty Directors and Staff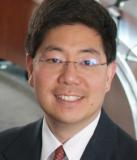 Stephen Choi
Murray and Kathleen Bring Professor of Law
Director, Pollack Center for Law & Business
Stephen Choi is the Murray and Kathleen Bring Professor at NYU School of Law. He graduated first in his class from Harvard Law School in 1994 and received his PhD in economics from Harvard in 1997. His research interests focus on the theoretical and empirical analysis of corporations and capital markets as well as on judicial performance. He is the co-author of Securities Regulations: Cases and Analysis (West Academic, 4th ed. 2015). He has published in the Yale Law Journal, Stanford Law Review, University of Chicago Law Review, Michigan Law Review, Southern California Law Review, Duke Law Journal, University of Pennsylvania Law Review, and Virginia Law Review, among others, and has presented papers at numerous conferences and symposia.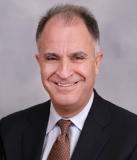 David Yermack
Albert Fingerhut Professor of Finance and Business Transformation at the NYU Stern School of Business
Director, Pollack Center for Law & Business
David L. Yermack is the Albert Fingerhut Professor of Finance and Business Transformation at New York University Stern School of Business. He serves as Chairman of the Finance Department and Director of the NYU Pollack Center for Law and Business.  Professor Yermack has been with NYU Stern since 1994. His primary research areas include boards of directors, executive compensation, and corporate finance. Professor Yermack has published more than 25 articles in leading academic journals in Finance, Accounting, Economics, and Law. He is a Faculty Research Associate of the National Bureau of Economic Research and has been a Visiting Scholar at the U.S. Federal Reserve Bank.  Professor Yermack received his Bachelor of Arts in Economics (1985), Master of Business Administration (1991), Juris Doctor (1991), Master of Arts in Business Economics (1993), and Doctor of Philosophy in Business Economics (1994) from Harvard University.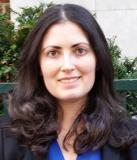 Anat Carmy-Wiechman
Associate Director, Pollack Center for Law & Business
Anat Carmy-Wiechman is the Associate Director of the Pollack Center for Law and Business. She graduated magna cum laude from Tel-Aviv University School of Law in 2006. Upon graduation, she worked in the litigation group of Amit, Pollak, Matalon & Co., one of Israel's leading law firms. She earned her LLM degree from NYU School of Law in 2011, and worked as an associate at Tuckner, Sipser, Weinstock & Sipser Sipser until joining the Pollack Center in September 2013. She has published in the American Law and Economics Review, and in Precedent and the Law: Reports to the XVIIth Congress International Academy of Comparative Law, Utrecht, 16–22 July 2006. Carmy-Wiechman's research interests include corporate law, empirical legal scholarship, law and finance, and securities regulation.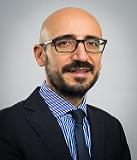 Giovanni Patti
Head of Research for SEED, Pollack Center for Law & Business

Giovanni Patti is the Head of Research for the Securities Enforcement Empirical Database (SEED). He graduated second in his class from the University of Palermo School of Law (Italy) in 2008 and received a three-year scholarship to pursue his PhD in Corporate Law at the University of Roma Tor Vergata Business School, which he completed in 2013. Upon graduation, he worked for four years as an associate at Ranieri, Guaccero, Cornetta, a boutique law firm in Rome that specializes in corporate and banking law. He earned his LLM degree in Corporate Law from NYU School of Law in 2018. At NYU he received the Dean's Graduate Award scholarship, worked as a research assistant for Professor Stephen Choi, and served as a graduate editor for the NYU Journal of Law & Business. Giovanni has published in the Capital Markets Law Journal and other law reviews, and presented papers in various universities. His research interests include securities regulation, financial regulation, and corporate law.

Patrick Corrigan
Wagner Fellow, Pollack Center for Law & Business
Before joining the NYU Pollack Center for Law & Business, Patrick served as an associate at Sullivan & Cromwell LLP where he advised financial institutions clients on mergers and acquisitions, structured transactions and regulatory issues related to the Bank Holding Company Act and the Volcker Rule. Prior to attending law school, Patrick worked at the Consumer Financial Protection Bureau where he helped implement a risk-based approach to supervision. Patrick's research interests focus on initial public offerings, corporate law, and financial regulation.
---
Graduate Student Research Fellows
SEED depends on the contribution of students from NYU School of Law and the NYU Stern School of Business. Graduate student fellows from the institution perform all research, including gathering enforcement action documents from the Securities and Exchange Commission website and collecting variables for review. We anticipate student research fellows will use our data for their individual research projects.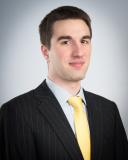 Bozidar Bogosavljev '19
Bozidar Bogosavljev finished his LL.B. at Queen Mary University of London with first class honors and is currently a candidate for the Corporation Law LL.M. at New York University. His interests primarily revolve around corporate, securities, and finance law, and he hopes to pursue a career in the field as he has already had the chance to explore it via a number of internships with leading global law firms. Bozidar is also an editor of the NYU Journal of Law & Business and a representative of the NYU Law & Business Association.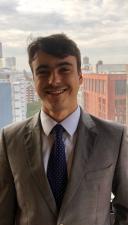 Pedro Armando Castelar Pinheiro '19
Pedro Pinheiro graduated from Fundação Getúlio Vargas Law School in 2014. He holds a specialization degree in Finance from COPPEAD-UFRJ. He worked as an associate in the corporate department of FreitasLeite Advogados, a boutique law firm in Brazil, where he specialized in the areas of M&A and Securities law. Pedro is an LL.M. Corporation Law candidate and plans to work with M&A and Securities law in the US after graduating.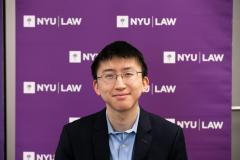 Edward Duan '20
Edward Duan graduated magna cum laude from Columbia University in 2017 with a BA in Philosophy. He went straight through to NYU law, and is interested in financial regulation, tax, and Constitutional law. During his 1L summer, he worked as a research assistant for Professor Choi examining SEC actions and complaints.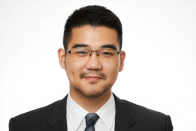 Shiyi Fan '19
Shiyi Fan graduated with phi beta kappa from Swarthmore College in 2015, with a BA in Economics and Political Science. He came straight through to NYU School of Law and Stern School of Business with an interest in transactional practices. He interned with Baker & McKenzie's Beijing office and Kirkland & Ellis's San Francisco office. He will focus on private equity-related laws after graduation.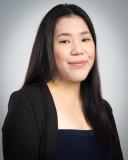 Pimvipa Kunanusorn '19 
Pimvipa Kunanusorn graduated from Thammasat University in 2017 with a Bachelor of Laws in Business Law (First Class Honors). She was awarded the King Bhumibol Scholarship for achieving the highest GPA in law in her graduating cohort. Afterwards, she worked in the Equity Capital Markets Practice of WongPartnership LLP, one of the leading law firms in Singapore. Pimvipa is an LL.M. Candidate in Corporation Law with interests in corporate, securities, and energy law. She plans to split her law career in between the USA and Asia.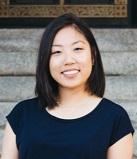 Christine Lee '19
Christine Lee graduated summa cum laude from Boston University in 2016, earning a degree in philosophy and political science. Her interests at NYU Law include financial regulation and corporate compliance. She is a staff editor for the Annual Survey of American Law. Lee will be spending her 2L summer at Willkie Farr & Gallagher in New York City.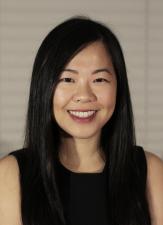 Coty Lee '19
Coty Lee graduated from the Chinese University of Hong Kong with a Juris Doctor in 2018. Prior to law school, she graduated first class honors from City University of Hong Kong with a Bachelor of Social Sciences in psychology in 2008 and Master of Philosophy in psychology in 2010. She was a paralegal for the Capital Markets Practice at Shearman & Sterling, where she worked on IPOs in Hong Kong and the U.S. as well as issuance of high-yield corporate bonds in Southeast Asia. She was a summer intern at Morrison & Foerster in Hong Kong where she worked on listing compliance, private equity fund formation and M&A. Coty is an LL.M. candidate with particular interests in securities law, corporate governance and trust and estates law. She plans to pursue her law career in New York.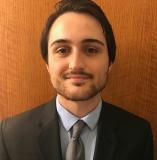 Ben Wertkin '20
Ben Wertkin graduated summa cum laude from the University of Pittsburgh in 2017 with a degree in Economics and International Studies. He came straight through to NYU with interests in business and litigation, and he serves as a staff editor on the Moot Court Board. Ben will be spending his 2L summer at Cleary Gottlieb.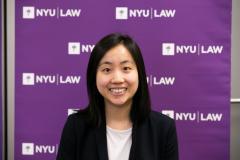 Zhongji Wu '20
Zhongji Wu graduated from Wellesley College with a double major in History and Economics.  Following her graduation, she worked at Cornerstone Research and was involved in the SEED project during her time there.  During 1L summer, she interned at the Special Education Unit at New York Legal Assistance Group (NYLAG).
Faruk Aktay '14, Ruchin Jain (NYU Stern 2014), Hayden Bui '15, Dylan Cassidy '15, Caroline Dayton '15, Leslie Hung '15, Jingjing Wu '15, Zhi Xia '15, Hao Zhang '15, Kuen Young (Anna) Park '16, Michael Roberts '16, Erik Andrén '16, Will Clark '16, Zhaohua (Josh) Huang '16, Christopher Porcelli '16, Dylan Service '16, Nathan Trunnell '16, Mark Bennett '17, Yuan (Claire) Chen '17, Yujia Feng '17, Jiarui Li '17, Run Bo Lu '17, Melina (Lin) Meneguin-Layerenza '17 and Caitlin Stachon '17, Ece Gizay Ban '18, Danielle Kfir (Dulitzky) '18, Yuan (Percy) Gao '19, Avelino Garcia '19, David Kang '18, Joann Park '18, Carla Ruggero '18, Theodore Tan '18.