Lawyers play a critical role in designing, implementing, and advancing models by which economic and social activity are conducted globally.  The Grunin Center awards its annual Grunin Prize for Law and Social Entrepreneurship to recognize lawyers' participation in the ways in which business is increasingly advancing the goals of sustainability and human development.
The Grunin Prize aims to reward the innovation, replicability and/or scalability, and potential impact of projects and solutions developed by lawyers to advance the fields of social entrepreneurship and impact investing. 

The Inaugural Grunin Prize, launched in 2018, attracted dozens of nominations from across the globe, which were representative of the extraordinary legal community of practice that is emerging in this field.  Learn more about our 2018 finalists and winner here.
 
The 2019 Grunin Prize will be awarded at a special ceremony on June 4, 2019 in New York City. This ceremony will take place as part of the annual IILWG/Grunin Center conference, "Legal Issues in Social Entrepreneurship and Impact Investing—in the U.S. and Beyond" at NYU School of Law.
See submission guidelines below or  and complete your submissions by January 31, 2019. For any questions or concerns related to the Grunin Prize, please contact our Executive Director Carolina Henriquez-Schmitz at c.henriquez.schmitz@nyu.edu.
Eligibility Criteria
The Grunin Prize is open to individual lawyers or legal teams from across the globe. Practitioners, legal educators, policymakers, in-house counsel, and other legal teams that develop an innovative social enterprise or impact investment solution using existing law, legal education, or new legal structures or metrics are eligible to apply.
• The Grunin Prize will recognize inputs, such as new uses of old laws or reframing of the conceptual framework surrounding the law, and outputs, such as the development of a new legal structure or organizational design.
• The nominated project must be completed or implemented on or before December 31, 2018. Only projects that have been completed or implemented within the past two years will be considered.
• Examples of the types of legal projects that may be submitted for consideration include: innovative financing or entity structure, new metric development and adoption, enacted legislation or adopted model law, or a new course or tool designed.
Qualifying projects will be evaluated against the following criteria: innovation, replicability and/or scalability, and potential impact.
 
Nominations
To apply for the Grunin Prize or to nominate another party's project, please complete the Grunin Prize submission form. To guide your preparation, a PDF of the submission form is also available for download .
• Applicants and nominators can submit more than one project for consideration. A separate submission form must be completed for each project.
• Applicants and nominators are welcome to resubmit a previously nominated project that did not receive the Grunin Prize.
• If nominating another party's project, nominators must coordinate with nominees to ensure all required information is provided in the submission form.
• Supplemental materials will not be accepted. However, as needed, applicants may be asked to provide additional information for consideration by the judging panel.
• Once notified, finalists will be expected to (i) participate in an interview with the judging panel and (ii) liaise with NYU Law's Office of Communications to coordinate a communications plan and develop a Grunin Prize video.
 
Timeline
January 31, 2019: Initial submissions must be received.
April 15, 2019: Finalists will be announced.
June 3, 2019: Finalists will meet with the judging panel.
June 4, 2019: The prize will be awarded.
 
Judging Panel
The screening panel will be composed of an internal prize committee that will select the finalists. 

The final judging panel will be composed of NYU Law representatives and industry experts who will select the Grunin Prize winner based on the submission materials, references, and a final interview.

The 2019 judging panel shall include:

Deborah K. Burand
Deborah Burand is an Associate Professor of Clinical Law at NYU Law, where she directs the International Transactions Clinic and is Faculty Co-Director of the Grunin Center for Law and Social Entrepreneurship. She writes and lectures on issues related to international finance, microfinance and microfranchise, impact investing, and social finance innovations such as social impact bonds, social entrepreneurship, and developing sustainable businesses at the base of the economic pyramid.
During 2010-2011, Burand served as general counsel to the Overseas Private Investment Corporation, the development finance institution of the United States. Earlier in her career, she worked in the environmental sector (Conservation International), microfinance sector (FINCA International and Grameen Foundation), and US government (Federal Reserve Board and Department of the Treasury). She also has worked in private practice at a global law firm, where, among other things, she supported, on a pro bono basis, the development of the world's first debt-for-nature swap.
Burand is a member of the board and Investment Committee of the MicroBuild Fund, an impact investment fund sponsored by Habitat for Humanity International. She is an advisor to the Linked Foundation and Social Sector Franchise Initiative. She co-founded the Impact Investing Legal Working Group (IILWG) and Women Advancing Microfinance (WAM) International.
Burand received her BA from DePauw University cum laude, and a joint degree, JD/MSFS with honors, from Georgetown University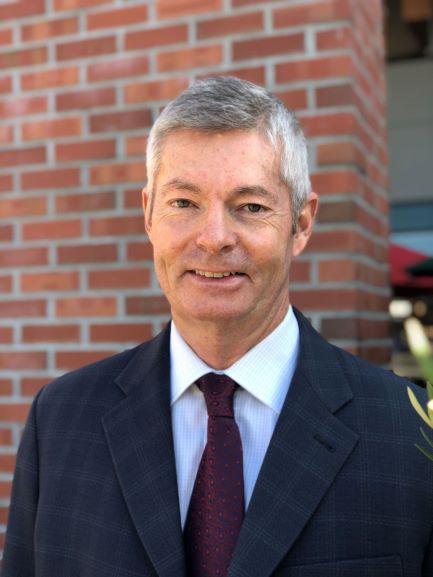 Ed Diener 

Edward Diener is the Chief Operating Officer and General Counsel at King Philanthropies. He provides expertise and leadership regarding financial, operational, legal, governance, investment stewardship, risk management and tax matters. He is also nationally recognized as a leading practitioner in Program-Related Investing.
Prior to working at King Philanthropies, Edward worked for almost 13 years as the General Counsel of the Skoll Foundation after consulting for that foundation for about a year. Edward was the Vice President of Finance & Administration at the Omidyar Foundation (predecessor to the Omidyar Network) in 2003-2004.
From 1996-2002, he worked at the Packard Foundation in senior legal and finance positions. A California attorney and Certified Public Accountant, Edward practiced commercial and corporate law for seventeen years prior to entering the philanthropic sector.
Edward holds a J.D. from the U.C. Berkeley School of Law, and a B.S. in Accounting from Bowling Green State University.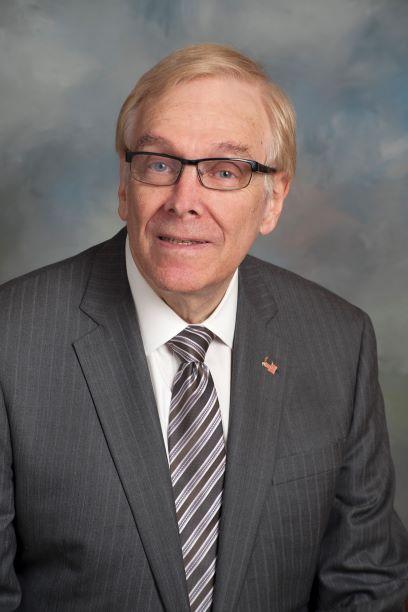 Jay Grunin
Jay Grunin is Co-Founder and Chairman, Jay & Linda Grunin Foundation. Jay graduated from Brooklyn College (with honors) in 1964, and from NYU School of Law in 1967, where he was an Editor of the Law Review and where he met his future wife and business partner. After a brief exposure to academia –as Research Assistant to an NYU Law professor teaching a seminar on legislative history–, as well as a brief stint in Big Law in New York, followed by a one year Appellate Division clerkship in New Jersey, Jay, who would never have to rue about the road not taken, opted to then take the advice of his lawyer-wife who implored him to "go south young man, go south".  And so Jay and Linda "hitched on to the second wagon train" and landed in a then small town on the Central Jersey Shore called Toms River.
After a few years, Jay and Linda decided to open up their own small "mom and pop" law firm. In the 1970s, as Ocean County became one of the fastest growing counties in the entire United States, Jay and Linda's law practice flourished. At the same time, Jay and Linda expanded their business interests to include real estate and other investments.

In the 1990s, the Grunins dissolved their law practice so as to concentrate full time on their greatest passions, business investments and philanthropy. In 2013 their philanthropic endeavors were formalized with the creation of the Jay and Linda Grunin Foundation.

Ginger Lew
Ms. Lew is the Managing Director of Cube Hydro Partners, a renewable clean energy company with operations in five states. She is also senior advisor to ISQ Capital, a $13 billion global private equity infrastructure fund.
Under the Obama Administration, Ms. Lew was Senior Counselor to the White House National Economic Council. She was the policy author of two major initiatives: regional innovation clusters and the expanding the role of women in the economy, domestically and internationally.  Under the Clinton Administration, Ms. Lew was the Deputy Administrator and Chief Operating Officer of the U.S. Small Business.
Ms. Lew also was the General Counsel at the U.S. Department of Commerce where she specialized in international trade issues. Ms. Lew was unanimously confirmed by the United States Senate for both positions. Ms. Lew served on the boards of the Meyer Foundation, the East-West Center, and the Yosemite National Institute. She is the co-founder of the Association of Asian American Investment Managers.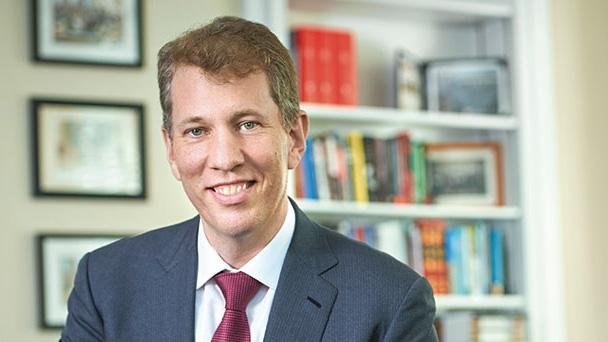 Trevor Morrison
Trevor Morrison is currently the Dean and Eric M. and Laurie B. Roth Professor of Law at New York University School of Law. He was previously the Liviu Librescu Professor of Law at Columbia Law School, where he was also faculty co-director of the Center for Constitutional Governance and faculty co-chair of the Hertog Program on Law and National Security. Before that, he was on the faculty of Cornell Law School.
Dean Morrison spent 2009 in the White House, where he served as associate counsel to President Barack Obama. Drawing on both his scholarship and work experience, he has developed particular renown for his expertise in constitutional law as practiced in the executive branch.

Before entering academia, he was a law clerk to Judge Betty B. Fletcher of the US Court of Appeals for the Ninth Circuit (1998-99) and to Justice Ruth Bader Ginsburg of the US Supreme Court (2002-03). Between those clerkships, he was a Bristow Fellow in the US Justice Department's Office of the Solicitor General (1999-2000), an attorney-advisor in the Justice Department's Office of Legal Counsel (2000-01), and an associate at Wilmer, Cutler & Pickering (now WilmerHale) (2001-02).

Dean Morrison received a BA (hons.) in history from the University of British Columbia in 1994, and a JD from Columbia Law School in 1998. He was also a Richard Hofstadter Fellow in History at Columbia University. Dean Morrison is a Fellow of the American Academy of Arts and Sciences and a member of the American Law Institute and the Council on Foreign Relations. In 2016, President Obama appointed him as chairperson of the Public Interest Declassification Board.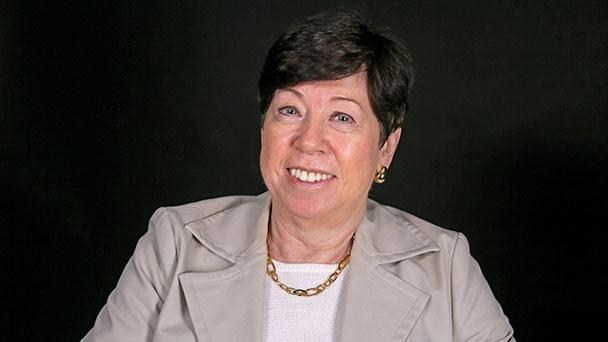 Helen Scott
Helen Scott is Professor of Law and the founder and co-director of the Mitchell Jacobson Leadership Program in Law and Business at New York University School of Law, as well as Faculty Co-Director of the Grunin Center for Law and Social Entrepreneurship. In that capacity, she has participated in the development of innovative Law and Business courses, including Investing in Microfinance, Law & Business of Corporate Governance, and Professional Responsibility in Law and Business. Scott oversees the competitive Leadership Scholars program, and runs the capstone seminar for the program, Law and Business Projects. She has been a member of the NYU School of Law faculty since 1982 and teaches a wide variety of business law courses, including the basic Contracts and Corporations courses.
Scott currently serves on the Board of Directors of IEX LLC, the newly launched stock exchange. From 1999 to 2004, Scott co-chaired the Listing and Hearing Review Council of the NASDAQ Stock Market, an independent advisory committee to the board of directors, with primary responsibility for formulating and recommending corporate governance and quantitative listing standards for that market.
In 1997, Scott received the Legal Advocate of the Year award from the US Small Business Administration in recognition of her participation in the development of the Angel Capital Electronic Network (ACE-Net) project to increase financing available to early-stage entrepreneurial enterprises. Before joining the Law School faculty, Scott practiced law in Washington, DC, and New York.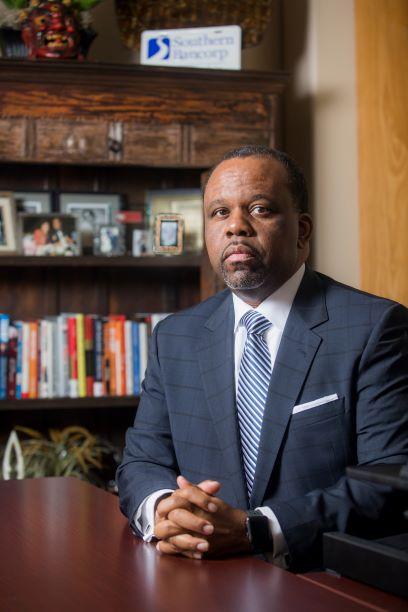 Darrin Williams
Darrin Williams currently serves as CEO of Southern Bancorp, Inc., a community development financial institution with more than $1.3 billion in assets, over 50,000 customers, and 46 locations across the Mid-South. Founded to create economic opportunity in some of the nation's most economically distressed communities, Southern's primary goal is to be a wealth builder for everyone in the community, and Williams oversees this goal through his corporate and cultural leadership.
Prior to joining Southern, Williams practiced securities law as the managing partner of a firm focused on representing aggrieved investors and consumers in class action litigations against some of the nation's largest publicly traded companies. Additionally, he has been recognized nationally for his service over three terms in the Arkansas General Assembly, which included serving as Speaker Pro Tempore and Chairman of the House Judiciary Committee.