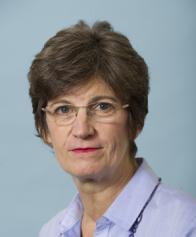 Mary Holland
Phone: 212-998-6212
22 Washington Square North, Room B6
Mary Holland
is Director of the Graduate Lawyering program. She joined the NYU Lawyering faculty in 2002 and has directed the Graduate Lawyering program since 2004. Before teaching, she clerked for a federal judge in the Southern District of New York, worked for an international human rights organization, and was an associate at two major US law firms in international transactional law. She worked for American law firms in Moscow, Russia for three years. She graduated from Columbia Law School, Columbia School of International and Public Affairs and Harvard College. Her research interest is in human rights and health law, with a particular focus on the law and policy of vaccination.
Irene Segal Ayers

Phone: 212-998-6347
Furman Hall, Room C34
Irene Segal Ayers is Deputy Director of the Graduate Lawyering Program. She joined the NYU faculty in 2005, and has taught in both the NYU Lawyering program and the Graduate Lawyering program. Prior to joining the faculty, she practiced international intellectual property and technology law. Ayers is a 1999 graduate of the University of Cincinnati College of Law, where she was elected Order of the Coif and was awarded the Timothy Walker Founders Scholarship, the College of Law's most prestigious scholarship. She has undergraduate and graduate degrees in English from Bryn Mawr College and the Indiana University Graduate School of Arts and Sciences. Before becoming a lawyer, she taught undergraduate English literature and writing for eight years.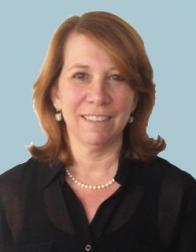 Karen Ross
Vanderbilt Hall, Room B45H
Karen Ross
is the Director of the Legal English program and was appointed to the Graduate Lawyering faculty in 2015.  She began teaching at NYU Law in 2010 as an Adjunct Professor of Law.  Before teaching, Ms. Ross worked in private practice and as a law clerk to judges in the state court system. She also served as an administrative law judge in New York City for various city agencies. Ms. Ross received a Master's Degree in Teaching English to Speakers of Other Languages (TESOL) from New York University's Steinhardt School of Culture, Education and Human Development, a Juris Doctor from the Benjamin N. Cardozo School of Law, and a Bachelor of Arts,
cum laude
, from Tufts University. She designed and teaches the Legal English Intensive Workshop and Legal English courses.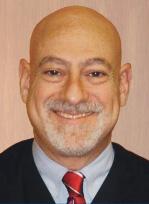 Gerald Lebovits
Gerald Lebovits is an Adjunct Professor in the Graduate Lawyering program. A judge since 2001, Justice Lebovits presides in the New York State Supreme Court in Manhattan. He previously presided in the New York City Civil Court, the New York City Criminal Court, and the New York City Housing Court. After completing his Civil Law license in French at the University of Ottawa in Canada in 1979, he received a Master of Civil Law at Tulane University School of Law in 1980 and, in 1986, an LL.M. from NYU, where he studied international and comparative criminal justice. This is his 31st year teaching law. Students at three law schools have elected him Adjunct Professor of the Year.