Daniel Alter (2015-17)
Daniel Alter was a Senior Fellow in 2015-2016 and 2016-2017. Alter recently served as the General Counsel and Chief Compliance Officer of itBit, a financial services company leveraging traditional capital markets infrastructure and blockchain technology. Previously he served as the General Counsel of the New York State Department of Financial Services.  There, in addition to serving as chief legal officer of the New York State Department of Financial Services, Alter oversaw the department's international sanctions enforcement program and the DFS initiative to strengthen the autonomy and objectivity of independent consultants employed in support of financial services regulation. Before joining DFS, Alter was special counsel and senior adviser to the New York State Attorney General, where he focused on matters of economic justice and co-led the attorney general's investigation of systemic fraud in the residential mortgage-backed securities market and nationwide mortgage foreclosure abuse. Alter also served as acting and deputy chief of the Civil Division of the US Attorney's Office for the Southern District of New York. In that role, he coordinated all terrorism-related civil litigation conducted in the Southern District and directed the federal government's participation in litigation arising from the September 11 terrorist attacks. His experience extends to the private and not-for-profit sectors as well. Alter was a director in the Fixed Income Division of Credit Suisse Securities, the national civil rights director for the Anti-Defamation League, and a litigation partner at Hogan & Hartson. Early in his career, Alter clerked for Judges John M. Walker Jr. and Guido Calabresi, both of the US Court of Appeals for the Second Circuit. He earned his JD from Yale Law School, where he was a Coker Fellow in constitutional law, and received his BA from Columbia College.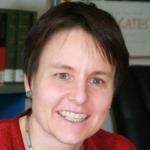 Susan Emmenegger (2015-16)
Susan Emmenegger is the director of the Institute of Banking Law at Bern University, Switzerland. She is the co-author of a standard textbook on Swiss contract law, of a treatise on legal methodology and the author of a widely noted book on the internal governance of banks. She has written extensively on various aspects of contractual and regulatory aspects of banking law. She is the editor of a banking law series and co-editor of the Swiss Financial Markets Review. Em­menegger studied in Switzerland and Italy. She received a bilingual French/German law degree and a Ph.D. from Fribourg University. She holds an LL.M. from Cornell Law School, where she was a Rotary Ambassadorial Scholar and an associate editor of the Cornell International Law Journal. She serves as vice-president of the Swiss Takeover Panel, as member of a high-level industry/government commission on financial market strategy issues, and as member of the academic council of the Max-Planck-Institute of Foreign and International Private Law, Hamburg. Emmenegger worked for a New York Law Firm and for the Swiss Financial Markets Supervisory Agency (FINMA).  She has been a visiting scholar at the University of Paris IV, Berkeley Law School, Max Planck-Institute of Foreign and International Private law, the European University Institute, Florence, and an adjunct professor of Cornell Law School. Prior to joining the Law Faculty in Bern, she was a law professor at Fribourg University. Emmenegger teaches Contracts, Banking Law and International Financial Regulation.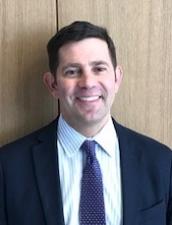 Aitan Goelman (2016-17)
Aitan Goelman served as the Director of the CFTC Division of Enforcement from June 2014 until February 2017.  During that time, the Division brought groundbreaking cases using new authorities promulgated in the Dodd-Frank Act, including the anti-spoofing and anti-manipulation provisions, swaps regulation and frontrunning/insider trading.  The Division also brought cases alleging the manipulation of global benchmarks, including LIBOR, foreign exchange and ISDAFIX, and set records for the highest monetary sanctions imposed and collected in a single matter, highest total sanctions imposed and collected during one year, and the largest whistleblower award granted.  Before joining the CFTC in 2014, Aitan was a litigation partner at Zuckerman Spaeder for 11 years, during which time his practice focused on white collar and securities defense and complex commercial litigation.  Earlier in his career, Aitan spent nine years as a federal prosecutor, including stints as an Assistant U.S. Attorney in the Southern District of New York and as a member of the team assembled to prosecute the perpetrators of the Oklahoma City Bombing.  Aitan graduated from Yale Law School in 1993, after which he spent a year clerking on the Supreme Court of Israel.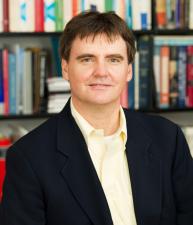 Peter L. Lindseth (2016-17)
Peter L. Lindseth co-directs the Professional Certificate Program in Corporate and Regulatory Compliance at the University of Connecticut School of Law, a joint initiative with UConn's School of Business.  He is also Olimpiad S. Ioffe Professor of International and Comparative Law and Director of International Programs at UConn's law school. At NYU, he has twice served as Senior Emile Noël Fellow in Jean Monnet Center for International and Regional Economic Law & Justice (in Spring 2015 and Spring 2017). In addition, he is a regular Visiting Professor in the School of Law at Queen Mary University of London and a Research Associate at the Centre for International Studies at the University of Oxford.  His work focuses on comparative administrative law, European integration, international economic law, and legal history.  His books include Power and Legitimacy: Reconciling Europe and the Nation-State (OUP 2010), Comparative Administrative Law (co-editor with Susan Rose-Ackerman, Elgar 2010; 2d edition forthcoming), and Digital Democracy in a Globalized World (co-editor with Colette Cuijpers, Corien Prins, and Monica Rosina, Elgar forthcoming).   His articles have appeared in the Yale Law Journal, the Columbia Law Review, the European Law Journal, and Contemporary European History, among other publications. He holds a B.A. and J.D. from Cornell and a Ph.D. in European history from Columbia.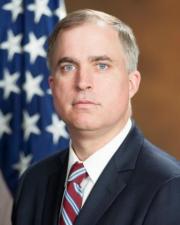 Marshall L. Miller (2015-16)
Marshall L. Miller is Of Counsel at  Wachtell, Lipton, Rosen & Katz.  Miller served as the Principal Deputy Assistant Attorney General and Chief of Staff of the Criminal Division of the Department of Justice (DOJ) from April 2014 through July 2015.  In that position, Miller supervised over 600 federal prosecutors and oversaw critical investigative, charging, and litigation decisions for DOJ's highest profile prosecutions.  Miller also played a key role in determining, implementing, and explaining DOJ priorities, initiatives, and policies, including testifying on Capitol Hill, briefing Congressional staff, and advising executive branch officials.  Miller joined DOJ's Criminal Division from the United States Attorney's Office for the Eastern District of New York (EDNY), where he worked as an Assistant United States Attorney for approximately 12 years.  At the EDNY, Miller served in various leadership positions, ultimately serving as the Chief of the Criminal Division.  Miller has also engaged significantly in the teaching of law, both as a full-time and adjunct professor.  In 2006, Miller co-founded the EDNY Federal Criminal Prosecution Clinic at New York University (NYU) Law School, and taught as an adjunct clinical professor in the clinic from 2006 through 2012.  Previously, from 2003 through 2005, he taught in NYU Law School's Lawyering Program.  Miller also taught National Security Law as an adjunct professor at Fordham Law School in 2012. Miller clerked for the Honorable Allyne R. Ross, United States District Judge for the Eastern District of New York. He earned both his J.D. and B.A. from Yale. 
Michael C. Neus (2016-18)
Michael C. Neus is a frequent author and lecturer on securities, compliance, hedge fund and private equity topics at industry events and for global regulators.  From 2005 through 2016, Neus was responsible for all legal, compliance, human resource and administrative matters as Managing Partner and General Counsel of Perry Capital, LLC.  Prior to joining Perry Capital in 2005, Mike was the Chief Operating Officer and General Counsel at RHG Capital, L.P., Chief General Counsel at Andor Capital Management, L.L.C., and General Counsel of Soros Private Funds Management LLC. Neus began his professional career as an associate at the law firm Coudert Brothers, in both the Singapore and New York offices.  Neus is a Senior Fellow of the Regulatory Compliance Association, and was formerly a Director, Chairman of the Investment Advisory Subcommittee, and member of the Executive Committee of the Managed Funds Association.  Mike received his J.D. from Columbia University School of Law, where he was a Harlan Fiske Stone Scholar, and his B.A. cum laude from the University of Notre Dame.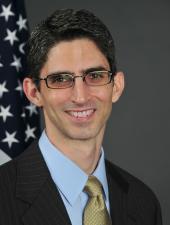 Troy Paredes (2016-17)
Troy Paredes is the Founder of Paredes Strategies LLC. From 2008 until 2013, he was a Commissioner of the U.S. Securities and Exchange Commission, having been appointed by President George W. Bush. At the SEC, Paredes was a strong advocate for small business and the JOBS Act, for solving the information overload problem of securities law disclosure, and for rigorous cost-benefit analysis. He also consistently expressed concerns about the overregulation and overreach of the Dodd-Frank Act. Since leaving government, Paredes has had an active consulting practice, advising on financial regulation, corporate governance, compliance, and governmental and regulatory affairs. He also serves as an expert and adviser in regulatory enforcement and Department of Justice investigations and actions and in private litigation involving securities law and corporate law and serves as an independent compliance consultant/monitor. Before becoming an SEC Commissioner, Paredes was a professor of law at Washington University in St. Louis and a professor of business (by courtesy) at Washington University's Olin Business School. He also has been the Distinguished Policy Fellow and Lecturer at the University of Pennsylvania Law School and currently is a Lecturer on Law at Harvard Law School. Paredes is the author of numerous academic articles on financial regulation, corporate governance, innovation, and behavioral economics. He also is a co-author (beginning with the fourth edition) of a multi-volume securities regulation treatise with Louis Loss and Joel Seligman titled Securities Regulation. Paredes holds a bachelor's degree in economics from UC Berkeley and earned his J.D. from Yale Law School.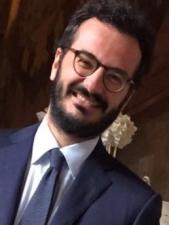 Prof. Dr. Nicola Selvaggi (2017-18)
Prof. Dr. Nicola Selvaggi is Associate Professor of Criminal Law and Director of the Research Center on preventive measures and organized crime (CeRPEC) at the Department of Law and Economics of the "Mediterranea" University of Reggio Calabria (Italy).
He has been Gastwissenschaftler at the Max Planck Institute for Foreign and International Criminal Law of Freiburg i. Br. and worked on numerous international research projects, collaborating with Italian and foreign Universities such as Paris "Sorbonne", "Castilla-La Mancha" of Toledo, "Waseda" of Tokio and the Max Planck Institute.
Selvaggi has extensively carried out studies, enquiries and published books, articles and essays on criminal law, with a particular focus on the liability of corporations and economic crimes. He also devoted studies, lectures and essays in other relevant areas, such as international criminal law, antitrust sanctions, confiscation of crime proceeds, and organized crime, both from a domestic, European and international perspective.
Selvaggi is advisor to the Italian Senate Committee on Justice Affairs (since 2016) and has also been several times appointed as expert in meetings and intergovernmental working groups at UNODC (United Nations on Drugs and Organized Crime), OECD and the European Commission.
Selvaggi is lawyer and consultant, with particular focus on white collar crime and corporate compliance. He is President of supervisory and controlling bodies on compliance system of important Italian large and publicly-held companies.
Maria T. Vullo (2019-20)
Maria T. Vullo '87 recently was New York's Superintendent of Financial Services, regulating New York's state chartered and foreign banks, all insurance companies and agents doing business in New York, and cryptocurrency firms.   Among her many accomplishments, Vullo issued nation-leading cybersecurity and transaction monitoring regulations, resolved significant enforcement actions, and successfully challenged the OCC's "fintech" charter. Previously, Vullo was a partner at Paul, Weiss, and also served as Executive Deputy Attorney General for Economic Justice.  Vullo is the recipient of numerous awards, and was twice nominated for the New York Court of Appeals. Vullo holds a J.D. from NYU School of Law, an MPA from NYU Wagner's Graduate School of Public Service, and a B.A. and an Honorary Ph.D. from the College of Mount Saint Vincent.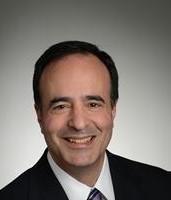 Robert W. Werner (2017-18)
Robert W. Werner is the CEO and founder of Green River Hollow Consulting.  Prior to founding GRH, Werner led the Financial Crime Compliance function of a leading international bank, under the oversight of a Monitor installed as part of the bank's deferred prosecution agreement.  In this role, Werner was the principal architect and responsible executive for the global operation and assurance of all financial crime policies and procedures, including anti-money laundering, terrorist and proliferation finance, sanctions, anti-bribery and corruption, client selection and reputational risk programs.  He previously held leadership positions in Financial Crime Compliance and Legal and Audit at two other global U.S. financial institutions. 
Werner has also served in senior positions at the United States Department of the Treasury.  As Director of the Financial Crimes Enforcement Network, he was responsible for leading the agency responsible for administering the Bank Secrecy Act, and serving as the United States' financial intelligence unit internationally. Werner also served as Director of the Office of Foreign Assets Control, where he was responsible for administering and enforcing United States economic and trade sanctions based on U.S. foreign policy and national security goals.  He also was Senior Counsel to the Under Secretary of the Treasury, Terrorism and Financial Intelligence, and served as Assistant General Counsel for Enforcement and Intelligence in the Treasury's Office of the General Counsel.
Before his leadership roles in Treasury, he was an Attorney-Advisor in the Justice Department's Office of Legal Counsel, where he was responsible for drafting legal opinions, reviewing legislation, regulations and executive orders and providing legal advice, on both constitutional and statutory issues, to client agencies, and advising the Attorney General and White House counsel.  Werner also served as a federal prosecutor in the U.S. Attorney's Office for the District of Connecticut.  He has worked as a partner in a private law firm, and clerked for United States Supreme Court Justices Anthony M. Kennedy and Lewis F. Powell, Jr.
At the state level, Werner worked for three years in the Office of the Attorney General, State of Connecticut, managing complex and sensitive litigation, supervising the office's whistleblower unit, reviewing and approving appeals and settlements, and drafting and issuing formal legal opinions, as well as supervising an office of over 200 attorneys.  He also held positions in the administration of the former Governor of the State of Connecticut, Lowell P. Weicker, Jr., including serving as the Executive Director, Division of Special Revenue, and as Special Counsel to the Governor.
He is a graduate of Amherst College, has a M.A. from Columbia University's Teachers College and a J.D. from New York University School of Law.