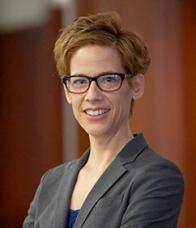 Margaret Satterthwaite '99
Professor of Clinical Law
Faculty Director, Center for Human Rights and Global Justice
Director, Global Justice Clinic
Faculty Director, Robert L. Bernstein Institute for Human Rights
Margaret Satterthwaite's research interests include economic and social rights, human rights and counterterrorism, and methodological innovation in human rights. Satterthwaite graduated magna cum laude from NYU School of Law in 1999 and served as a law clerk to Judge Betty B. Fletcher of the US Court of Appeals for the Ninth Circuit in 1999-00 and to the judges of the International Court of Justice in 2001-02. She has worked for a variety of human rights organizations, including Amnesty International, Human Rights First, and the Commission Nationale de Verité et de Justice (Haitian Truth and Justice Commission), and has authored or co-authored more than a dozen human rights reports. She has engaged in human rights work in places such as Guyana, Haiti, Nigeria, Northern Ireland, the United States, and Yemen. Satterthwaite has served as a human rights consultant and advising expert to UN agencies and special rapporteurs and has been a member of the boards of directors of several human rights organizations, including Amnesty International USA, the Global Initiative on Economic and Social Rights, and Digital Democracy. She serves as a member of the Africa Council to the ABA's Rule of Law Council.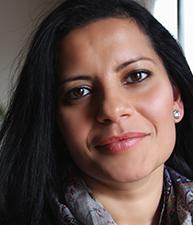 Sukti Dhital
Executive Director, Robert L. Bernstein Institute for Human Rights
Sukti Dhital is a human rights lawyer and the Deputy Director of the Bernstein Institute for Human Rights at NYU School of Law, a human rights centered dedicated to advancing legal empowerment and defending dissent through innovative research, education, and advocacy. She also serves as a Supervising Attorney with the Global Justice Clinic at NYU Law, where she oversees projects on legal empowerment and digital surveillance of human rights defenders. Previously, Dhital was the executive director and co-founder of Nazdeek, an award-winning legal empowerment organization committed to bringing access to justice closer to marginalized communities in India. She worked  closely with affected communities and social movements to advance human rights through a community-driven approach, with a focus on indigenous and Dalit women. Prior to Nazdeek, Dhital was the director of the Reproductive Rights Unit at the Human Rights Law Network, India and assisted in securing landmark social and economic rights judgments including Laxmi Mandal v. Deen Dayal Harinagar Hospital & ORS, W.P.(C) 8853/2008, the first decision in the world to recognize maternal mortality as a human rights violation and to award constitutional damages. She has also worked at the American Civil Liberties Union's Reproductive Freedom Project and as an appellate litigation associate at the firm of Bingham McCutchen LLP. Dhital received her BA from the University of Michigan and her JD from Northeastern University School of Law. She is a member of various networks including the International Socio-Economic Rights Project and a frequent speaker at institutions and conferences concerning issues of social and economic rights, gender equality, clinical legal education and legal empowerment.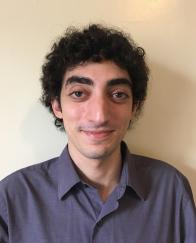 Bryan Brown
Programs Manager
Bryan joined the Robert L. Bernstein Institute for Human Rights in September 2016. He previously worked at the Center for Pastoral Education at the Jewish Theological Seminary (JTS), assisting students and managing programs and events. Prior to JTS, Bryan served two years in the AmeriCorps program City Year, tutoring and organizing school beautification projects in underserved neighborhoods in Los Angeles.  Bryan received his BA from UC Santa Cruz and is currently pursuing an MPA at NYU Wagner Graduate School of Public Service.
Bryan is also the Programs Manager for NYU Law's Public Interest Law Center where he supports the Root-Tilden-Kern Scholarship. 
Previous Visiting Scholars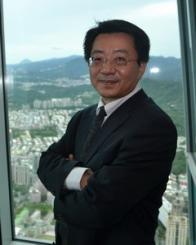 Fort Fu-Te Liao
Professor Liao is a Research Professor at Institute of Law, Academic Sinica, Taiwan and an adjunct professor of Department of Law, National Taipei University and Human Rights MA, Soochow University. He received his D. Phil. in Law from Oxford University. Professor Liao's research focuses on human rights issues through the lens of international human rights law, European law and constitutional Law. He has published several books including European Human Rights Law, International Human Rights Law — Issues and Implementation, Essays on Human Rights Law, National Human Rights Commission, International Human Rights Law's Domestic Impacts, and The United Nations and Human Rights Protections.