Faculty Directors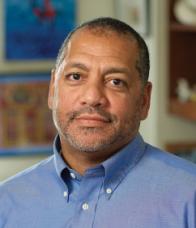 Professor Anthony Thompson will lead this effort as the Center's founding faculty director. Professor Thompson has served on the NYU Law faculty for over 20 years and teaches courses in criminal justice, civil litigation and leadership. Thompson is part of the Duke Corporate Education Global Educator Network and has provided executive education to a number of global companies focusing on leadership and strategy execution. He has received numerous prizes for his teaching, including the NYU Distinguished Teaching Award; the Martin Luther King, Jr. Faculty Award, which recognizes teaching excellence, leadership, social justice activism, and community building; and the Law School's Podell Distinguished Teaching Award. Thompson was recognized by El Diario in 2011 with "The EL" award, as one of the "outstanding Latinos in the Tri-State area," for his community service. He earned his JD at Harvard Law School and his BS Ed from Northwestern University.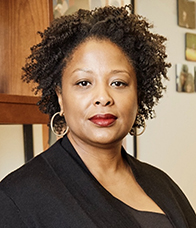 Deborah N. Archer, associate professor of clinical law and director of the Civil Rights Clinic at NYU Law, joined the Center as its co-faculty director in February 2019. Archer joined the NYU Law faculty in 2018, following a distinguished career as a professor of law at New York Law School (NYLS). While at NYLS, Professor Archer served as the school's inaugural dean of diversity and inclusion and as associate dean for academic affairs and student engagement. She also led NYLS's Racial Justice Project, a legal advocacy initiative that worked to advance racial justice and civil rights. Archer serves on the boards of the Legal Aid Society and the American Civil Liberties Union (ACLU); she is a member of the ACLU's executive committee and serves as general counsel to its board. For many years, she also served on the New York City Civilian Complaint Review Board and the board of the New York Civil Liberties Union. In recognition of her work, the New York Law Journal named her one of its 2016 Top Women in Law. Before beginning her career in law teaching, Archer was assistant counsel at the NAACP Legal Defense and Educational Fund, an associate at Simpson Thacher & Bartlett, and a Marvin M. Karpatkin Fellow at the ACLU.
Executive Director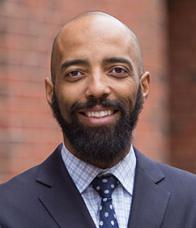 Vincent M. Southerland joined the Center on Race, Inequality, and the Law as its inaugural Executive Director in February 2017. He has dedicated his career to advancing racial justice and civil rights. Vincent comes to NYU Law after serving as an Assistant Federal Public Defender with the Federal Defenders for the Southern District of New York since 2015.  Prior to his time at the Federal Defenders, Vincent spent seven years at the NAACP Legal Defense and Educational Fund, Inc. (LDF), where he was a Senior Counsel.  While at LDF, he engaged in litigation and advocacy at the intersection of race and criminal justice, including the successful representation of death-sentenced prisoners across the American South and juveniles sentenced to life imprisonment without parole. He also led LDF's advocacy efforts around race and policing, and was lead counsel in school desegregation and employment discrimination matters. Vincent previously served as a staff attorney at The Bronx Defenders, and an E. Barrett Prettyman Fellow at Georgetown University Law Center.  He began his career as a law clerk to the Honorable Theodore McKee, Judge of the United States Court of Appeals for the Third Circuit, and the Honorable Louis H. Pollak, of the United States District Court for the Eastern District of Pennsylvania. Vincent holds an LLM from Georgetown University Law Center, received his JD from Temple University School of Law and his BA from the University of Connecticut.
Research Scholar
Sarah Hamilton joined the Center as a Research Scholar in April 2018. Her commitment to a transnational, multidisciplinary approach to racial injustice and inequality has formed the basis of her work in minority and gender rights, immigration and refugee law, and the intersection of human rights law and peacebuilding. Before coming to NYU Law, Sarah spent eight years working with marginalized communities, managing projects on human rights law and peacebuilding in the United Kingdom, New Zealand and countries in Africa and Asia. In addition, she furthered her legal expertise by providing legal advice at community law centers and completing a mini-pupilage at Number 8 Barrister's Chambers. Since relocating to the United States in 2016, Sarah has led Amnesty International USA's national campaign on police brutality in Jamaica. Sarah's research includes her contribution to Richard Wilson's book 'Incitement On Trial: Prosecuting International Speech Crimes,' racialized hate speech in the United States, a co-published article on the International Human Right to Science with the American Association for the Advancement of Science, and her recent thesis on immigration law and racial caste in the United States. Born and raised in the United Kingdom, she holds an LL.B. Law degree from the University of Sheffield, an International Comparative Law Certificate from the University of Canterbury, New Zealand, and an LL.M. in Human Rights and Social Justice from the University of Connecticut's School of Law.
Student Fellows
Teighlor Bonner ('19) was born and raised in Philadelphia, Pennsylvania. She graduated from Tufts University in 2014 with a degree in Psychology. After college, Teighlor moved to Washington, D.C. to work at the National Institutes of Health, researching the genetic and developmental bases of Attention Deficit Hyperactivity Disorder (ADHD) in children and families. Her experience working with participants from diverse communities from the around the country sparked her interest in persistent racial disparities in the education and criminal justice systems and prompted her to apply to law school. At NYU, Teighlor participated in the Criminal Defense and Reentry Clinic, where she assisted clients at the Bronx office of the Legal Aid Society, and she served as the Director of Operations for the Washington Square Legal Services Bail Fund. She has interned with the ACLU's Criminal Law Reform Project and at the Center for Appellate Litigation.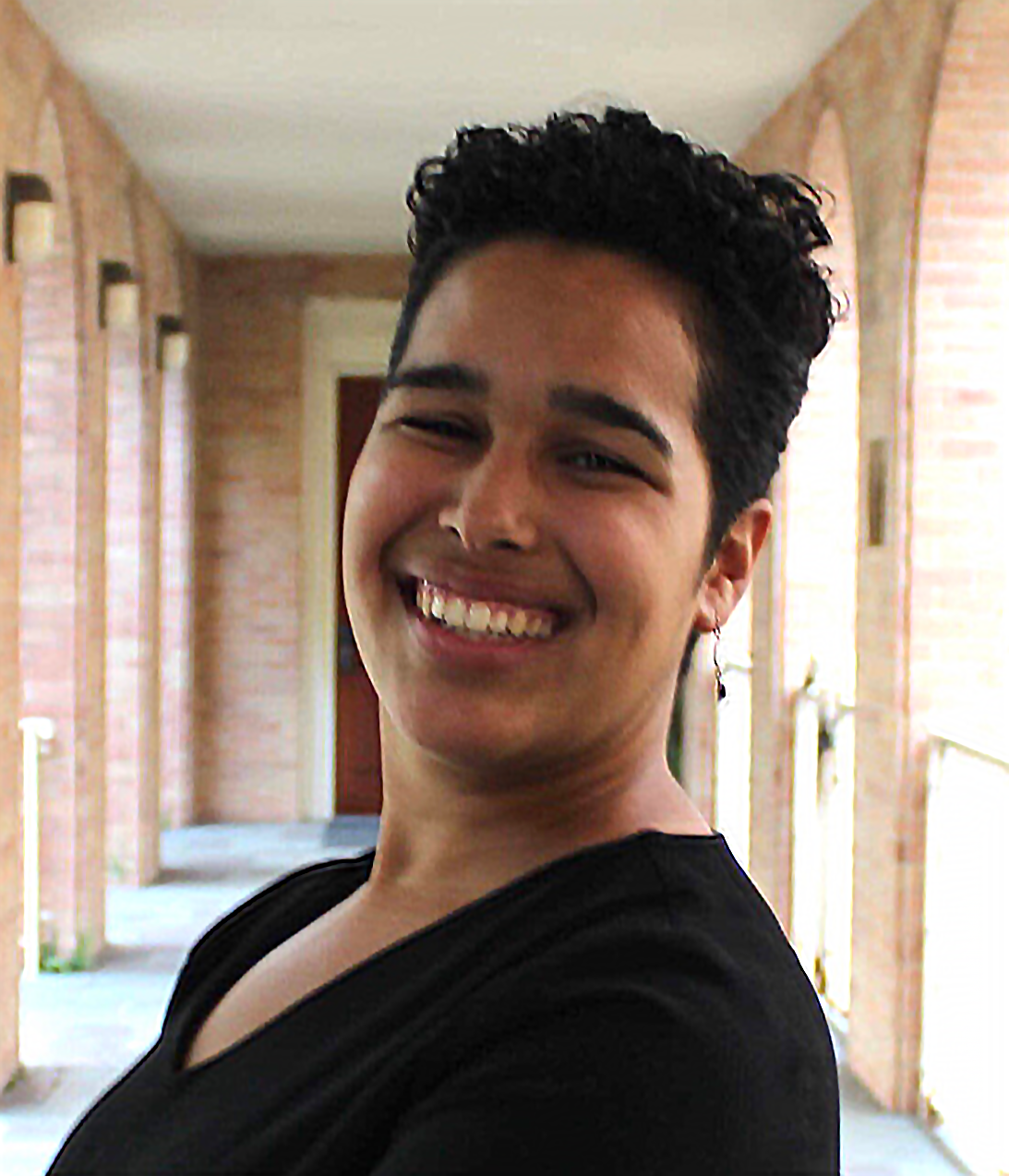 Whitney Braunstein ('20) is committed to immigration and criminal justice work, in particular lifting up and working with and on behalf of black immigrants. Before law school, she worked as a Community Fellow with Immigrant Justice Corps, where she represented primarily black immigrants throughout Brooklyn on matters ranging from asylum to naturalization to Temporary Protected Status. This experience furthered her commitment to working against the harsh immigration consequences of the criminalization of blackness. In addition to her role as a student fellow at the Center, Whitney is a Root-Tilden-Kern scholar, student advocate in the Immigrant Rights Clinic, Communications Director of BALSA, Admissions Co-Chair of OUTLaw, a Staff Editor on the Review of Law and Social Change, and a T.A. in the Lawyering program. She graduated with honors from Tulane University with a B.A. in Spanish and Portuguese and a minor in Latin American Studies.
Ted Jack ('20) is a second-year student from Southern California who hopes to pursue a career in criminal law reform and racial justice work. Prior to starting at NYU, Ted lived in Portland, OR, where he studied psychology and music at Lewis & Clark College. After graduating in 2015, Ted spent about a year working with the Oregon Justice Resource Center and the Oregon Innocence Project where he helped prepare a study arguing for abolition of Oregon's death penalty and analyzed sex offender sentencing data. At the same time, he also worked as a professional photographer and classical singer. Ted spent the majority of his 1L summer at the Legal Aid Society working on a class action challenging New York's sex offender residency restrictions. In addition to his internship with Legal Aid, Ted also conducted research for Professor Tony Thompson, investigating issues surrounding prosecutorial misconduct and open file discovery reform. This year, Ted is a staff editor on the NYU Law Review, the Advocacy Director for NYU's Prison Reform Education Project, a participant in the ACLU Racial Justice Clinic, and a Music Director for Substantial Performance, NYU Law's a cappella group.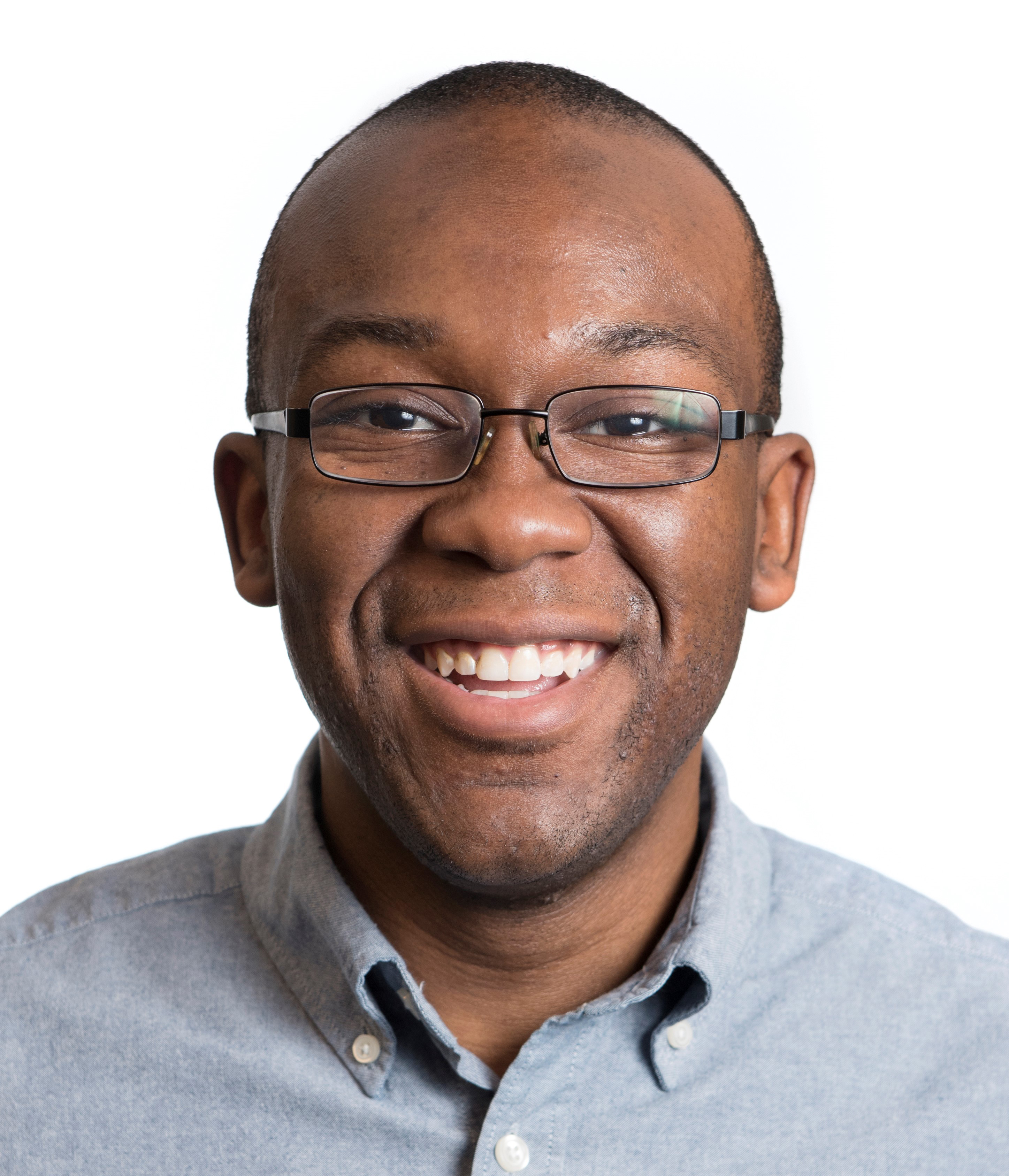 Clarence Okoh ('20)A native of Birmingham, Alabama, Clarence believes in leveraging the voices of marginalized communities to drive progressive social change. Prior to law school, Clarence worked as a research assistant at the Center for Law and Social Policy (CLASP) advancing advocacy that promoted economic security and racial justice for marginalized youth and their families. Prior to CLASP Clarence served as an AmeriCorps volunteer with Impact Alabama, where he led service projects that filled in the gaps in financial, educational and health-related services for vulnerable communities in the South. In addition to his current role as a Student Fellow at the Center,  Clarence serves as the Co-Chair for the Black Allied Law Students Association, as a Social Sector Leadership Diversity Fellow and a Root-Tilden Kern Scholar. He is currently participating in the Criminal Defense and Reentry Clinic and spent the past summer as an intern with the Advancement Project in Washington, D.C. Clarence received his undergraduate degree in political science with a minor in human rights from the University of Chicago.

Past Student Fellows
Megan Brattain ('19) was born and raised in Indianapolis, Indiana. After graduating from Brown University, she moved to the Bay Area and spent two years running a health education program for nineteen high schools. Megan then worked at the Center for Youth Wellness, a public health organization that both provided families with free trauma-informed therapy and advocated for legislative policy reforms recognizing trauma's impacts on individuals and communities. Megan managed partnerships with several community partners, where she helped to make the principle learnings from the science of early life trauma available to a broader audience. At NYU Law, Megan participated in the New York Civil Liberties Union clinic. She hopes to craft a career at the intersection of psychology, legal empowerment, and social justice.
Nicolas Duque Franco ('18) is a third-year law student, and a Derrick Bell Scholar, at New York University School of Law. He is a student fellow at the Law School's Center on Race, Inequality, and the Law. During his time at NYU Law, Nicolas has pursued his passion for criminal justice in various roles: prosecuting corrupt police officers and hate crimes offenders at the Department of Justice, defending indigent clients at three different Federal Defender offices, and supporting criminal justice appeals through the American Civil Liberties Union. He is also an avid member of the NYU Law student community, serving as the Law School's Student Senator to NYU's Graduate Student Government and the former Co-Chair of the Latino Law Students Association. Prior to Law School, Nicolas worked as a management consultant for Deloitte Consulting for over two years. He received his undergraduate degree in English and Philosophy from the University of Chicago.
Nia O. Holston ('19) is originally from Philadelphia, PA. She received her undergraduate degree from Yale University, double-majoring in Political Science and African-American Studies. Following her college graduation, she spent two years at the Equal Justice Initiative in Montgomery, AL. In addition to her role as a student fellow at the Center, she is also the Director of the Suspension Representation Project at NYU, the Political Chair for the Black Allied Students Association, and a staff editor for the Review of Law & Social Change at NYU.
Bobby Hunter ('18) was born in St. Paul, Minnesota and raised in Ames, Iowa. He graduated from Brown University in 2012 with concentrations in Education and American Studies, and received the Yat K. Tow prize for his work in the Providence community. After college, Bobby provided research support to the Vera Institute of Justice's 2013 report Coming of Age With Stop and Frisk, and worked as a paralegal at the ACLU Racial Justice Program and at Make the Road New York. At NYU, Bobby is a Latinx Rights Scholar and is currently a student advocate in the NYU Immigrant Rights Clinic, where he has helped represent noncitizens before the Board of Immigration Appeals, Southern District of New York, and U.S. Court of Appeals for the Second Circuit, as well as co-authored Dismantle, Don't Expand, a report about the 1996 immigration laws. He is interested in fighting the systemic racism that permeates the mass incarceration and deportation systems.
Madhuri Swarna ('19) is a second-year law student at New York University the School of law and is a student fellow at the Center on Race, Inequality, and the law. Madhu has been developing her passion for criminal justice reform, particularly as it relates to racial justice and the death penalty through various clinical and internship experiences. She has interned with the ACLU's Capital Punishment Project (CPP) where she assisted with capital habeas investigations and a civil rights suit against the New Orleans District Attorney's Office, assisted the Georgia Capital Defender's office in proportionality review research, and worked with public and private defense offices that provide indigent defense services. At NYU, Madhu is a member of the Racial Justice Clinic, is a co-chair for NYU Law's High School Law Institute, the co-chair for the Alternative Breaks Program, vice president of the Trial Advocacy Society, and is the associate executive editor of casebook production for the Moot Court Journal. Madhu received her B.A in Political Science and Philosophy from Rutgers University.
Victoria (Tori) Wenger ('19) graduated magna cum laude from Harvard College in 2014 with a joint degree in African American Studies and Government. Prior to law school, she worked as a communications associate for Advancement Project, a civil rights organization based in Washington, D.C. While at Advancement Project, Tori worked primarily on voting rights issues, and also contributed to efforts regarding police brutality, immigrant detention, and the school-to-prison pipeline. At NYU, Tori has served as chair of the Prison Reform and Education Project and worked with NYU's Civil Rights Clinic and the Racial Equity Strategies Clinic at the NAACP Legal Defense and Education Fund. She spent her 1L summer working on death penalty defense with the Louisiana Capital Assistance Center and will be in San Francisco for her 2L summer, working on the metro equity team of Public Advocates, a non-profit civil rights firm.