"The Arthur Garfield Hays Civil Liberties Program at New York University School of Law is the most effective and important center in the country for the training of law students for public service on behalf of individual rights."

- Hon. William J. Brennan Jr., United States Supreme Court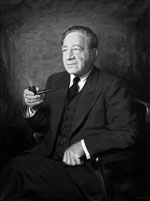 The Arthur Garfield Hays Civil Liberties Program, founded in 1958, awards fellowships to a small group of third-year students committed to civil liberties and offers them unique opportunities. Fellows are awarded a stipend and the Hays Program assists Fellows entering public interest careers with expenses related to the bar examination. Fellows earn two credits during the academic year for participation in the Program and may satisfy certain writing requirements through their written work. Fellows are selected in a participatory process that includes interviews by the Co-Directors, the current Hays Fellows, and former Fellows.
Fellows work in special internships, usually two during the academic year, for civil liberties and civil rights organizations on litigation, legislation, and other legal assignments. Fellows in some years also may work on research or special projects with one of the Program's faculty directors. The Fellows and Directors meet seven times during the semester to discuss the Fellows' work and also to meet with former Hays Fellows or other guests to discuss current civil liberties problems.