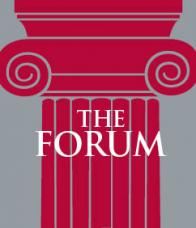 Although the Seventh Amendment guarantees the right to a trial by jury in civil suits, the jury trial has seen a steady decline. At last week's Milbank Tweed Forum, University Professor Arthur Miller gathered a panel of trial and appellate lawyers and academic experts to discuss whether the jury trial is worth saving.
Panelists:
Mark Behrens, Partner, Shook, Hardy & Bacon
Renée Lettow Lerner, Associate Professor of Law, The George Washington University Law School
Andrew Pincus, Partner, Mayer Brown
Stephen Susman, Partner, Susman Godfrey
Watch the video of the Milbank Tweed Forum, "The Jury Trial is Dying," below (1 hr, 18 min):
This event was hosted by the new Center on Civil Justice, with support from the American Constitution Society and the Federalist Society.
Posted April 14, 2014