The NYU Sports and Society program, headed by University Professor Arthur R. Miller, issued a white paper today examining the phenomenon of bullying and other intolerant behavior in sports, and proposing a comprehensive range of initiatives focused on youth athletics to combat them. While these issues have been central to the Sports and Society program, work on this latest project began after NYU Law alumnus Stephen M. Ross (LLM '66) approached NYU Law Dean Trevor Morrison in December 2013 to discuss ways to increase civility and respect in sports, and thus, in society at large.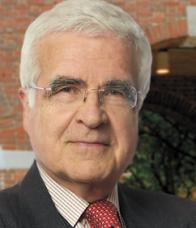 Ross is a majority owner of the Miami Dolphins. Last fall, the organization was thrust into the public spotlight of issues regarding harassment and hazing in sports. Working with Morrison, Miller, one of the nation's most distinguished law professors and founder of the Sports and Society program at the NYU School of Continuing and Professional Studies (NYU-SCPS), assembled a team of NYU Law faculty, alumni, and students, as well as faculty affiliated with NYU-SCPS, to work on a range of linked projects examining the issue.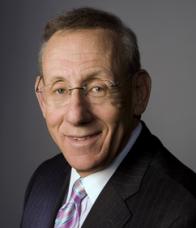 "We must work together towards a culture of civility and mutual respect for one another," said Ross. "Something needs to be done so that every man and woman, young and old, can participate in sports on all levels and find a positive and meaningful experience. We will use this opportunity to make a positive change."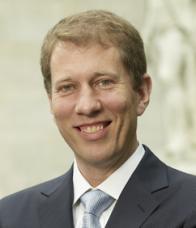 The white paper, authored by Miller and other faculty who are members of the Sports and Society program at NYU-SCPS, states: "Bullying in sports is only one aspect of a larger phenomenon of harmful behavior in many spheres of society: schools, workplaces, social, and community settings. Although many government, educational, and other social institutions have done some work to curb bullying behavior in their ranks, these efforts often are not coordinated or comprehensive enough to change the existing culture." The paper then proposes a youth education initiative to combat racism and other forms of intolerance in sports, and to promote a culture of respect. Among the measures proposed are:
The development of a curriculum to educate young athletes, coaches, and parents on respectful conduct.
A uniform code of respectful conduct for adoption at all levels of youth athletics.
A pledge in which sports participants on all levels commit, on a recurring basis, to treat others with respect, identify bullying, and speak out against it.
"Fostering a culture of respect in youth sports is a primary focus of the Sports and Society program," Miller said. "We embrace the opportunity to work with Steve Ross to further that goal and look forward to continued productive collaboration."
Morrison said: "I am grateful to Steve for his leadership in promoting a culture of dignity and respect in sports at all levels. His commitment to these values resonates with a great deal of work we do here at the Law School both in and out of the classroom."
A copy of the white paper, "Changing the Culture of Youth Sports: An Initiative to Combat Abusive Behavior and all Forms of Intolerance in Order to Promote Civility and Respect Among Athletes," is available for download here or on the NYU Sports and Society program website: scps.nyu.edu/sportsandsociety.
Posted on February 25, 2014