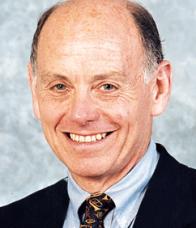 On October 24 and 25, 2013, the National Center on Philanthropy and the Law (NCPL) hosted its annual conference, this year focusing on, "Colleges and Universities: Legal Issues in the Halls of Ivy." Harvey Dale, University Professor of Philanthropy and the Law and director of the NCPL, and Jill Manny, the center's executive director, organized the conference. While discussing topical issues like athletics in universities and the nature of for-profit schools, attendees covered both the nitty-gritty details of the tax code and broached fundamental questions about education.
Case in point, Thursday's conversation wrestled with a policy question, "Why are colleges and universities exempt?" A tax-exemption is a kind of supply-side subsidy, meaning the school gets the break rather than the student. Yet why is higher education, an attendee asked, a good investment of public funds? We assume that education is a public good, yet he challenged that notion: isn't education ultimately a private good, to be enjoyed by the recipient much like a house or a truck?
With that in mind, the conversation took up a hot-button issue—nonprofit versus for-profit schools. Participants examined the basic distinction between the nonprofit and for-profit school: the profit motive. The presentation provided historical context for the modern-day status quo: In 1944, the GI Bill helped veterans attend school—and in five years, 5,000 for-profit schools had cropped up. The Higher Education Act of 1965—Title IV of which provides for federal student aid—closed the door to federally funding for-profit colleges, but changes in the law have reopened that door. As a result, in 2009, 10 percent of enrolled students attended for-profits.
An attendee voiced concern that the profit motive hobbles the student-teacher relationship, making it resemble an exchange between a seller and a buyer instead, in which the customer is always right. Another agreed—there was, indeed, the sense that education should be protected from private investors' concerns.
This reframed the conversation opener: If getting an education is not like buying a house or a truck, what is it then? What kind of "good" does higher education provide? Attendees pointed out the more unquantifiable "good" higher education institutions give us. Many universities, for example, are cultural hubs for the communities in which they are located. One attendee also suggested that universities allow students to make meaningful connections and, only half-kidding, pointed out how many society-changing inventions have been born thanks to groups of Harvard dropouts.
Even beyond this, a few attendees argued we need to subsidize higher education to live up to our national ideals: For Americans to have upward mobility, they need access to education; for the U.S. Constitution to be followed, the country needs an educated electorate. Protecting higher education institutions from the profit motive is essential, they argued. And while the question, "Why are colleges and universities exempt?" has multiple answers, and the tax situation will always need reexamination, the conversation closed on these larger principles.
Posted on October 29, 2013