Nearly 400 recent NYU Law graduates took part in the Law School's Recent Graduate Scholarship Challenge, which raised more than $60,000 and has made possible a new scholarship.
Between February 14 and May 17, 396 recent graduates gave to the Law School, exceeding the 350-donor threshold needed to unlock the new Recent Graduate Scholarship with support from Alan W. Kornberg '77. Donors from 32 US states, the District of Columbia, and 15 other countries made gifts totaling $61,506 for various Law School initiatives. 
More than a third of the donors were making their first-ever gift to the Law School, and the number of recent graduate donors during this period doubled year over year.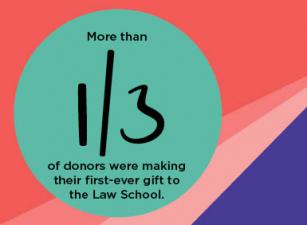 When significant numbers of graduates participate, small contributions add up: The average donation was $155.32, and the median was just $50. This point is emphasized by Suzanna Publicker Mettham '09, co-chair of the Law Alumni Association Board of Directors' Recent Graduate Committee, who was among the one-sixth of challenge participants who work in public interest jobs.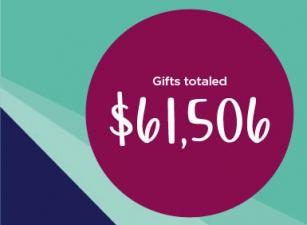 "For many people, especially those doing public interest work, there might be a feeling that if you can't make a large donation, then what's the point?" says Mettham. "But the Recent Scholarship Challenge showed that even a modest gift can make an impact. There were a lot of people who hadn't otherwise donated who wanted to be involved in the start of a new scholarship and help unlock that opportunity for a new NYU Law student. They really felt a personal connection to that."
Posted May 23, 2018