Rachel Barkow, vice dean and Segal Family Professor of Regulatory Law and Policy, has been elected as a member of the American Academy of Arts and Sciences. She joins former First Lady Michelle Obama and more than 200 individuals in the 2019 class with achievements in academia, business, government, and public affairs.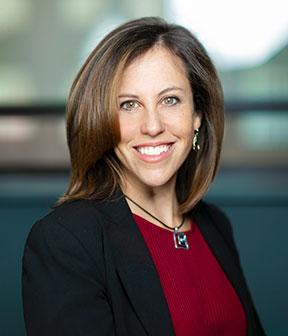 Barkow is the faculty director for NYU Law's Center on the Administration of Criminal Law. Her scholarship focuses on applying the lessons and theory of administrative and constitutional law to the administration of criminal justice. She is a co-author of one of the country's most prominent criminal law casebooks, Criminal Law and Its Processes: Cases and Materials (10th edition), and is recognized as one of the country's leading experts on criminal law and policy. 
Barkow has been a member of the Manhattan District Attorney's Office Conviction Integrity Policy Advisory Panel since 2010. In June 2013, the US Senate confirmed her as a member of the US Sentencing Commission, where she served until January 2019. In 2015, she co-founded a clemency resource center as part of President Barack Obama's clemency initiative that helped nonviolent offenders pursue sentencing reduction or commutation, including 96 people who received commutations.
In March, Barkow's book on reforming the criminal justice system, Prisoners of Politics: Breaking the Cycle of Mass Incarceration, was published by Belknap Press, an imprint of  Harvard University Press. At a recent NYU Law event, writer and civil rights activist Shaun King had praise for the book: "What I love about Rachel's book is it acknowledges that [the criminal justice] system is far more complex than we often want to admit it really is. And our solutions to changing it have to be equally as sophisticated as the problem itself." 
Posted April 22, 2019