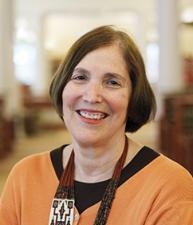 On April 23, Linda Silberman, Clarence D. Ashley Professor of Law and co-director of the Center for Transnational Litigation, Arbitration, and Commercial Law, was awarded the Leonard J. Theberge Award for Private International Law from the American Bar Association Section of International Law.
Established in memory of Section Chair Leonard J. Theberge, the award has been presented since 1983 to individuals who have contributed outstanding, career-long service to the field of private international law.
Silberman joined the NYU Law faculty in 1971 and was the first woman to receive a tenured, full professorship at the Law School. In addition to co-authoring the casebook, Civil Procedure: Theory and Practice (now in its fifth edition), Silberman sits on the editorial advisory boards for the Journal of Private International Law (UK) and Revista Española de Derecho Internacional (Spain). She teaches courses in civil procedure, conflict of laws, international litigation and arbitration, international commercial arbitration, domestic and comparative procedure, and family law.
Silberman's scholarship has been cited by state and federal courts, including the US Supreme Court, and courts abroad. She has been a member of numerous U.S. State Department delegations to the Hague Conference on Private International Law and is presently a member of the State Department Advisory Committee on Private International Law. Silberman is also a member of the Singapore Family Justice Courts International Advisory Council, a member of the Academic Council of the Institute of Transnational Arbitration, a board member of the Institute of Judicial Administration, and a fellow of the American Bar Foundation.