The New York Law Journal has named five NYU Law alumni to its 2014 Rising Stars list; all are lawyers under 40 who have a strong record of accomplishment and have made significant contributions to the practice of law and their communities.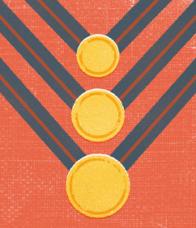 This year's 2014 Rising Stars include the following alumni:
Adam Giuliano '05, senior associate, Freshfields Bruckhaus Deringer: Giuliano specializes in project finance, infrastructure, transportation, energy, and public-private partnerships (PPPs/P3s). His P3 experience includes advising on Project Finance International's 2011 "Americas Deal of the Year" and Project Finance Magazine's 2010 "Transportation Deal of the Year."
Barbara Graves-Poller '04, supervising attorney, MFY Legal Services: Graves-Poller coordinates MFY's pro bono program and supervises the Pro Bono Kinship Caregiver Law Project, which provides representation in custody, guardianship, and adoption cases, among other matters, to hundreds of families each year.
Deidre Hykal '00, partner, Willkie Farr & Gallagher: As a partner in the Litigation Department, Hykal specializes in complex commercial litigation and investigations. She is also co-chair of the Women's Professional Development Committee, a member of the Pro Bono Committee, and lead hiring partner on the Professional Personnel Committee.
William Reiss '01, associate, Robins, Kaplan, Miller & Ciresi: Reiss specializes in complex antitrust and commodity futures class actions. He is currently litigating In re: Automotive Parts Antitrust Litigation, which came out of the Antitrust Division of the Department of Justice's largest-ever criminal investigation. He has advocated on behalf of the families of the victims of the 9/11 attacks in several pro bono World Trade Center Victims' Compensation Fund hearings.
Erin Sloane '03, partner, WilmerHale: Sloane's practice focuses on government and internal investigations and white-collar criminal matters, with major victories in cases involving accounting fraud, insider trading, and Foreign Corrupt Practices Act (FCPA) violations. A partner in Litigation/Controversy and Securities departments, she previously clerked for Judge Michael Daly Hawkins of the US Court of Appeals for the Ninth Circuit.
On Monday, June 9, the journal will publish profiles of the 2014 Rising Stars.
The 2014 class of Rising stars includes a total of 42 lawyers selected from a pool of over 230 nominees. Among the judges were Professor of Clinical Law Nancy Morawetz '81; Keisha-Ann Gray '98, a partner at Proskauer; and Blossom Kan '98, assistant general counsel at Metlife. Both Gray and Kan were 2013 Rising Stars.
Posted May 2, 2014