On Friday, February 28, New York City Mayor Bill de Blasio named Steven Banks '81 commissioner of the Human Resources Administration.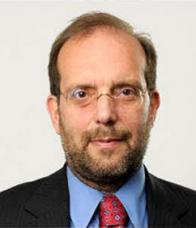 For the past 33 years, Banks worked for the Legal Aid Society, a private not-for-profit legal services organization devoted to giving low-income New Yorkers legal representation, where he rose from staff attorney to attorney-in-chief in 2004. 
"Steve Banks has been a tireless friend to and fierce advocate for New York City's most vulnerable citizens for decades," Mary Brosnahan, president of the Coalition for the Homeless, said in a statement, calling him "one of the great legal minds of a generation and a potent agent of change."
Banks has been involved in several suits against the city for its treatment of the homeless. In 2008, for example, he helped reach a settlement in McCain v. Koch, a lawsuit first filed in 1983. The result was a permanent right to shelter for homeless families in the city.
"[T]hese are people who get things done," said De Blasio in a press release about Banks and two other hires announced that day. "They are energetic, dynamic leaders who are going to move mountains to make life better for working New Yorkers and their families."
In 2001, Banks ran unsuccessfully against De Blasio in a City Council race—but that rivalry has given way to a shared mission.
"I've been waiting my entire professional life to have a mayor who embraced HRA's mission in the way that this mayor does," Banks said at the City Hall press conference. "What a great opportunity if you're a lifelong Legal Aid lawyer to work for Mayor de Blasio, whose goal is to root out poverty and inequality—and what better agency to lead than the agency that's on the front lines of addressing poverty and inequality in this city."
Posted on March 4, 2014