The NYU Global Justice Clinic, led by Professor of Clinical Law Margaret Satterthwaite '99, is asking the African Commission on Human and Peoples' Rights to review a ruling earlier this year that effectively closed the case of Mohammed al-Asad, a Yemeni national who claims he was secretly detained in and sent from Djibouti to Afghanistan as part of the CIA rendition program.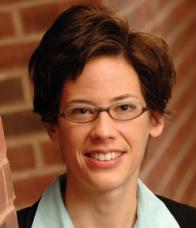 The clinic maintains that its client al-Asad was wrongfully detained, tortured, and secretly interrogated in the Republic of Djibouti for several weeks in 2003 and 2004 before being forcibly transferred to a series of CIA "black sites." He endured 16 months of secret detention, the clinic asserts, before he was transferred to Yemen in 2005, where he was eventually released in 2006 without ever being charged with a terrorism-related crime. More than 10 years since his abduction, al-Asad continues to seek redress for what he suffered.
The Global Justice Clinic filed a complaint against Djibouti on al-Asad's behalf in 2009. Earlier this year, the African Commission decided not to hear al-Asad's case. The decision relied in part on Djibouti's denials of involvement in al-Asad's rendition. However, details recently leaked about the still-classified report of the Senate Select Committee on Intelligence on CIA torture allegedly confirm that, contrary to its public denials, Djibouti played an important role as a secret detention site in the rendition program. 
"These revelations about Djibouti's role in the CIA rendition program provide strong support for Mr. al-Asad's case," said Satterthwaite in a clinic press statement. "At the same time, the Commission's decision demonstrates the urgent need for the release of the Senate's CIA torture report. Releasing the report will have a real impact on victims still seeking the truth. The abuses committed by CIA partners must no longer be hidden behind a veil of official secrecy."
Posted December 3, 2014