On Thursday, the National Association of Criminal Defense Lawyers (NACDL) presented Manuel "Manny" Vargas '84 with its Lifetime Achievement Award, which recognizes "exceptional accomplishments over a lifetime of distinguished leadership and service on behalf of the law."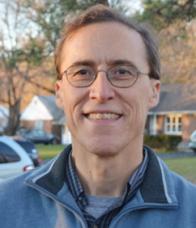 In 1997, Vargas founded the Immigrant Defense Project (IDP), where he is now senior counsel. IDP promotes fairness for immigrant defendants by working to change unfair deportation laws and policies and by educating defendants and their lawyers. In light of that mission, Vargas, who was born in Colombia, has written legal resources for advocates defending immigrants, including Representing Immigrant Defendants in New York.
He also helped found the Defending Immigrants Partnership in 2002, which is partly staffed by IDP. The partnership connects public defense counsel with immigration law experts to keep the immigration consequences of crimes at a minimum for low-income noncitizen defendants.
Prior to working at IDP, Vargas served the New York City Legal Aid Society Immigration Unit for eight years, as a staff and supervising attorney.
Vargas's work has previously been recognized by other organizations, including the American Immigration Lawyers Association (2007 Jack Wasserman Award for Excellence in Litigation in the Field of Immigration Law) and New York State Bar Association Criminal Justice Section (2002 Award for Outstanding Contribution to the Delivery of Defense Services).
Although the NACDL began giving out this award in 1987, the association has awarded it selectively, honoring only 16 other people in almost three decades, making this occasion particularly noteworthy.
Posted on March 6, 2014