Dean Trevor Morrison announced significant enhancements to NYU School of Law's Loan Repayment Assistance Program (LRAP), which are available for the Class of 2019 forward. 
"We're excited to adapt our program to increase support for today's law graduates," Morrison says. "We are offering one of the most far-reaching LRAPs in the nation to ensure that NYU Law students can pursue the public service careers they truly want."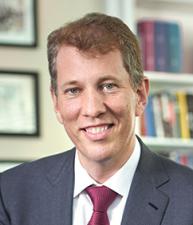 The new program, LRAP Plus, offers participants two options: an income-driven plan, which leverages the power of the federal government's Public Service Loan Forgiveness Program (PSLFP), and a traditional 10-year plan similar to those offered at other law schools. Together, the two options cover a wide range of employment, including full-time jobs in federal, tribal, state, and local government and nonprofit organizations, as well as judicial clerkships, jobs in legal academia, some self-employment, and for-profit organizations serving the public interest.  
Most participants in LRAP Plus will be able to earn up to $100,000 a year and have no monthly payment on their law school loans. "LRAP Plus will give our graduates room to grow in their public service careers," says Sara Taylor, assistant dean and chief financial officer. If participants stay with the income-driven plan for 10 years until completion, their loans can be fully forgiven with the lowest overall out-of-pocket expenses possible. 
"LRAP Plus is a generous, flexible program that will provide strong financial support to graduates who choose to be public interest lawyers," says Lisa Hoyes, assistant dean for public service. "Our graduates will be able to do important work they are passionate about while earning more and paying less."
NYU Law is committed to covering all LRAP participants now and in the future, Morrison says. If for any reason the federal government's PSLFP were no longer available, the Law School would provide income-driven plan participants with the benefits of the traditional plan.
LRAP Plus also covers non-law educational debt up to $30,000 in original principal (on top of a $10,000 allowance for bar loans), and it includes an allowance of $10,000 per eligible dependent.
"It is gratifying to have helped hundreds of our graduates to change lives and change the world," says Joel Schoenecker, senior director of Student Financial Services. "And LRAP Plus allows us to improve our support and service for students doing that work."
Qualified participants can apply at any time, notes Taylor: "It's never too late to join LRAP Plus." Program participants also can put the program on hold and defer for up to two years to start a family, pursue education, or deal with unforeseen hardship. 
NYU Law's prior LRAP, which covers the Class of 2018 and earlier classes, will remain available to the Classes of 2019-21, should they wish to choose it.
"I went to law school to be a public interest lawyer," says Viviana Bonilla Lopez '17, a participant in NYU Law's prior LRAP. She now works as a Law Fellow in the Immigrant Justice Project of the Southern Poverty Law Center: "I was so thankful to know that NYU would have my back in making that happen."
Posted December 13, 2018