Jennifer Arlen '86, Norma Z. Paige Professor of Law, has been elected secretary-treasurer of the American Law and Economics Association (ALEA), which held its annual meeting May 20 and May 21.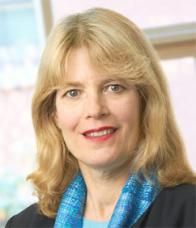 In addition to a JD, Arlen holds a PhD in economics from New York University. She is co-founder and director of the NYU Program on Corporate Compliance and Enforcement; co-founder, director, and past president of the Society of Empirical Legal Studies; and a former chair of the Law and Economics, Remedies, and Torts sections of the Association of American Law Schools. Arlen was elected to the ALEA's first board of directors in 1991, when the organization was founded to promote the economic understanding of law. Today she serves on the editorial board of the association's publication, the American Law and Economics Review.
Per the ALEA's practice for its officers, Arlen will become president of the association in 2019. She will be the third member of the NYU School of Law faculty to serve in this role, joining a group that includes Lewis Kornhauser, Frank Henry Sommer Professor of Law, and Professor Daniel Rubinfeld. Vice Dean and Beller Family Professor of Business Law Kevin Davis and Professor Florencia Marotta-Wurgler '01 currently sit on the ALEA's board of directors.
Posted May 27, 2016