The International Society of Public Law (ICON·S) held its annual conference in July at the University of Copenhagen in Denmark. The three-day event, "Courts, Power, Public Law," was hosted by iCourts (the Danish National Research Foundation's Centre of Excellence for International Courts). ICON·S co-president Gráinne de Búrca, Florence Ellinwood Allen Professor of Law served as one of the organizers.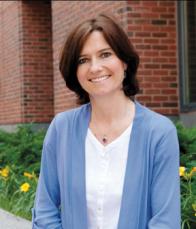 At the opening of the conference, Professor of Clinical Law Bryan Stevenson gave a keynote address on racial injustice that received a standing ovation. Joseph Straus Professor of Law J.H.H. Weiler was among the more than 700 conference participants and engaged in a plenary session entitled "Global Economic Justice."
Additional plenary sessions dealt with topics such as high courts and political power and international courts in the twenty-first century. Throughout the three-day conference, 199 panel sessions took place, and de Búrca moderated three. Other NYU Law faculty members who participated in the conference include Pauline Newman Professor of Law Rochelle Dreyfuss, Bonnie and Richard Reiss Professor of Constitutional Law Samuel Issacharoff, and Inge Rennert Professor of Law Mattias Kumm.
ICON·S was founded at the European University Institute in Florence to promote cross-fertilization between the various branches of public law, domestic and global. Its stated mission is grounded in the belief that constitutional law can no longer be fully understood or studied in isolation from administrative law and international law, and that the boundaries between public law, political science, and other disciplines are similarly becoming porous. ICON·S, which has grown to more than 800 members, is closely linked to I·CON (International Journal of Constitutional Law), edited by Weiler and de Búrca.
Posted August 9, 2017