Geoffrey Miller, Stuyvesant P. Comfort Professor of Law and director of the Center for Financial Institutions, has written The Law of Governance, Risk Management, and Compliance, the first casebook of its kind.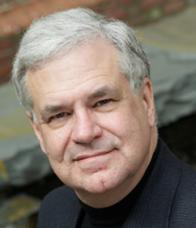 Miller points out that interest in corporate governance, risk management, and compliance is surging. In the past year, JPMorgan Chase has settled enforcement actions for over $17 billion. Other banks and firms have also faced substantial penalties under laws like the Foreign Corrupt Practices Act, as well as securities, antitrust, banking, and consumer protection laws.
In response, firms are expanding their compliance operations. Last September, JPMorgan Chase announced they had hired 3,000 additional compliance and risk personnel in 2013 alone. Barclays, RBS, and Bank of America have made similar announcements.
As Cory Gunderson, who heads the risk-and-compliance practice of the research consulting firm Protiviti, told the Wall Street Journal in January, "We're in a battle royal for talent in the compliance space, across the board."
And yet until now, there have been no teaching materials available about this field of law, and there have been few systematic explorations of the law of compliance, much less of governance and risk management.
As a result, Miller's book has two goals: to serve as a crucial resource for courses on the topic, and to encourage legal scholars to look at governance, risk management, and compliance as a separate field of study.
"Compliance is inseparable from two other functions: governance and risk management," Miller explains. "Governance, because how a complex institution is governed is a key part of how it complies with the law; risk management, because nearly all programs pertinent to compliance are fundamentally grounded in risk assessment and operated according to an organization's enterprise risk management system."
Miller compares the birth of this new field to the development of administrative law. In the early 20th century, scholars realized that the administrative process, formerly part of the law of remedies, was in fact a separate discipline with its own content and structure. As the co-director of the new Program on Corporate Enforcement and Compliance at NYU Law alongside Professor Jennifer Arlen '86, Miller occupies a pivotal role in this emerging field.
Students are already reaping the benefits of Miller's work by using digital copies of the book in his twice-weekly course, "Compliance and Risk Management for Attorneys." The book is scheduled for publication at the end of this month. Faculty hoping to teach a course in compliance can also request early access to a digital copy from the publisher.
Posted March 10, 2014