As the stress and anxiety of first-year law school exams approached, Garrett Heller '21 wanted to cultivate an atmosphere of support and appreciation among his classmates. In October, in what he called the "affirmations project," Heller sent out a call (and a Google Form) to his fellow section 1 students asking them to submit affirming notes—anonymous or not, as they preferred—about their fellow classmates.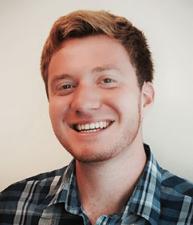 Heller also contacted the section's doctrinal professors—Kevin Davis, John Sexton, and Christopher Jon Sprigman—who each penned an encouraging note to the section. All told, 914 affirmations were submitted, which resulted in several affirmations for each of the 86 students in the section.
The compliments included the light-hearted ("You are the fashion icon of section 1 and you inspire me"), the academic ("You did an excellent job with your Contracts cold call! I love how you made it amusing, while giving all of the right answers--it helped to make the class more interesting!"), and the personal ("Your friendship this semester has been a true gift. So looking forward to it being a lifelong friendship"). 
Heller, who conducted similar projects as an undergraduate at Cornell University, said he wanted to promote confidence, mental health, and a sense of mutual support during the sometimes confidence-shaking period surrounding first-year exams. 
"Everyone comes in [to law school] with their own insecurities and their own sense of impostor syndrome," Heller said. He said he hoped this project would break the stereotype of law school cohorts as competitive and cut-throat.  
With the help of section members Liza Batkin '21, Safeena Mecklai '21, Naomi Riemer '21, Charlotte Rothschild '21, and Allison Scharfstein '21, Heller organized the notes and distributed gift bags—which included small treats—to his section members. 
"I think it really captures the spirit of NYU Law—a major factor in my choice of law school," Rothschild said of the effort. 
Heller said he hopes this project will help to empower students to positively influence their law school experience and environment.
"I wasn't trying to create a false sense of camaraderie that didn't exist," Heller said, "but highlight a community that's already there."
Posted January 15, 2018