NYU School of Law welcomes Deborah Burand as an assistant professor of clinical law. Beginning in Fall 2015, Burand will teach the new International Transactions Clinic, a year-long course that gives students the opportunity to represent clients who are conducting cross-border transactions in emerging markets. Burand has a well-established reputation as a first-rate clinical professor and expert in cross-border transactions and social finance innovation. She has been a frequent participant in the Law School's Financing Development Seminar, taught by Professor Kevin Davis.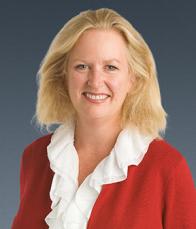 Burand co-founded and currently directs the International Transactions Clinic at the University of Michigan Law School, where she has been clinical assistant professor of law since 2008. She also teaches in the area of impact investment lawyering and social enterprise. Burand is a prolific scholar and vocal contributor to the public discourse on international microfinance and microfranchise, impact investing, and social finance innovations such as social impact bonds and crowdfunding for social enterprises.
In 2010-11 Burand took a leave of absence from Michigan to serve as general counsel to the Overseas Private Investment Corporation, the development finance institution of the United States. Prior to joining the faculty at Michigan Law, she worked in the microfinance sector. Earlier in her career, she was a senior attorney in the international banking section of the Federal Reserve Board's Legal Division; at the US Department of the Treasury, she was first the senior attorney/adviser for international monetary matters, and later the senior adviser for international financial matters. 
Burand's additional private practice experience includes her position as an adviser in the negotiation and implementation of Brady Bond deals that restructured the sovereign debt of Vietnam and Peru. She also supported, on a pro bono basis, the development of the world's first debt-for-nature swap. Burand has been a consultant to the Bill and Melinda Gates Foundation, Omidyar Network, and the Consultative Group to Assist the Poor, among other organizations. She also served as the topic co-leader on finance for the 2009 Clinton Global Initiative, and is a member of the Council on Foreign Relations and the Bretton Woods Committee.
Burand earned her BA cum laude from Depauw University, and a joint JD/MSFS with honors from Georgetown University.
Posted April 24, 2015