The Connecticut Supreme Court's August 13 ruling that banned the executions of the 11 men on the state's death row cited the work of David Garland, Arthur T. Vanderbilt Professor of Law. Garland's 2010 book, Peculiar Institution: America's Death Penalty in an Age of Abolition, is a historical and social science study that investigates why the death penalty persists in America despite its abolition across the rest of the Western world.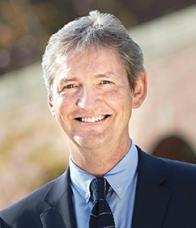 In State of Connecticut v. Eduardo Santiago, the court wrestled with a seeming contradiction: in 2012, the state had repealed the death penalty prospectively, meaning those who had committed crimes on or after April 25, 2012, could not be sentenced to death. Yet Eduardo Santiago, convicted of a 2000 murder-for-hire killing, and 10 other inmates remained on death row. In its investigation of the death penalty's history and its current use, the court found that the 2012 repeal made imposing the death penalty on Santiago "excessive and disproportionate punishment"—which is banned by the state constitution.
Drawing on Garland's work no less than five times in its opinion—as well as an amicus brief to which he had signed on—the court surveyed "contemporary standards of decency" as it argued that the death penalty has widely fallen out of favor, not just in Connecticut but around the world. For this, the court relied specifically on Garland's international and comparative work.
"The Connecticut opinion is an encouraging example of progress across the globe in recognizing the futility and the brutalizing consequences of capital punishment," says Peggy Cooper Davis, John S.R. Shad Professor of Lawyering and Ethics. "Garland's scholarly work has been central to this progress."
The court has recommended life imprisonment for Santiago.
"It would have been a grim Kantian absurdity for the Supreme Court to permit the execution of those on Connecticut's death row years after the state's legislature had abolished capital punishment," Garland says.
Posted August 14, 2015