On Monday, the US Court of Appeals for the Second Circuit heard oral arguments in Chevron Corporation v. Donziger, in which Burt Neuborne, Norman Dorsen Professor of Civil Liberties, is arguing on behalf of Ecuadorians harmed by waste oil pollution.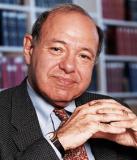 In 2011, Chevron was ordered by an Ecuadorian court to pay $9.5 billion for environmental damage caused in the 1970s and 1980s by Texaco, which it acquired as a subsidiary in 2001. Chevron responded with claims that plaintiff lawyer Steven Donziger had bribed Ecuadorian officials and ghostwritten key court documents. In March 2014, the US District Court for the Southern District of New York invoked the Racketeer Influenced and Corrupt Organizations (RICO) Act to pronounce the Ecuadorian judgment unenforceable due to fraud.
Neuborne has been representing two Ecuadorian villagers in the case, former clients of Donziger. At Monday's hearing, he argued that the Ecuadorians deserve justice, no matter what punishment Donziger might merit.
This struggle began in 1993 with a class action filed against Texaco in New York, and has since then become labyrinthine and marred by corruption, prompting Judge Richard Wesley to comment on Monday that a retrial, however unlikely, might be a good solution.
News media outlets have picked up on this latest chapter:
Posted April 24, 2015