The New York Law Journal has selected four NYU Law alumnae as recipients of its Lifetime Achievement Award—more than any other law school. The award honors lawyers who "have made a profound impact on the law and New York's Legal Community." The following awardees will be featured in the 125th anniversary issue of the New York Law Journal in October, and will also be honored at a celebration dinner on November 4.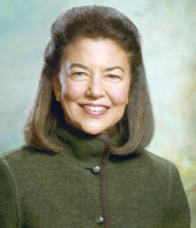 Helaine Barnett '64 is chair of the Chief Judge's Task Force to Expand Access to Legal Services, and has also taught at NYU Law as an adjunct professor of law. Barnett retired in 2009 as the longest-serving president in the history of the Legal Services Corporation (LSC). By the time she stepped down, LSC was funding 136 legal aid programs with more than 900 offfices in every county in the U.S.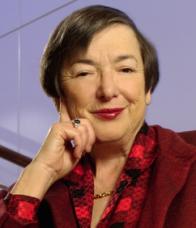 Sheila Birnbaum '65, a partner at Quinn Emmanuel, is a top products liability defense specialist who has served as national counsel or lead defense counsel for Fortune 500 companies in some of the most complex tort cases in the country. Birnbaum has argued and won two Supreme Court cases, including State Farm Mutual Automobile Insurance Co. v. Campbell et al, and has also served as the special master of the September 11th Victim Compensation Fund. Birnbaum was featured in the cover story of the 2010 Law School magazine.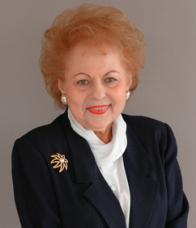 Betty Weinberg Ellerin '52 is senior counsel in the litigation and trial practice group at Alston and Bird. Before joining Alston & Bird, Weinberg Ellerin served for more than 20 years as a judge in the appellate division. She was the first woman appointed as deputy chief administrative judge of the State of New York for the New York City Courts, and was also the first woman appointed as associate justice of the appellate division of the Supreme Court of the State of New York. Weinberg Ellerin was also recently appointed by Governor Andrew Cuomo, among several other NYU Law alumni, to serve on the Moreland Commission to Investigate Public Corruption.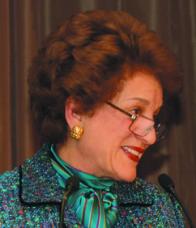 Judith Kaye '62 served on the New York Court of Appeals for 25 years, and for 15 of those years served as New York's chief judge. Appointed to the court in 1983 by Governor Mario Cuomo, Kaye was the first woman to serve on New York's highest court.  When she stepped down in 2008, Kaye was also the longest-serving chief judge in New York history. Read a feature on Kaye's last state-of-the-judiciary speech from the 2009 Law School magazine.
Posted on August 30, 2013