State attorneys general must stand up to policies and actions from the Trump administration that they view as illegal—but they should also avoid taking a purely reactive stance, New Jersey AG Gurbir Grewal argued in an October 22 talk, "The Role of State Attorneys General in the Age of Trump," that was organized by the Center on the Administration of Criminal Law.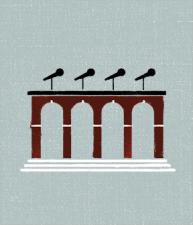 "We're facing an unprecedented challenge to the rule of law and to the norms that have long held us together," said Grewal, who became New Jersey's attorney general in early 2018 after being appointed by Democratic governor Phil Murphy. "We can't ignore that. But we also can't spend all our time fighting Washington and letting the federal government dictate our agenda."
Grewal offered a two-part test for state attorneys general who are confronted by an apparent abuse of power by the federal government: Is the federal government's action wrong on the law, and and does it affect this state's residents? In many cases, he pointed out, the best reaction is a political challenge to the federal action, not a legal one. 
"Our role is to take the administration to task not for bad policies but for unlawful ones," Grewal said. "Unfortunately, there have been plenty of them since I took office in January." 
Among the examples he cited were efforts to rescind the Deferred Action for Childhood Arrivals (DACA) program and the Trump Administration's plan to allow offshore drilling on the Atlantic coast. New Jersey has intervened to defend DACA in pending litigation, and has sued the federal government to enforce a Freedom of Information Act request related to Florida's exemption from the drilling plan.
Grewal also pointed out that state attorneys general can take proactive steps when the federal government refuses to act, and cited New Jersey's suit to halt the Internet distribution of 3-D printing instructions for plastic guns. "The role of the state AG should not just be about reacting to the latest crisis coming out of Washington," he said. "We have to show others what our vision looks like."