On November 6, 2013, Asia Society announced the Class of 2013-2014 Asia 21 Young Leaders. The Asia 21 Fellows this year include Rajeev Goyal '06 and Winston Wenyan Ma MCJ '98.
The Asia 21 Young Leaders Initiative brings together individuals under 40 from a variety of fields to focus on solving the transnational issues facing Asia. It was launched in 2006 by the Asia Society, an educational nonprofit headquartered in New York and dedicated to promoting understanding and collaboration between the United States and Asia.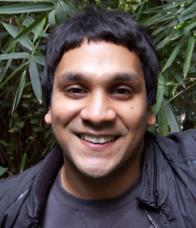 Rajeev Goyal started the Koshi-Tappu Kanchenjunga Biodiversity Education Land Trust Project, which will build a school-owned conservation corridor that protects thousands of species of plants and animals from eastern Nepal. Its larger purpose is to involve the public schools in efforts to slow the splintering of the ecosystem. Prior to attending NYU Law, Goyal was a Peace Corps volunteer in Nepal. He was Alumnus of the Month in January 2013, and in his interview, he shared his experience promoting the Peace Corps in Washington, DC, as the National Director of Push for Peace Corps. His lobbying efforts led to a 2009 success: the Peace Corps Expansion Act, a historically large increase of $60 million in additional funding. Last year, he published a book, The Springs of Namje, about his Peace Corps efforts and experiences in Nepal.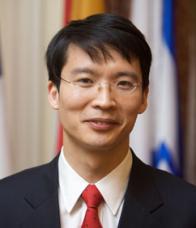 Winston Wenyan Ma is the Managing Director of China Investment Corporation (CIC), one of China's sovereign wealth funds. In 2012, the NYU Law Magazine profiled Ma. Before working with CIC, Ma worked at Barclays Capital (NY) and JP Morgan. He wrote Investing in China: New Opportunities in a Transforming Stock Market (Risk Books 2006). Ma, who was a Hauser Fellow, gave the keynote speech at the 17th annual dinner of the Hauser Global Law School Program.
As part of their responsibilities, the Asia 21 Fellows will award the Asia 21 Public Service Award to an organization that helps underprivileged communities in the Asia-Pacific region. The 2013-14 class will present the award at their summit in Zhengjiang, China in December. The theme of the summit this year is "From Passion to Action: Asia 21 Innovating for the Future." They will then meet with the winning organization in the spring of 2014 to discuss how to effectively support the organization's work.
To learn more about the 30 fellows and their backgrounds, click here. 
Posted on November 18, 2013