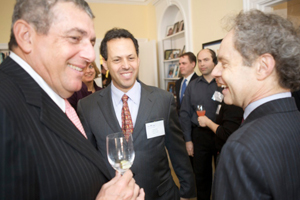 Prominent members of the NYU School of Law community gathered on January 25 to observe the completion of the concrete superstructure of Wilf Hall, the new academic building at 133 MacDougal Street that will house numerous NYU Law centers and institutes when it opens in June 2010.
 
Among those present were NYU President John Sexton; NYU Steinhardt School of Education Dean Mary Brabeck; NYU Law Board of Trustees Chair Anthony Welters '77; Chair Emeritus Lester Pollack '57; and trustees Leonard Boxer '63, Jay Furman '71, Leonard Wilf (LL.M. '77), and Mark Wilf '87. The building has been funded by a gift from the two Wilfs, who are cousins; Jeffrey, Jonathan, and Orin Wilf also attended the gathering.
 
Dean Richard Revesz welcomed those assembled in his office, predicting that Wilf Hall "will be a central gathering place on campus for faculty, students, and research scholars from an array of disciplines to come together to exchange ideas, and through their work, help to shape the public discourse around the leading social and political issues of the day." Revesz noted that Wilf Hall will be one of a handful of New York City buildings to achieve a platinum rating in the Leadership in Energy and Environmental Design Green Building Rating System. Among other features, the new structure will have a green roof.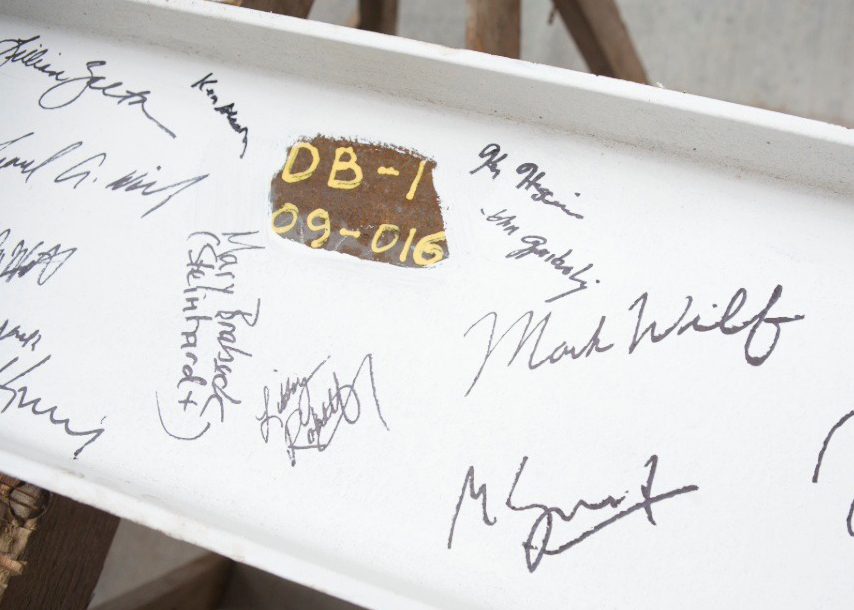 The Law School also made an agreement with the neighborhood community to preserve the four walls of the Provincetown Playhouse, which will continue as a working theater in the building and will be run by the Steinhardt School of Education. Brabeck spoke briefly about the project. Revesz said he was "enormously grateful" for Brabeck's help in formulating "a plan that would improve both the functionality and design of the theater while preserving the historical integrity of the original Provincetown Playhouse."
 
Attendees then crossed the street to the Wilf Hall construction site for the topping-off ceremony, where they donned hard hats bearing the names of the new building and the Law School, and signed the last beam to be placed at the top of the elevator shaft.
Posted on February 2, 2010