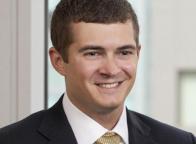 A student note written by Tristan Pelham-Webb '09 and published in the NYU Annual Survey of American Law in 2009 was recently cited in an en banc decision by the U.S. Court of Appeals for the Third Circuit.
The case, B.H. and K.M. v. Easton Area School District, involved two middle school students who were punished for wearing breast-cancer awareness bracelets bearing the phrase "I ♥ boobies!" The court ruled that, since the bracelets were not plainly lewd and also addressed a social issue, the school district had violated the students' free-speech rights.
The opinion cited "Powelling for Precedent: 'Binding' Concurrences," Pelham-Webb's published note, in a section discussing the Third Circuit's use of concurring opinions—narrower than the majority opinions with which the writers of the concurrences had joined—in crafting its own decision in B.H. and K.M.
The relevant section of Pelham-Webb's note reads: "Normally, concurring opinions adjoining pluralities will be labeled with an 'after the comma' phrase such as 'concurring in the judgment' or 'concurring in part.' Attaching decisive significance to these 'after the comma' phrases seems to pose problems.... They are often used in an inconsistent manner among the Justices, and may even have simply been chosen arbitrarily by a 'hapless' law clerk. Additionally, analyzing the concurring opinion through the seriatim history of the Court, it would seem unwise to relegate everything a Justice says in concurrence to the judicial trash bin of dicta simply on the basis of an inconsistently used phrase. Instead, a careful analysis of the content of the concurring opinion seems to be the wisest choice."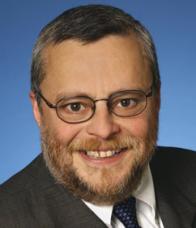 While at NYU Law, in addition to his published note, Pelham-Webb collaborated with Samuel Estreicher, Dwight D. Opperman Professor of Law, on "The Wisdom of Soft Judicial Power: Mr. Justice Powell, Concurring," published in Constitutional Commentary in 2008.
Posted on August 27, 2013