Stephen Choi and David Yermack have been named the new directors of NYU's Pollack Center for Law & Business, a joint venture of the Stern School of Business and the NYU School of Law. Choi is Murray and Kathleen Bring Professor of Law at NYU Law, and Yermack is Albert Fingerhut Professor of Finance and Business Transformation at Stern.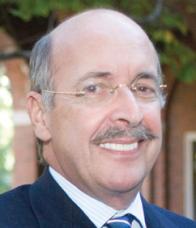 The Pollack Center was founded in 1997 by William T. Allen, Nusbaum Professor of Law and Business, who holds appointments in both the Law School and the Stern School. Allen, who will remain active in the center's work, said, "With these appointments, the Pollack Center undoubtedly will now have at its helm two of the most productive and insightful scholars of law and practice of financial markets in the United States.  I couldn't be more pleased."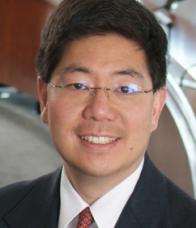 "I'm very excited about becoming director along with David Yermack, and am looking forward to working with David and Bill in continuing the Pollack Center's focus on advancing law and business scholarship," said Choi. "Bill has laid a tremendous foundation for us at the Pollack Center, which under his leadership has become a premier center for students, faculty and professionals. My hope is to have the Pollack Center act as a focal point for empirical research on regulatory institutions that intersect with law and business, including in particular the Securities and Exchange Commission."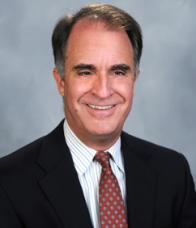 "Steve Choi and I have been friends since graduate school, and I look forward to working with him to make the Pollack Center a resource for scholarship at NYU and in the greater law and business communities," said Yermack. "Bill Allen has been a terrific mentor to both of us, and I am glad he will continue to play an important role in the center."
Choi joined the NYU School of Law faculty in 2005 from the University of California, Berkeley, School of Law, where he was the Roger J. Traynor Professor of Law. Prior to that, he taught as an assistant professor at the University of Chicago Law School from 1996 to 1998. Choi graduated first in his class from Harvard Law School—where he served as a legal methods instructor and supervising editor of the Harvard Law Review—in 1994 and received his Ph.D. in economics from Harvard in 1997. Choi has been a recipient of the Fay Diploma, Sears Prize, and Irving Oberman Memorial Award. He also held John M. Olin, Jacob K. Javits, and Fulbright fellowships. Choi's research interests focus on the theoretical and empirical analysis of corporations and capital markets. He has published in the Yale Law Journal, Stanford Law Review, University of Chicago Law Review, Michigan Law Review, Southern California Law Review, Duke Law Journal, University of Pennsylvania Law Review, and Virginia Law Review, among others, and has presented papers at numerous conferences and symposia.
Yermack joined the NYU Stern School finance department in 1994 and since 1995 has also been an adjunct faculty member at the law school. Yermack graduated with a joint JD-MBA degree from Harvard Law and Business Schools in 1991 and received his PhD in Business Economics from Harvard in 1994. At Harvard Business School he was a Baker Scholar, and he had industry experience in journalism and management consulting before beginning his academic career. Yermack is a Research Associate of the National Bureau of Economic Research's law and economics program. He has been a Visiting Scholar at the Federal Reserve Banks of New York and Philadelphia and is on the editorial boards of five leading finance journals.
The NYU Pollack Center for Law & Business was established through a unique joint venture of the Stern School of Business and the NYU School of Law in the fall of 1997. The Center brings together the resources of NYU's Law School and Stern School of Business to enhance graduate education and student and faculty research in areas where law and business intersect. 
Posted on November 8, 2013