On April 28, 2017, a federal court in Wisconsin struck down a state law authorizing the detention, involuntary treatment, and incarceration of pregnant women as unconstitutional and enjoined its enforcement statewide, handing a win to the Law School's Reproductive Justice Clinic and its client, Tamara Loertscher. The clinic, along with co-counsel at National Advocates for Pregnant Women (NAPW) and Perkins Coie, filed suit in 2014 on behalf of Loertscher. She had been taken into custody under the challenged law after the hospital where she sought pregnancy care disclosed her medical records to the local social services department. The social services department relied on these records in its attempt to force her into unnecessary treatment, the lawsuit alleged, and eventually used them as a basis for incarcerating her.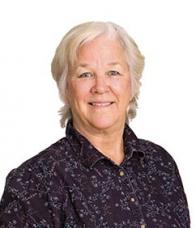 Ms. Loertscher is one of nearly 3,500 women reported as suspected "unborn child abusers" under the challenged law—Wisconsin Act 292—since 2006. "The law strips pregnant women of nearly every civil right associated with constitutional personhood and endangers the health of pregnant women and babies," says Lynn Paltrow '83, executive director of NAPW.
"Virtually all major medical organizations have issued clear policies counseling against government intervention to prosecute, punish, or control pregnant women suspected of drug or alcohol use," notes Professor of Clinical Law Sarah Burns, director of the Reproductive Justice Clinic. "This is a health care issue, not a criminal or child abuse concern."
Students in the Reproductive Justice Clinic worked on every aspect of Loertscher's case—participating in fact-gathering and drafting the complaint, opposing two motions to dismiss, assisting in discovery, and drafting the clinic's successful motion for summary judgment against Wisconsin officials. In its ruling, the court found Act 292 unconstitutionally vague.
"The clinic students played a key role in developing and executing our legal strategy at every stage, and particularly at summary judgment," said Alyson Zureick '14, clinical teaching fellow and supervising attorney for the clinic, who is also a clinic alumna. "These young professionals played an important role in overturning an unconstitutional law—a tremendous accomplishment with a very real impact on the lives of Wisconsin women." 
Posted May 18, 2017