On Tuesday, February 2, mere days before Super Bowl 50, the Forum on Law, Culture & Society invited experts to address one of the biggest issues affecting the sport today: the neurological consequences of football. Although a federal judge approved the NFL Concussion Settlement last April—a class action filed by more than 5,000 former players—about 200 players opted out of the settlement and 90 others have appealed.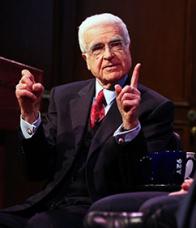 The discussants included key figures from the national conversation: Harry Carson, a New York Giants Hall of Famer turned outspoken critic of the dangers of the sport; Mark Fainaru-Wada, an ESPN reporter and co-author of the League of Denial: The NFL, Concussions, and the Battle for Truth; Christopher Seeger, founding partner of SeegerWeiss and the class action plaintiffs' co-counsel; and University Professor Arthur Miller, director of the Tisch Institute for Sports Management, Media, and Business, and chairman of NYU Sports and Society.
The conversation broached the responsibility of the NFL to its players and its prior knowledge of brain injuries, and the ramifications of the settlement.
Watch the video below (1 hr, 7 min):
Posted February 10, 2016