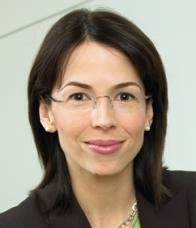 Lily Batchelder, professor of law and public policy on leave, has joined the White House as deputy assistant to the president and deputy director at the National Economic Council.
Batchelder, who specializes in taxation and social insurance, leaves a position as majority chief tax counsel for the Senate Finance Committee. When she joined the Senate Finance Committee's tax team in 2010, chairman Max Baucus praised her "wide range of experience and expert knowledge of tax and public policy."
Batchelder's passion for tax policy is matched by her concern for social justice. Her research centers on the efficient design of tax incentives, and the effects of tax and transfer policy on economic insecurity, income disparities, and intergenerational mobility. If you're interested in reducing poverty and inequality, Batchelder told the NYU Law magazine, "then you need to know how to deal with the tax system. Social policy is increasingly done through the tax code."
After joining the NYU Law faculty in 2005 as an assistant professor, Batchelder was named associate professor in two years and granted full professorship following another year. Prior to NYU Law Batchelder was a tax associate at Skadden, Arps, Meagher and Flom.
Batchelder will remain an NYU School of Law professor on leave.
Posted May 22, 2014