In his February 2 visit, Ambassador Keith Harper '94, the US representative to the UN Human Rights Council (HRC), shared how the past six years of US engagement with the council—a pivot away from the Bush-era boycott—have led to significant advances in the HRC's work. In 2009, Obama declared "that we would have the ability to work with our partners around the world and change the direction of the council," Harper said. "And I think the record makes clear that he was right."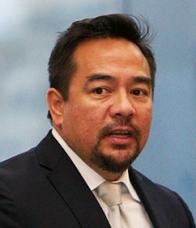 In 2006, the HRC replaced the UN Commission on Human Rights, which was disbanded amid accusations that member countries with poor human rights records had corrupted its mission. Yet the new council faced key criticisms at its inception. For example, one of its standing agenda items, the Israeli-Palestinian conflict, places additional scrutiny on Israel for human rights abuses, which Harper called patently unfair. In its first four years, in fact, the HRC held six of its seven special sessions on Israel. "There's an attempt to delegitimize the state of Israel, and the United States takes a strong position in defending Israel from that," he said.
For that very reason, some would prefer that the US avoid engaging with the council. Yet, Harper pointed out, with the US as a member, the council has held only two special sessions on Israel and has expanded its country-specific resolutions to expose other bad actors.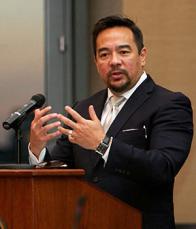 As an example of the council's renewed effectiveness, Harper cited a recent report on North Korea produced by a commission of inquiry. The findings prompted China to shift from arguing that the situation was exaggerated to leveling critiques about the right way to resolve North Korea's human rights problems. "That is a huge deal," Harper said, "because we're now focused on addressing the issue, and that has isolated [North Korea's] biggest defenders."
Among its new tools, the HRC also implements the Universal Periodic Review, which breaks with the former commission's tradition of putting countries on the docket, often feared as a "scarlet letter," Harper said. The UPR instead provides for all UN member states to be reviewed regularly and receive recommendations.
"If you look at instruments that have led to actual changes on the ground that actually impact people from a human rights framework, the UPR has been the single most important innovation in the last 40 years," Harper said.
The US has already served two consecutive three-year terms on the council and is now taking a mandatory gap year in observer status. Harper recognized that the next administration might reconsider US engagement with the HRC, though he stood by President Obama's decision. "The more countries abide by human rights norms, the more prosperous, the more secure we all will be. That's good for America, and that's good for the world, and that's why it's the cornerstone of foreign policy."
Watch his talk below (1 hr, 24 min):
Posted February 10, 2016