Jessica Rubin-Wills '12 is one of 28 graduating law students and judicial clerks recently named as 2014 Skadden Fellows. Established in 1988 by the firm Skadden, Arps, Slate, Meagher & Flom, the prestigious two-year fellowships support graduating law students who wish to pursue public interest work, providing a salary, fringe benefits, and tuition-debt assistance to awardees as they pursue personally conceived projects at their chosen public interest organizations.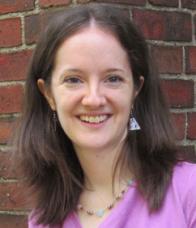 Rubin-Wills will spend her fellowship working with the Youth Advocacy Foundation and its EdLaw Project in Boston. She will advocate on behalf of young children in the Massachusetts child welfare system, ensuring they receive special education services addressing their early developmental delays so they have a strong foundation for educational success upon entering kindergarten.
At NYU Law, Rubin-Wills, an Arthur Garfield Hays Civil Liberties Fellow, participated in the Family Defense Clinic, through which she represented parents in child welfare cases. "I gained incredible on-the-ground experience and a valuable perspective on the child welfare system," said Rubin-Wills, who spent her 1L summer interning with the Children and Family Law Division of the Committee for Public Counsel Services in Boston, and her 2L summer with Advocates for Children of New York (AFC). Before coming to NYU Law, she taught math in a summer program for middle school students from the public schools of Cambridge, Massachusetts, and humanities to Boston public high school students for her coursework at Harvard University's Graduate School of Education.
"I'm really excited about this project," said Rubin-Wills, currently clerking for Judge Allyne Ross of the US District Court for the Eastern District of New York, "because it combines my background in early childhood education at AFC with my child welfare experience in the clinic." Her fellowship begins in Fall 2014.
Posted on January 14, 2014